Back to Top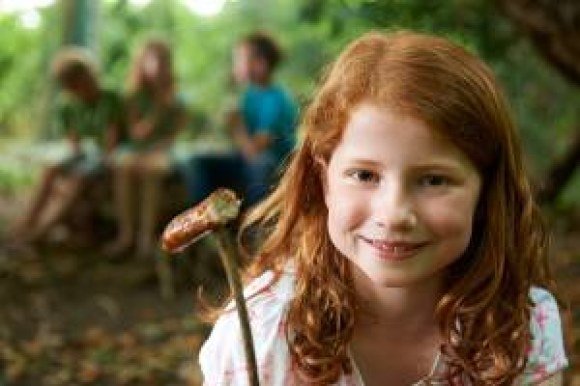 Interesting Summer Camps For Kids
Click here for some of the more unique camps that specialize in specific activities for kids!
In a different generation, every kid's summer vacation included a week or two at summer camp. At that time, all summer camps were pretty similar. These camps would be situated in the mountains or by a lake or river. Daily activities included fishing, making lanyards, kayaking, campfires and pulling pranks on your bunk mates.
The American Camp Association (ACA) reports that there are about 7,000 overnight camps and 5,000 day camps in the United States. These camps are attended each year by more than 11 million children and adults.
Today, "boutique" summer camps with specialized summer activities for kids have sprung up all over the country. You can send your young family members to a summer camp to learn to be a rock and roll star or to learn the intricacies of future technological devices. Just about every fantasy can be fulfilled in some type of summer camp.
Here are some of the more unique camps that specialize in specific activities for kids:
This isn't your ordinary day camp, this is Spy Camp. Each day at Spy Camp is filled with top secret briefings and activities that allow kids to break secret codes, make disguises and use spy gadgets. Based in Washington D.C., these daily summer activities for kids include going on spy missions and having adventures around the nation's Spy Museum.
At Space Camp, kids are trained in robotics, space missions, the mystery of our galaxy and more. It is a rare experience that allows kids build confidence and creativity on the grounds of the Kennedy Space Center. Summer activities for kids involve extensive training, learning space history and working with others on educational projects…all while having a "blast."
At Wizards & Warriors Camp in Massachusetts, kids can spend the summer fighting zombies. Wizards & Warriors Camp is a creative summer camp run by professionals, parents and teachers who create the experience of a live adventure as a way to help teens discover the hero they hold inside. Kids create their own armor, receive (foam) weapons training, treasure hunt and write their own character for magical summer vacation.
Considered the premiere Rock-n-Roll summer camp, Camp Jam's summer activities for kids include playing in a band, writing songs, making a music video, performance concerts and much more. Founded in 2005 and with ten nationwide locations, this summer camp is clearly the ultimate music experience.
Is your child a daredevil? This extreme and thrilling summer camp teaches campers how to do stunts just like the pros. As part of the large Pali Adventures Camps, the summer activities for kids are taught by experienced instructors who ensure their safety. It is an exciting way to create confidence in children with joy and exuberance.
Do you have a child who takes all the modern conveniences for granted and fails to understand how lucky they are to live with amazing technology? Then perhaps their summer vacation should include Plantation Camp where everyone lives outside without electricity and works on a sustainable farm…and comes away happy and excited. Located on 500 lush acres, kids are taught respect for and love of nature. Although the entire experience is unplugged, the summer activities for kids includes over 50 exciting opportunities, including riding a horse bareback, building a fort, tie-dying a shirt or playing capture the flag in acres of redwood trees.
Aspiring youngsters can spend their summer refining their cooking skills. At ChefStart, campers 8 to 14 years of age experience hands-on cooking. These young chefs will prepare dishes designed and explore a variety of cuisines and cooking methods. If your child is more comfortable in an apron than a baseball uniform or tutu, this summer camp provides a memorable experience with practical skills.
CAMP BIZ SMART
Does your child spend their days analyzing business and idolizing Warren Buffet while choosing to wear a suit and tie instead of shorts? Then Camp Biz Smart is designed for them. This unusual summer camp provides activities for kids who will become future entrepreneurs. During each session, the campers learn the skills needed to run a business, work on business problems for innovative companies and gain real-world experience in a positive, team-based environment.
A Reminder
As you can tell, there is likely a summer camp for whatever your child's passion is. Every parent is encouraged to check to assure the summer camp is licensed by the state and accredited by ACA.
ACA Accreditation is a designation that your child's camp cares enough to undergo 300 standards review of its operation that ranges from staff qualifications and training to emergency management. Click here to learn if your camp is ACA approved and assure the camps you select as a summer activity for your kids is fun, safe and competent to earn your trust.
___________________