Back to Top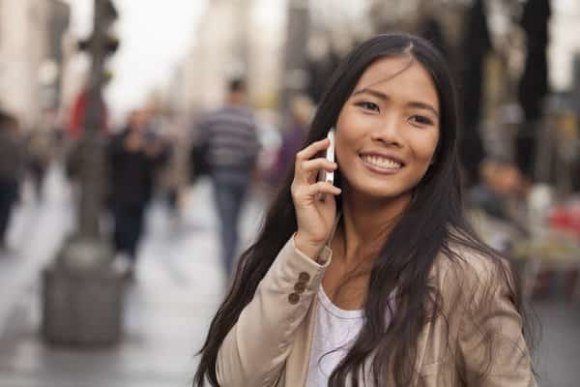 You Can Keep Up with Cellphone Trends and Still Save
It is possible to save money on your cell phone purchases. Try these five fabulous tips to maximize your spending!
Technology is ever-changing and Smartphones are front and center of this revolution. The reputable PEW Institute reveals that nearly two-thirds (64%) of U.S. adults own a smartphone, up from just 35% in 2011.
Countless individuals are satisfied only when they have the most current cell phone model in their hands. These are the people that willingly stand in line for hours in order to be one of the first to purchase the newest Smartphone or electronic gadget.
Apple recently announced the iPhone 7 is on its way to store shelves, most likely in September, the month when the majority of their innovative product launches have occurred. This latest version promises exciting and fresh features including improved water resistance, dual-lens camera and two screen sizes.
If you are part of this trending group of people who crave the latest mobile phone device, you likely already know this information and would willingly pay just about any price to acquire the latest Apple cell phone model.
Regardless of your level of enthusiasm, it is still possible to save money on your cell phone purchases, even on the latest technology. Try these five fabulous tips to maximize your spending:

1. Money Back. Now that you want to own the latest model, selling your older model is a smart way to save money on the newest technology trend. The better you take care of your current gadgets, the more money you can get back for them when it's time to upgrade.
Verizon respects Smartphone enthusiasts and rewards them for their devotion to the latest cell phone models. Verizon offers $300 for an "old" smartphone when you upgrade or add a line. And this amazing offer is available to both new and existing customers.
Want even more discounts? PromoCodesForYou.com offers Verizon coupons and promo codes for extra savings.

2. Warranties: Extra coverage for your trendy tech Smartphone is sometimes prudent, but sometimes unnecessary. If you are accident-prone and likely to drop your new mobile phone, the insurance of an extra warranty may be worth the cost. But for the majority, a sturdy mobile phone case is all the insurance they require. For these fans of tech, saving the money by refusing an extended warranty is the proper action. Review all insurance details before deciding on spending your hard earned dollars on a Smartphone warranty.

3. Timing is Everything. In general, the best time of the year to buy any Smartphone is during Black Friday sales when many retailers and carriers bundle their smartphones with gift cards and accessories. Since Apple traditionally announces their new iPhone models in September, try to convince yourself to wait until November to purchase the new model. If you are patient, you may enjoy significant savings on latest version.

4. Choose Your Plan Wisely. Today, the majority of Smartphone plans include unlimited talk and text. The most beneficial programs also allow for rollover data that permits unused data in remain in your account without paying more. Although you do not want to sacrifice a quality network for saving a few bucks and being overly frugal, it makes sense to compare plans and getting the best available deal to fit your needs. More and more, cell phones are used to surf the internet, download and watch movies and communicate through social media, all which require relatively high data usage. Choose your mobile phone plan carefully to meet your data requirements, but also to minimize cost.

5. "Automatic" Upgrades. T-Mobile understands the insatiable craving for the latest technology, such as the upcoming release of iPhone 7. This forward thinking technological communication company has the ideal service for customers who never want to wait to acquire the latest and greatest smartphone.
T-Mobile offers zero upfront costs, zero upgrade charges and zero waiting. It's a program called "JUMP" and this innovative concept allows for the freedom to swap your cell phone for a new one whenever you want, up to three times per year, at no extra charge. No longer do you have to wait two years for your contract to expire so you can upgrade.
Whether you are purchase a new device or require the last trendy accessory, you can save even more by visiting PromoCodesForYou.com for a discount T-Mobile promo code.

Americans enjoy a love affair with their Smartphones and it is understandable that people are only satisfied with the newest, shiniest, most-app packed phones. Do some research in advance and you'll enjoy your new device with the peace of mind that you have secured the best deal available.