Back to Top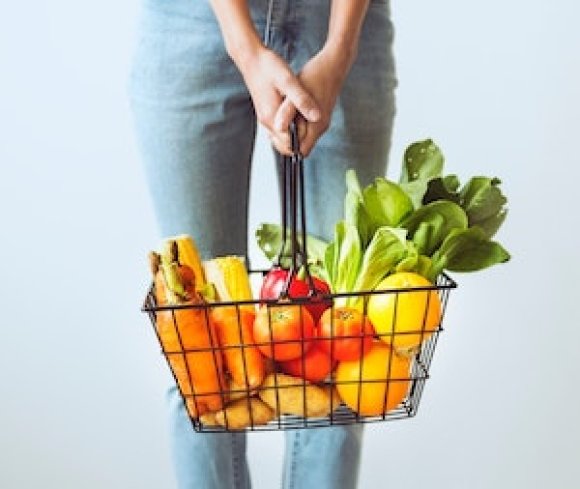 20 Ways to Save Money on Groceries
For many households, food purchases are one of the largest expenses. But there are simple and clever ways to cut costs. These 20 effective tips provide easy strategies on how to save money on groceries and make you a more savvy shopper.
by PromoCodesForYou, on July 16th, 2019
Like it or not, buying groceries is a fact of life and usually a major expense for every household. In fact, according to the Bureau of Labor Statistics, we spend over $7000.00 annually on food. And that number is increasing at an estimated seven percent every year.

But chances are that many families don't even realize they are throwing away up to $2,200 of food each year while also paying top dollar for trips to the grocery store.

It doesn't have to be that way.

The good news is that there are ways to significantly cut food costs. Regardless if you are a family of two or a larger household, these 20 tips will provide insight on how to save money on groceries and keep your budget on track.

5 Things You May Already Know…
Some grocery shopping tips are well-known and may already be part of your repertoire as you walk down the store aisles:

1. Check the ads. The first step in saving money is to check out the sales and find out which grocery items are on sale during the week
2. Shop on a full stomach. You'll buy less and be better equipped to avoid temptation and impulse purchases if you're not hungry on your trips to the store

3. Consider consistent meal planning. Create a realistic weekly meal plan before you go to shop and be sure to take inventory of your pantry so you buy only the items you really need

4. Take a list and stick to it. Practice saying these words in your head, "if it's not on my list, I'm not going to buy it"

5. Only take trips to the grocery store once a week. Keep the trips to the store to an absolute minimum to help you shop and save.
…And 5 Things You May NOT Realize on How to Save Money on Groceries
6. Reconsider buying bottled water. The average 16 oz. bottle of water costs about a dollar, and it's recommended that you drink four of them a day. That equates to $120 dollars a month on something you can get for free from your faucet

7. Avoid prepared fruits and vegetables. It is wonderfully convenient to have your lettuce pre-cleaned but it can also cost nearly three times the price. And having your store getting cut up your strawberries or watermelon means you are going to be paying for it. Instead, buy uncut versions, then wash them as soon as you get home and you won't even notice the difference…except in your wallet

8. Grate your own cheese. In a similar way, grated cheese costs you extra for the added convenience, so dig deep search through your kitchen cabinets for your grater and do it yourself for added savings

9. Make a plan for leftovers. Too often, food is tossed out because no one wants to eat the same thing night after night. Use your leftovers for your lunch at work or school the next day or repurpose the dish. For example, let leftover pot roast becomes the next night's beef stew. Leftover spaghetti becomes the next night's spaghetti casserole by adding some mozzarella and parmesan and baking it. You'll be surprised at how much money this can save

10. Don't buy something just because it's on sale. It's only a deal if you really need it. Resist purchasing if it's not on your list items just because it's on sale

More Smart Tips for Saving Money on Groceries
These uncomplicated additional ideas for reducing your food costs are easily implemented each and every time you grocery shop:

11. Reconsider BOGO Offers: Is it Really, Truly Free?
Studies show that grocery shoppers prefer BOGO (Buy One, Get One) promotions to any other type. After all, who doesn't want something for free? But before you grab two of any items, check the unit price for competing products and select the one that actually offers the best deal.

12. Look Up and Look Down When at the Store
Corporations do a lot of research deciding where on the shelf items are placed. Usually, the highest priced items are placed at the middle shelves that are eye level so they are seen first. Instead of grabbing what you see as you walk down an aisle, pause for a moment and look up and down at the higher and lower shelves to find a better price. By scanning from top to bottom before you purchase, you may find that the two dollar can of olives may be hidden underneath the five-dollar ones.

13. Explore and Investigate Cheap Grocery Stores
It's important to learn how to save when you're at the grocery store, but it's just as crucial to know where to shop. Check out this recent survey of the cheapest grocery stores. And don't be afraid to negotiate at your local farmer's market or check out alternative grocery sources such as the dollar store. Don't turn your nose up at private store brand label items such as 365 Brand at Whole Foods. These products offer lower-cost options to keep you on budget.

14. The Benefits of Buying in Bulk
The most obvious advantage of buying your food in bulk from such stores as Costco and BJs Wholesale is spending less money. Why buy a protein bar at the corner drugstore every day when you can buy a box of 20 bars for a cheaper price? Plus, bulk buying allows for fewer trips to the store (one of our previous tips) so you'll save both time and gas; a win-win situation. But beware! You'll want to make sure that the food can be stored before becoming unusable.

15. Consider Mega-Retailers
The large mass market stores now dedicate a large section of their stores to selling groceries. At Walmart and Target, there are a wide variety of offerings, including fresh fruits and vegetables, often at lower prices than grocers. Since food makes up such a big percentage of their sales, these companies devote resources to sourcing a high quality of products. Chances are you're at these large merchants anyway to buy razor blades or vitamins or even clothes. Purchasing your groceries at the same time can save those precious extra minutes we all crave.

16. Think About Online Grocery Shopping: It's No Longer a Fad
The perception is that grocery delivery services are more expensive, but the truth is there are fabulous deals to be had. As competition increases, so do the special offers and price wars.

The savings for this ultra-convenient service seem to have no end.
· The most obvious savings is in the minutes (and hours) saved by not having to drive to the store and walk up and down the aisles

· There is also the advantage of cutting back on impulse buys of that extra candy or magazine while you are waiting in line to check out. Impulse purchases are tempting inside the store and can be a big add to cost

· Even more significant savings comes with offers such as "Subscribe & Save" programs such as the very popular one at Amazon that offer extra discounts on the items you use the most often

· Free shipping, with no commitment, is another common perk. Although some sites have minimum delivery amounts, they are pretty reasonable

· When shopping online the total cost of your cart is easily visible at all times. This makes grocery shopping on a budget substantially easier, instead of being shocked by the total when you checkout

It's time to consider joining in this monumental trend. Online grocery sales are exploding reaching $17.5 billion last year and forecasted to be $30 billion U.S. dollars by 2021.[6] As you can imagine, with Amazon's dominance in just about every category, they have the highest market share in e-commerce grocery at 18 percent. It may be the simplest way to start.

17. Grocery Pick-up: Drive Up and Go
Technology has made a substantial impact on food shopping. From Walmart to Safeway, just about every grocer has a mobile app option for ordering, delivery, or pick-up. Most locations have designated parking spots and a clerk to bring out your order to you without ever having to leave the car. It's the perfect way to food shop on the way home from work or soccer practice.

18. Save Money on Groceries with Coupons in the Modern Internet Age
You might remember your Mom sitting at the kitchen table cutting out coupons from the newspaper. Coupons continue to be an ideal way to cut down on your weekly food expenses, but the need for scissors is long gone. Today things are much easier and more convenient in the world of coupons:

· Clipless Coupons: Consumers are learning to print digital (e-coupons) or simply show a barcode on their Smartphone at checkout at Whole Foods and other similar retailers. Be sure to search out extra savings are available from websites like PromoCodesForYou.com.

· Loyalty Card Coupons. Just about every store has a reward program. Not only will you get instant coupon savings at checkout, but many will also email you extra customized discounts based on your past purchases for even greater discounts

19. Being Social Saves Money
More than half (56 percent) of supermarket shoppers interact with their primary food store on digital platforms. These savvy consumers understand that following grocers on social media can yield exclusive information on upcoming sales, which can save a bundle. Connecting with others on social media can also provide leads on deals by building a shopping community and sharing information.

20. Cashing in on Rebates
A rebate grocery shopping app gets you cash back on your purchases after your transaction. Yes, there are actually sites that will pay real cash to you for buying groceries. Apps such as Ibotta and Checkout51 offer money back on the purchases you're already making every day. There can be minimum amounts required and receipts must be uploaded in order to earn the rewards. But with a little effort, you can save while you shop for your food.

Now Go Out, Shop, and Save!
Retailers have learned there is a science to consumer buying behavior and they study how to get shoppers to spend money. By using these tips, you can trim your grocery bills in ways that really add up. These smart strategies on how to save money on groceries will not only keep you on budget, but you'll also save time and effort every time you shop for food.