Back to Top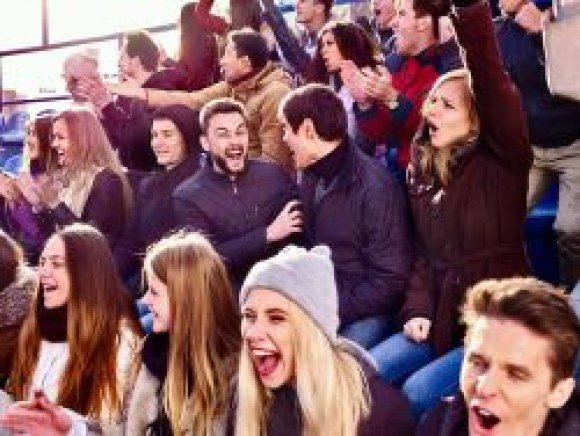 2016's Biggest Sporting Events And Concerts
Click here for this year's top events!
You may be crunching your numbers for your tax return and itemizing to squeeze out a few extra dollars from the IRS. You may be selling plasma. You may be hawking some of your stuff at the pawn shop to afford that once-in-a-lifetime concert or sporting event ticket. Slow down. Breathe. Relax. We have promo codes to help you get the best ticket prices for this year's hottest events! Americans spend a lot on concerts and that number is going up. Over six billion dollars were spent in North America in 2015 which is up 22% from the prior year, 2014, alone.
Here's this year's top events and how much it may cost you:
The Super Bowl: Super Bowl seats are hovering at $3200 right now and up. The average ticket price is over $10K if purchased through a broker. Score a touchdown and shop with our promo codes to save.
The NBA & NHL Finals: The NBA & NHL Finals tickets start at over $300 and go up. Usually, NHL Final tickets are somewhat more expensive.
Rihanna: See her live February 26th in San Diego. The "ANTI" tour will run through May in the U.S.A. and Canada, so shop now to see her in your city. You'll need $40 to $200 to cover seats in many cities. Looking for cheap tickets? Shop on Razorgator.
Fetty Wap: Fetty Wap comes home to New Jersey on February 4th. You may be able to score a last-minute deal online with our codes. Look into it, Fetty Wap fans.
Future: Fans are hopeful that Drake will be appearing with Future, which is why there's so much interest in Future's concert. Mark February 17th in your calendar if you're willing to trek to Wisconsin.
Justin Bieber: Beliebers are going to be thrilled when Bieber kicks off his Purpose World Tour on March 9th. You'll want cheap tickets for concerts, so be sure to look at our promo codes before you buy your ticket.
Demi Lovato: The Future tour kicks off in June in Florida. Score those cheap tickets now.
Kenny Chesney: He'll hit the road in April, starting off in Alabama and then venturing on to Arizona, Kentucky and other states.
Janet Jackson: Jackson has postponed her tour until the spring. Be proactive and get your tickets early once the dates and venues are announced.
Adele: Fans will be hard-pressed to find tickets for her concerts. 400,000 tickets sold out in less than an hour. Hope for the best and expect the worst if you've not secured your ticket yet.
Boyz II Men: A reunion is scheduled, with 15 shows in the works for Las Vegas.
Of course, you may need cheap airline tickets to get to some of these events, so plan early and save. Don't score a cheaper seat and then get gouged on the air fare. Shop with our codes and save on the experience and your journey there. Mark your calendars for all the great events happening this year and shop online with our discount codes to save.
______________________
1. https://www.quora.com/How-much-money-do-Americans-spend-on-concerts-each-year
2. http://www.al.com/sports/index.ssf/2015/01/how_much_does_a_super_bowl_tic.html