Back to Top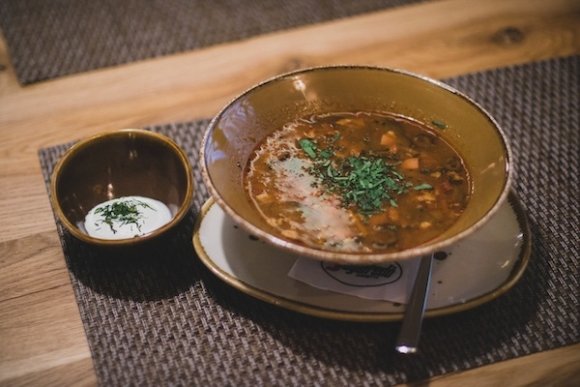 4 Things You Need to Know to Stay Healthy This Winter
by Joe Graceffa, on January 8th, 2018
Tis the season for the spread of germs and the dread of getting sick … and you're not alone.
The common cold is the considered to be the most frequent illness people suffer from in the United States. But the flu can be even more serious. The Center for Disease Control (CDC) estimates that each year over 4,600 people actually die from the flu. Additionally, 200,000 Americans are hospitalized each year because of problems with the illness.
Medical experts agree that prevention and good habits are the most effective methods to make sure you stay healthy in winter.
What You Need to Know
Take these four steps to safeguard yourself against illness this season.
1. Rub It In
Cold viruses are spread by common hand-to-hand contact with an infected person or with contaminated objects such as doorknobs, phones or computer keyboards. Unfortunately, cold viruses can live for hours on hands and hard surfaces. Since damp, cold and drafty weather usually brings people together indoors, it is no wonder the winter season leads to more person-to-person contact.
What can you do to prevent the transmission of these nasty germs?
One simple method of defense is to use a high-quality hand sanitizer. These products provide an effective method for helping to reduce the spread of germs. Rubbing in hand sanitizers have been shown to be effective at killing 99.99% of most common germs. Plus, these items are convenient, gentle, relatively inexpensive and easy to use.
Stock up now and use this germ-fighting product daily!
(Stay supplied with the best Walmart coupons!)
2. Boost Your Immune System
Your immune system protects your body from infection. Here's how it works: Your immune system creates, stores, and distributes the white blood cells that fight bacteria and viruses that enter your body, especially during cold and flu season.
According to a review on vitamin C and the common cold, this nutrient seems to be particularly beneficial for supporting the body's immune system for people under heavy physical stress. Prominent scientists have published data that shows Vitamin C, in very large doses, may lead to a greater reduction in common cold duration.
Antioxidants can stop free radicals from damaging healthy cells and may play an important role in the prevention of the common cold. Several decades of research suggest that antioxidant-rich foods might help to protect against diseases. These helpful and nourishing antioxidants compounds are found in many fruits and vegetables (such as blueberries and spinach), as well as available as dietary supplements.,
The sunshine vitamin may also be useful. A published analysis suggests Vitamin D can help reduce the risk of respiratory infections, including colds and flu. And some research suggests that specific forms of zinc may help you get over a cold faster.
3. Stick with the Basics
Supplements may help support a healthy immune system, but common sense is your best defense:
• Eat a well-balanced diet.
• Stay hydrated.
• Get adequate sleep on a regular schedule.
• Wash your hands frequently, and avoid touching your eyes and nose.
• Give your immune system an edge by getting the flu shot and other recommended vaccinations every year.
• Avoid people who are sick, and stay at home if you have symptoms of a cold or the flu.
And don't forget about exercise! It is one of the best strategies to help maintain a healthy immune system. Exercising increases the circulation and blood flow, delivering nutrients throughout your system.
4. Exercise
Here is a little more information on exercise and health to help you stay well.
From supporting a positive mood to increasing energy levels, exercise has been demonstrated to support overall health. Not only does exercise makes us feel better, there is significant evidence that it is good for us and may help us stay healthy in winter.
People who exercise regularly are less likely to get a cold, according to published research. Investigators found that being active cut the risk of having a cold by nearly 50%.
For those who did become sick, exercise was still beneficial in reducing the number of days and the severity of symptoms during the common cold season.
Proper Preparation
If you already exercise on a regular basis, you know how important proper footwear is to your workout. Whether you are participating in mall walking, jogging, hiking or involved in a sports league, investing in a quality shoe is essential.
Nike, Inc. the world's largest supplier and manufacturer of athletic shoes, apparel, and other sports equipment offer a myriad of choices to fit your every fitness need. You can even customize your shoes to provide extra inspiration to get up off the couch and exercise.
(Stay warm and in budget with a Nike promo code!)
Regardless of which winter workout you choose, the most practical and effective apparel and clothes are designed to make exercising as comfortable as possible. Select breathable fabrics that "wick" the sweat away from your skin, which will keep your body from getting soaked in sweat and will help avoid you getting cold and sick.
There is a myriad of options for clothing. Consumers in the U.S. spend over $323 billion on activewear attire, footwear, and accessories annually. If you're not sure where to start, go to the New Balance website for a wide selection of items. New Balance products are the perfect blend of function and fashion. They deliver state-of-the-art performance technology in the latest styles.
(Get the best deals on your new gear with New Balance coupons!)
A Reminder
When you find you are getting a tickle in your throat, or when your nose becomes stuffy and you realize you might be getting sick, don't get angry. Practice these strategies to protect yourself throughout the cold season.
The immune system is your body's natural defense system and keeping it strong is the key to staying healthy this winter. Adopt these beneficial living habits to keep your body in balance and harmony.