Back to Top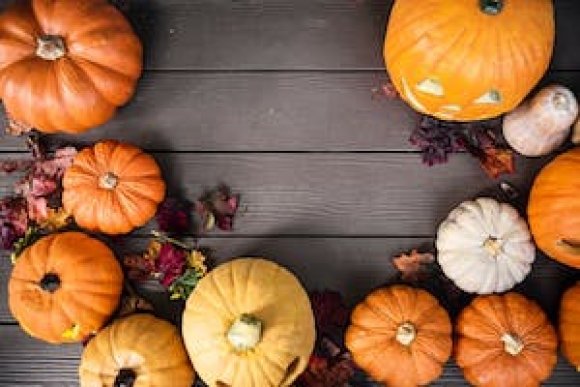 4 Ways to Have Some Halloween Fun
by Joe Graceffa, on October 26th, 2018
Halloween marks the true beginning of the fall and winter holiday season. A chill in the air, falling leaves, and pulling out sweaters from the back of the closet all indicate the that some of our favorite holidays, including Halloween, are on their way. But Halloween fun doesn't come cheap!
Get Ready to Spend
Last year Halloween spending hit an all-time high with a staggering $9.1 billion dollars spent, according to the National Retail Federation. Some other scary facts about Halloween spending include:
• Over 70 percent of Americans handed out Halloween candy
• More than 49 percent splurged on spooky décor
• An estimated 48 percent of people dressed up in Halloween costumes
Get Ready to Partake
Most likely, you'll be joining in the haunting activities, so here are five of the most important steps to prepare for the sugar-saturated holiday:
1. Decorate
This frightful holiday features spooky creatures and scary sights. And seven out of every ten households plan to purchase Halloween decorations. We all know that October 31st is the perfect time to be creative and creepy.
To decorate the outside of your home, include items from Spirit Halloween such as tombstones that peer out of the ground. If you have trees, cover them with spider webs. Bonus points if you can stick some creepy-crawly critters in them, or if you can add a stuffed owl or raven to a low-hanging branch.
Throw some skulls around the ground, and if you decide to splurge, there are countless hair-raising animatronic characters that can pop-up and unnerve the trick-or-treaters in your neighborhood. And don't forget that spine-chilling witch on the porch.
If you're inviting people indoors, the décor can be just as eerie with ghostly lighting and hanging bats. Be sure to use black party décor including bowls, plates, frames, candles, and silverware, for sinister, but elegant additions to your Halloween event.
But not everything has to be purchased. You can draw creepy eyes on your mirrors, so people will get scared when your guests look into them. Or cover your paintings with fake blood. Just make sure you put it over paintings that are framed behind glass and that it washes off.
(Get everything you need to throw the perfect halloween party Spirit Halloween coupon code!)
2. Carve a Pumpkin
You can't truly celebrate Halloween without a carved pumpkin sitting somewhere inside or outside your home. Whether you take your family to a pumpkin patch for the all-important selection or stop by your grocery store, this is a "must have" tradition of the holiday.
Are you the type that enjoys going all out with an elaborate and detailed etching to create your pumpkin's face? Or do you prefer to keep it simple and make a generic pumpkin face with triangle eyes and a toothy smile? Either way, carving pumpkins is always more fun with friends, so make an event out of it.
3. Choose A Costume
Whether you are a parent going door-to-door with your children or if you're attending a family-friendly or adult party, Halloween costumes are a central component of Halloween celebrations.
The most important thing to remember is to plan in advance and don't wait until the last minute to purchase a Halloween costume. The popular, trending outfits like Marvel superheroes or tasteful political attire disappear fast and you don't want to be disappointed.
But before you hit the nearest costume shop, do some brainstorming, taking into consideration the weather (you don't want to be freezing walking from house to house) and comfort (especially if you're off to a party and want to show off your dance moves).
This is also a time when many pet parents choose to adorn their animals with pet-friendly costumes. It's important to understand that some pets just don't like to wear a costume so stick to something simple, like a cape, if your furry friend isn't thrilled about the idea.
(Get all your decoration necesities Halloween Express coupon code!)
4. Candy

Statistics show that individual Americans planned to spend over $22 on candy for the paranormal holiday. It should come as no surprise that tri-colored candy corn is the favorite Halloween candy for most Americans. However, the favorites vary by state, although as long as the treat is packed with sugar, there seem to be few complaints.
5. Visit a Haunted House
Those who are brave enough, crave the controlled terror of visiting haunted houses. Beware that many of these locations are truly intense and not appropriate for the youngest in the family. But for those who enjoy being scared and letting out a blood-curdling scream during their visit, it is certainly your time to shine.
If you prefer a lighter side of Halloween, hayrides and pumpkin patches are more sedate and appropriate activities for the entire family.
Enjoy and Celebrate
Halloween is a favorite holiday for millions. It's a celebration that doesn't involve buying gifts, preparing a big meal, or adoring a fancy outfit. People enjoy being scared while in a safe environment, plus it's an occasion packed full of fun, and everyone gets to play dress-up.
Enjoy the start of the Fall season with Halloween fun for the entire family!