Back to Top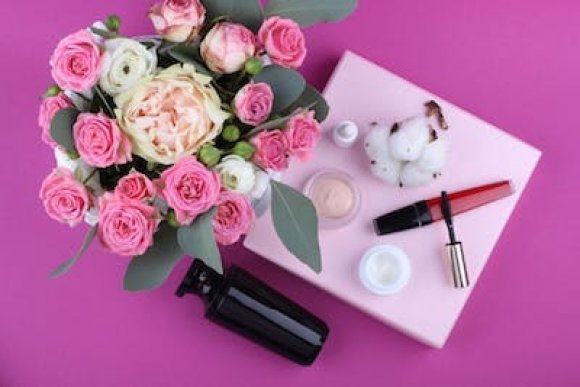 5 Simple Skin Care Tips for Summer
by Joe Graceffa, on August 14th, 2018
The lazy days of summer do not mean you should be lazy with your summer skin care regime. The truth is that even more diligence is needed.
Warmer temps mean skin will be handling increased sweat and exposure to the sun's damaging rays. Taking preventative measures and treating our skin to some much-deserved TLC is easy with a little planning and specialized products.
Get ready to face the sun's rays with these five simple summer skin care tips:
1. Slather on Protection
It's not enough to just apply sunscreen. To defend against the sun's harmful rays, you must apply enough and apply frequently. Studies indicate that most people do not apply nearly as much daylight protection as they should.
But which SPF should you use?
Every one of us should be vigilant about safeguarding our skin by applying sunscreen with at least an SPF 30. Today's sophisticated formulas and technology allow you to select the sun protection that works with any type of skin condition. That means you can choose oil-free formulas, extra emollient formulas for dry skin, chemical free formulas for sensitive skin, or formulas that fit any other circumstance.
Don't forget your lips and hair. Yes, these areas need sunscreen, too. Since the sun can be extremely drying, keep lips soft and smooth by using a rich lip balm with SPF 15. And protect your scalp by using a sunscreen spray along your part or any exposed area at the hairline. Hats are a great option, too. Opt for a chapeau with a wide brim for full protection.
2. A Fresh Palette
Exfoliating during the summer will rejuvenate your skin. It will remove those dull, dead cells that prevent a bright summertime glow.
Exfoliating is a great way to give your makeup a fresh new canvas every morning. Summer is all about naturally radiance and using waterproof cosmetics. Choose your hot weather products wisely since the heat from the body combined with summer's high temperatures will cause most makeup to either run or be reapplied all day. (There's nothing worse that mid-day, raccoon eye-liner look).
(Stock up on makeup essentials for summer with a Stila coupon code!)
3. The Eyes Have It
The skin around the eyes are fragile and need to be taken care of, especially during the summer. Sun exposure will gradually thin skin and cause wrinkles, so it's essential to make eye care a priority. Protect your eyes with sunglasses, moisturizing concentrating masks, and soothing creams. There's nothing more refreshing than a cooling eye cream straight from your refrigerator.
4. Quench Thirsty Skin
Moisturizing during the hottest days of the year is absolutely essential. The extreme heat dehydrates your body and makes your skin dry. Dry skin is prone to damage and dullness, but a high-quality moisturizer acts as a barrier from damage, pollutants, and sunburn.
The increased heat, humidity, and sweat that comes with the sunny season mean you don't need (or want) a heavy moisturizer this time of year. But you will want a product that contains SPF.
The best moisturizers for summer include this essential SPF component. It is the SPF feature that will help prevent premature signs of aging caused by everyday sun exposure.
Finding combination sun protection and makeup items may seem like a daunting task. But you don't have to give up your tinted moisturizers during the warm weather months. The very best moisturizers for summer with sunscreen are multitasking products. They offer coverage and hydration plus they defend against UVA and UVB rays for a vibrant, protected, and even-toned complexion.
(Quench your thirsty skin with a Juice Beauty coupon code!)
5. Drink Up
During the heat of summer, not only do you have to keep your body hydrated, but your skin needs extra hydration as well. Since we all tend to sweat (a lot), the cells in our face and body lose water quickly. Plus, moving in and out of air-conditioned areas can cause the skin to become drier than normal. Make hydration a habit by always having a water bottle within reach as a reminder to drink up!
The Good, The Bad, But Never Ugly
The summer heat is a double edge sword. There are warm, beautiful days to enjoy the beach and other outdoor activities, but you also have to take extra care of your skin. The summer months can be particularly draining on your beautiful skin if certain precautions aren't taken.
Implementing a specific skin care routine specifically for the summer is important. Staying moisturized, applying protective sunscreen, and following these few simple skin care tips for summer will make you happier and healthier during the warm weather season. So, kick back, relax, and enjoy being outside.