Back to Top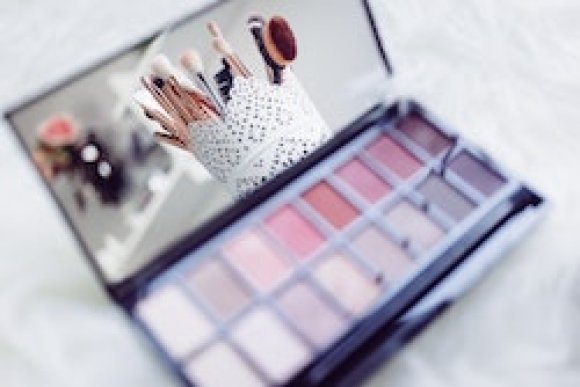 5 Summer Makeup Looks to Beat the Heat (and Humidity!)
by Joe Graceffa, on July 17th, 2018
Summer makeup and beauty can be tricky. Every gal wants to look polished and natural, but high heat and dampness in the air can take a toll on makeup.
During these moist weather months, the best strategy is to focus on waterproof products as the best makeup for hot weather. These items are designed to be "melt-free" and are the best makeup for humidity.
1. The Eyes Have It
Waterproof eyeliners are particularly necessary during clammy, humid weather. Eye makeup is the most likely to run and is the messiest when it does. So, you'll want to find a sweat-proof makeup option.
A water-resistant liquid liner enables you to create a variety of eye-opening effects, from thin, precise lines to thick, dramatic looks. These types of formulas glide on with ease, dry quickly and won't smudge or run when they are worn day-into-night. Choose an eyeliner with a fine marker-like tip for beautifully defined eyes that leave a memorable impression.
(stock up with a Stila coupon code!)
2. Lasting Lashes
In certain humid areas, mascara can come off quite easily due to the heat and moisture in the air, allowing it to run off of your eyelashes causing dark circles around your eyes. And a sudden summer shower or a tropical rainstorm can cause trouble as well.
This may have been a dilemma in the past, but no more!
Enter the magnificent invention of waterproof mascara that can deliver a full fan of spectacular individual eyelashes in just one daily application.
These products are perfect not only when becoming emotional during a romantic movie, but during the nasty mugginess weather of the hot summer. Just remember, if you are going to curl your eyelashes, do so before applying the waterproof mascara.
It's true that this type of eye product may be more difficult to remove than a standard mascara, but, the benefits of a waterproof version far outweighs the time and effort it requires to take it off.
3. Fabulous Foundation
During these sticky months, you want a foundation that won't liquify in the heat and humidity. For flawless skin that stays that way, the best foundation for hot weather is a quality, budge-proof foundation.
But finding the best foundation for humidity that doesn't melt or clog pores can be a challenge. Your best bet is to find one that feels lightweight and comfortable. But most importantly, you'll want to assure it won't run, rub off, or become blotchy in hot and humid weather.
A key tip is to top it off with powder. In humid weather, it helps to set your makeup with translucent powder, but you'll want to resist the urge to keep adding too many layers. An excess amount of powder can settle into lines making you look older, or get create a cakey appearance.
4. Luscious Lips
When lipstick becomes feathered, it's just plain unattractive. For summertime, you need a superhero product. Stay-put lipsticks were made to stand up to rising temperatures, humidity and more.
Many beauty professionals suggest using a lip stain with extra hydration to deliver long-lasting color that resists the evil of humidity and heat. These types of products won't bleed or transfer for hours and hours.
5. Make it Stay
For special occasions or in super humid conditions, consider a makeup setting spray. These products assure that you'll notice a difference in how long your overall look lasts.
Once you've applied your makeup, spritz this all over your face to set your makeup in place all day (and night) long. These technologically advanced formulas help assure your makeup won't melt, smear, or fade. Choose a shine-free matte finish item that is lightweight and comfortable while it works hard to make sure your makeup stays put.
(get everything you need for a successful summer look with a Kohl's promo code!)
Whether your lounging at the pool, commuting to work in the sticky summer environment, or just enjoying a girl's night out, you'll want to have the latest summer makeup looks. Don't let hot, humid weather ruin the season. Instead, use these ideas and tips to create your own no-fuss seasonal makeup routine.