Back to Top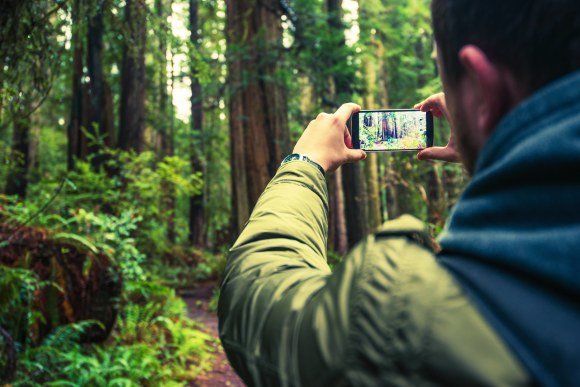 6 Simple Tips To Improve Your Mobile Photography
Use PromoCodesForYou.com's simple guide to dramatically improve the next set of pictures on your mobile phone! Find deals from Sprint and Canvas On Demand.
by Joe Graceffa, on May 31st, 2017
There was a time when the only option was to take pictures with cameras and film. There was no such thing as using a Smartphone as a means for capturing precious memories. But today, mobile devices make it possible to take high quality photos from the same gadgets that we use to make phone calls and check our email.
Since Apple introduced the first generation of iPhones in 2007, features on all types of cellular devices have been evolving. Consider these facts: It is estimated that:
• camera phones currently outsell traditional cameras 10 to 1
• 75 percent of all photos are now taken with some kind of phone and 90 percent of people have only taken a photo with a camera phone in their lifetime
• Global camera phone sales hit a record 1.5 billion units
• By 2022, more than 7 trillion pictures will be taken on Smartphone type gadgets, with over 300 million photos uploaded worldwide to Facebook daily
• According to techradar.com, the new Samsung Galaxy S8 has the best camera and display in a phone, and Sprint has some of the best deals offering unlimited text, data and minutes
[Start shopping for a new phone and save with our Sprint Coupons.]
Although most people store their photographs on their computer, there are still about 17% who print them. Today, you are no longer limited to printing the image on a standard 4" x 6" glossy paper. Transforming a prized photograph into an amazing, vivid canvas work of art will bring your picture to full life.
[Start creating your canvas today! Grab a Canvas on Demand promo code for extra savings.]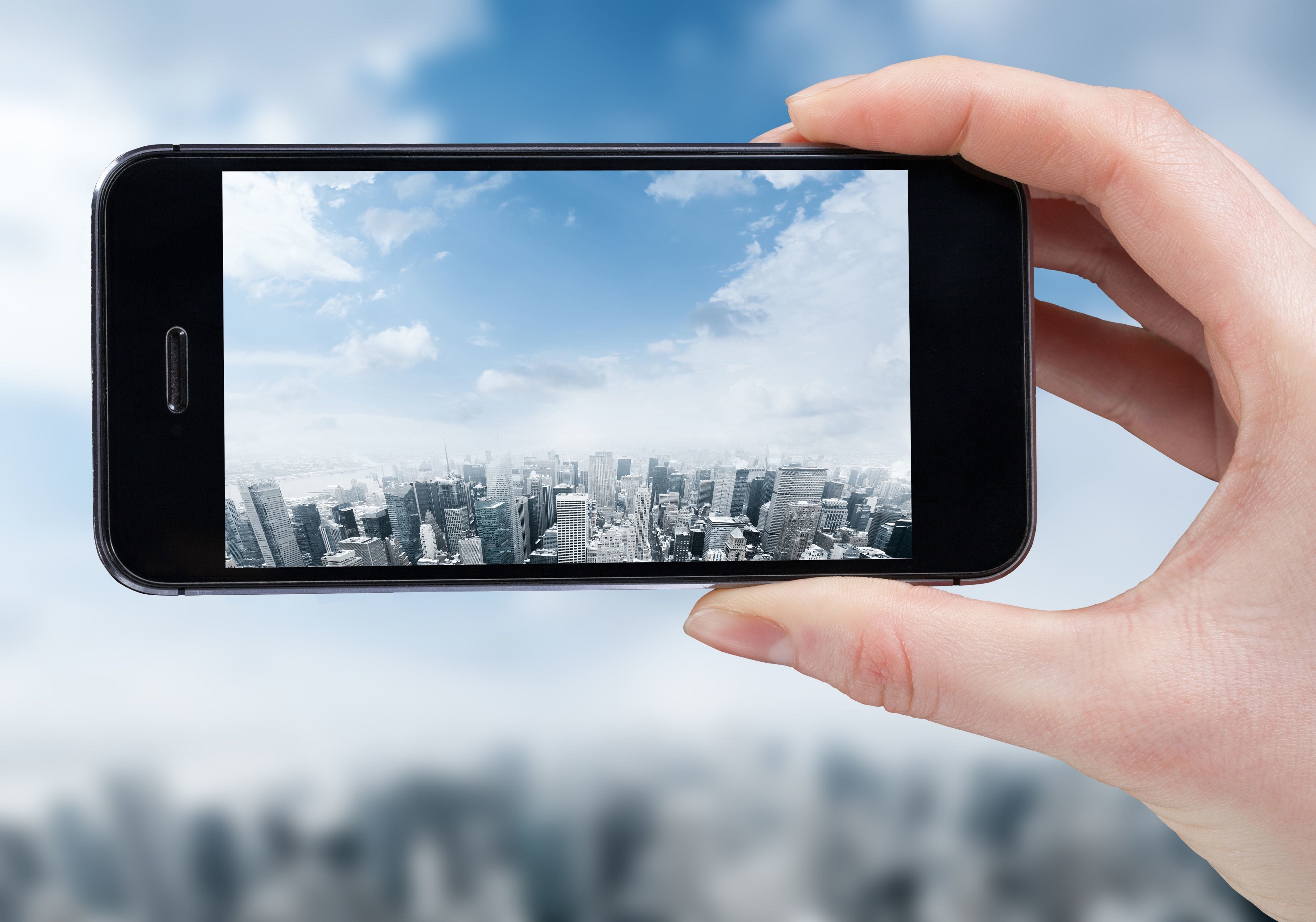 Tips and Tricks
Mobile photography use is exploding, but the quality of taking a good shot is often illusive. Not every photo from a cell phone is a good one. And although there is no magical secret to taking great pictures with your Smartphone, there are a few tips that will help you create the image you want.
1. Gridlines
Most cameras on a mobile phone have gridlines that can be turned on to superimpose a series of lines on the screen. These gridlines create little "boxes" on your screen, enabling you to frame the exact image you want and take more striking and balanced photographs. It's simple to turn on the gridlines:
o iPhone: Go to "Settings," choose "Photos & Camera," and switch "Grid" on.
o Samsung Galaxy: Launch the camera app, go to "Settings," scroll down and switch the "grid lines" option to "on."
2. Negative Space
Too often, people want the subject to fill the entire space. Whether it is a child's face, a beautiful tree, a bridge or the ocean, you can improve your mobile photography skills by embracing negative space. Don't always feel you have to zoom-in to capture just the subject matter.
"Negative space" simply refers to the areas around and between the subjects of an image. When you include some empty space in a photo, it adds perspective and your subject will actually stand out more, not less, and make the photo more impactful. Negative space can be an open sky, water, an empty field, or a large wall.
3. Different Perspectives.
Consider taking photos from a unique, unexpected angle to create an illusion of depth or height. A slight tilt of the photo image makes it interesting. For example, use your mobile device to take a photo of your daughter on a playground slide, shooting upward from the bottom of the slide. A distinctive view will make the image stand out, since most mobile photos are taken straight-on.
4. Natural Light
Although every Smartphone has a flash, the truth is that the best mobile photographs are taken in natural light. Although technology has advanced, the flash on many devices can make the image look overexposed and alter the colors. Natural lighting will almost always produce a better shot with realistic color than a photo taken with a camera flash, especially for portrait shots. Once you've taken the photo, you can adjust the brightness with the "exposure" tool in your favorite photo editing app.
5. Candid
Posed photos can be great to remember holidays and even an encounter with a sports hero. But candid shots can be far more interesting and capture the true emotion of the moment. One of the best ways to obtain this kind of poignant shot is to just take as many photos in a row as possible. Unlike the old film cameras, you can always delete the photos you don't want. You may be happily surprised at the outcome of the unexpected shot.
6. Keep It Clean
It may seem like common sense, but you'll want to assure your cell phone camera lens is clean. Smartphones are hand held devices and collect dust and grime from the environment and our hands. A great photo can be ruined by a piece of dirt on the camera lens, so make sure you keep it clean and every shot will come out crystal-clear.
A Final Word
Many people are nervous when they think about editing a picture. But taking the photo is only the first step. Filters can add humor, retouch blotches, optimize colors and more. Some of the best apps include Afterlight for quick and straightforward editing and the specialized Foodie app for when you snap your meal and want a crystal clear shot. Both can be downloaded on your new iPhone from Verizon.
[Grab a Verizon Wireless Coupon Code and save $100 on select phones!]
Images, unlike texting, can communicate true sentiments and feelings. With a little practice, photography from mobile devices can preserve your memorable occasions or a simple day out with friends.