Back to Top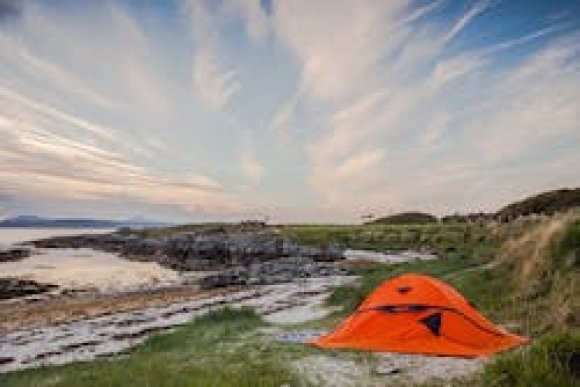 6 Tips and Tricks for Family Summer Camping
by Joe Graceffa, on August 29th, 2018
There are countless benefits of family summer camping. For many, this popular outdoor experience is a cherished vacation that generates a lifetime of memories.
Camping with your kids can even help make them more environmentally conscious, reduce restlessness, and perhaps most importantly, require everyone in the family to unplug. But to truly enjoy the adventure, you'll want to be prepared with a camping gear checklist.
Here are six great tips and tricks for family summer camping to help make the days and nights spent together unforgettable:
1. Organize
Camping is a wonderful opportunity to get involved your children involved. Letting them help prepare alongside you will create enthusiasm for the upcoming trip. Have your kids help decide what to take camping and allow them to pack their own bags (with parental supervision). It's a good idea to let the little ones take along a favorite toy or blanket.
And everyone can help organize the camping essentials and supplies. That way, once you get to your camping spot, everything will be labeled and easy to find. Just like your house, your campsite is your home away from home and you'll need everything to be in a convenient spot to identify and grab it when needed.
A reminder that a camping escapade is no place for your high-end TUMI luggage. Pack as much as you can including clothes, food, towels, and toiletries, in large plastic containers. Not only will this keep everything dry if it happens to rain, but it will also keep the food sealed and safer from wildlife, such as raccoons and bears.
2. Unwanted Visitors
You will likely be out in the forest or wilderness which means you'll be intruding on the home of some very large, and potentially dangerous, animals. Bears, snakes, coyotes, and mountain lions all reside near some campgrounds.
The most efficient process in dealing with a bear problem is to prevent a bear problem. Bears don't just crave your picnic basket, these crafty animals are attracted to stuff like deodorant, dirty dishes or even sealed energy bars.
To sidestep these unwelcome visitors, store all food and food-related items inside a closed, hard-sided vehicle (think locked SUV) or special bear-resistant container. And don't hide food under your pillow for a late-night snack. But just in case the worst occurs, it never hurts to be prepared with Bear Attack Deterrent Spray. Better to be safe than sorry, as the saying goes.
3. Activities
Family camping trips are where precious memories are made with kids; catching their first fish, seeing their first wild animals, learning to skip a rock across the water, and so much more.
Hitting trails is always a favorite for kids of all ages. It is a great way to get a closer look at nature, regardless of a child's age. Even toddlers enjoy short easy-to-manage trails. Pack a picnic lunch and plenty of water for your trek. As any experienced camper will tell you, it is essential that you know how to stay hydrated while camping and walking through the terrain.
A Camelbak hydration system keeps adults and kids moving. Having a "hose on their shoulder" provides a great way to encourage every family member to drink a lot more water in a truly fun way.
Exploring the natural setting of camping will keep children occupied most of the time. But there may come a moment when you'll need to ward off an "I'm bored!" or two. Be prepared with a pack of cards and some books and favorite board games.
(Make sure you grab all the camping necesities with an REI promo code!)
4. Light it Up
Since there are no street lights in the forest, lanterns are a necessity. LED ones are economical, bright and easy to use. Remember to pack some rope to hang your light source from a tree. Don't expect that there will be enough light beaming from the campfire.
You'll also want to keep flashlights handy. Campsites get dark when the sun goes down and stumbling over a picnic table in the middle of the night is never enjoyable.
5. Yummy Eating
Plan your food and menus as much as possible in advance. Before leaving home, it's smart to do some food prep, such as chopping vegetables and sealing them in plastic bags.
Cooking meals over fire is always a favorite camp activity. To assure this is a fun and enjoyable experience, you're going to need some supplies. Specifically, you'll want to have cookware that is designed to handle the outdoors, while also being family friendly.
When cooking on-site, anything on a long fork is good, because kids can help make their own dinner and be safe, standing back from the fire. Of course, no matter what's to eat, there's only one thing on the dessert menu: s'mores!
(Get all you need to make the best campside meals with a Kohl's coupon!)
6. Sweet Dreams
Camping is one of the most popular outdoor recreational activities in the United States with consumers spending more than 2.5 billion U.S. dollars on camping equipment. And that includes the indispensable sleeping bag.
Sleeping bags for family camping are all about comfort. When the temperature climbs, the last thing you and your kids want is to be wrapped up like a mummy when you sleep. A summer-weight hot weather sleeping bag is your best bet. Polyester fleece makes a great material for hot nights. It's easy to clean, and light enough that it doesn't provide too much insulation. It also retains a dry feel if it gets soaked with sweat, rain, or humidity.
A Final Thought
Implementing these camping tips and doing some planning and preparation work will help make the experience worth every bit of effort. Camping is a fun and affordable vacation and can be as enjoyable for parents as it is for kids. Watching your children explore and experience nature is always gratifying and topping off the day's activities by telling stories around the campfire is priceless.