Back to Top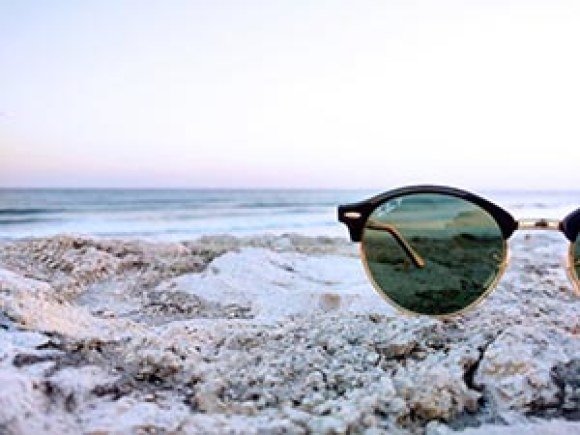 7 "Must Have" Fall Accessories
Keep your Fall look fresh with these must-have accessories. Save big with Boscov, Ugg, and Bon-Ton discounts, only at PromoCodesForYou.com!
by Joe Graceffa, on October 13th, 2017
As the temperatures are finally beginning to drop and Pumpkin Spice Lattes are back on every coffee menu, the fashion-minded shopper is on the lookout for new fall accessories. It's time to refresh your wardrobe! It's out with the summer staples and in with trending fall fashion accessories.
As the seasons change, it's more than just about the clothes. Fall accessories are the items that will make all the difference in creating that inspirational and updated look everyone is after. It's no surprise then that the women's accessories market in the United States generated 34.1 billion U.S. dollars in one year alone.
Without accessories, a look will be incomplete. Every fashionista knows that a belt, sunglasses or jewelry is a critical component of any outfit. Here are the seven must have fall accessories for the season:
1. Scarves
A true fashion hit for the season is the scarf, and specifically, the fur (or faux fur) scarf. Wide and narrow, multicolored and monochromatic, natural and artificial fur versions have flooded fashion for this coming season.
But have no fear, the traditional materials are also popular. Scarves are the essential 2017 versatile accessory and can act as an alternative to a bold necklace or choker. If you're wearing a solid colored outfit, a printed scarf provides a pop of color and interest.
Scarves aren't just for accentuating the upper body. This fall season you'll notice long silk scarves tied through belt loops, around fashion handbags and even as a hair accessory.
According to style experts, one is never enough. Purchase different patterns and fabrics to keep in your closet. If you do purchase multiples, you'll be in good company. Data revealed that annual retail sales of women's scarves/mufflers amounted to approximately 500 million U.S. dollars.
2. Big Bracelets
Indulge in a little arm candy this fall with bold and chunky bracelets. This season, they provide one of the quickest and easiest ways to change the entire tone of an outfit.
When looking for an arm cuff or bracelet, it's all about a big "statement" style piece. It's best to purchase bracelets that are open or adjustable to accommodate a variety of different placements on the arm. Look for unexpected materials and designs, patterns and colors, to make this fall accessory trend more youthful and fun.
[Use a Boscov's coupon code and save on your favorite fall accessories.]
3. Beautiful Belts
No matter how beauty standards change each year, it seems that thin waists are always in style. And belts are a simple way to achieve this classic look.
The best belt is an accessory that accentuates the waist, and makes your body look supple and feminine. Proportion is the key to a smart belt and this fall, you'll spot a variety of wide waist-cinching belts on women of all ages. Bejeweled and statement buckles are right on trend for fall 2017.
No longer just for trench coats, belts are everywhere from boyfriend jeans to flowing dresses and oversized t-shirts. If your daily outfit feels too minimalistic and plain, turning to metallic wide belts just a must.
4. Earrings
Forget about discreet and invisible jewelry. The season's trend is all about massive and large and dangling earrings.
These statement earrings are decorated with stones, in unusual shapes, from unexpected materials, and have a tendency to be asymmetrical. Unique designs focus on arty inspiration with futurist lines, graphic shapes and innovative use of materials. Try mesh earrings constructed from metal that add a touch of glitz with lightweight wearability.
5. Pom Poms and Tassels
Fall accessories are not always about high-end, high-priced fashion. Cozy and comfort have a role in the season's trends as well.
In 2017, even fall accessories have their own accessories. It may seem natural for tassels to be part of earring and necklace designs, but this season they are appearing on ultra-comfort shoes such as those from UGG.
For fall, footwear makes a statement with the inclusion of designer touches from embroidery to fringe accents. Vibrant, fuzzy pom poms and tassels can create a sense of whimsy while staying right on trend!
[Check out the latest fall styles and save on your purchase with an UGG coupon]
6. Gloves
Gloves are a fall accessory that is a practical and a perfect addition to any outfit. The focus this season is on epically long gloves with ruching and patterns of all sorts. And in a combination of 2017 trends, look for those chunky bracelets worn over these sensuous gloves. Showing off your jewelry is always in style!
7. Sunglasses
Sunglasses? In Fall? As an essential accessory? Yes!
Sunglasses are probably the one accessory that never is out of fashion. They are seasonless which is why retail sales of women's sunglasses were 1.9 billion U.S. dollars in a year. Women recognize that sunglasses that will add style and detail to every outfit.
The trend this season is for odd and various shapes and patterns of eyewear. But if you're less adventurous, remember that some sunglass shapes are timeless. The favorite round frames are taking the lead with both cat-eye shapes and oversized rectangles not far behind.
Sunglasses are very versatile and no matter what your vibe or face shape, there's a pair (or several) that you'll want to add to your shopping cart.
[Grab a new pair of glasses and a Bon-Ton Coupon and save!]

They Make the Outfit
Fall accessories dare you to update your style with these and other trending ideas including leather headbands and boots with embroidery and metal details.
Trending fall accessories are an important part of any fashion look. A properly chosen accessory not only complements the individual, but also emphasizes femininity and elegance.