Back to Top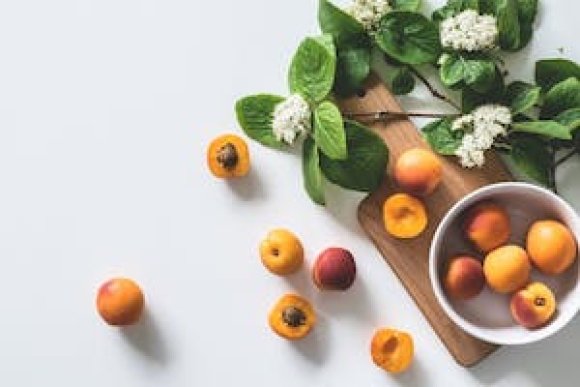 8 Easy and Healthy Summer Recipes That Taste Great
by Joe Graceffa, on August 3rd, 2018
Summer is the perfect time to create innovative meals that include the delicious produce that is bountiful this time of year. Fruits and vegetables are extraordinarily juicy tasty and fresh when they're in season. But no one wants a heavy meal when the weather is hot and clothing is at a minimum. So, how do you prepare healthy summer recipes that are easy? Try these fun and light fresh summer dinners for your family and friends:
1. Mozzarella, Basil & Zucchini Frittata
This frittata recipe embraces tasty vegetables of all types. Zucchini is the star of this dish is and provides a light, delicate presence among the other ingredients. Accompanied by basil, there is an appealing and irresistible aromatic scent in the air when this egg-based item is baked. Basil season in the United States is typically the warmer summer months and it is readily available at every supermarket.
The highlight of this frittata is that it is one of the quickest meals and most versatile easy healthy summer recipes you'll find anywhere. It can be served for breakfast, or with a green salad for lunch or dinner. As an added bonus, this yummy concoction is vegetarian, low carbohydrate and low calorie.
2. Mexican Pasta Salad with Creamy Avocado Dressing
Taste does not have to be sacrificed when you cook up healthy summer meals. A Mexican-inspired pasta salad showcases a variety of flavorful ingredients including curcumin, cilantro, and garlic. The creamy dressing with avocado is a lighter version than traditionally used. Perhaps the best feature of this satisfying dish is that it can be made up to one day in advance. Simply cover and refrigerate, without dressing. Then toss the pasta mixture with the dressing one hour before serving.
If you're feeling adventurous, consider preparing this Strawberry Jalapeno Salsa. California is the top strawberry-producing state and supplies 91 percent of this sweet, red fruit. , This inventive salsa side-dish uses seasonal juicy strawberries tossed with lime, cilantro, and finely minced red onion, along with an added kick of jalapeño.
A crowd favorite, this unique eggplant parmesan recipe maintains all the flavors of the classic dish, but is recreated into a healthy summer dinner since it is baked instead of fried. This adaptation has only 240 calories per serving compared to the 725 calories in a traditional restaurant option. Your family will feel full without feeling stuffed due to the high fiber content and 11 grams of filling protein in this hearty vegetarian dish. Make it as a main course or as a side dish…it's perfect for both.
4. Spaghetti Squash with Meatballs and Marinara
Just because the weather has turned warm, that's no reason to pack away that slow cooker. This versatile cookware comes in handy all year long to make mealtime a snap, even during the warmer months. This slow cooker Spaghetti Squash with Meatballs and Marinara recipe is easy (only about five minutes to prep), healthy, and extremely satisfying. Just three ingredients are added to the slow cooker and left to simmer all day long for a simple dinner that the entire family will love. Make the meatballs optional to please the vegetarians in the group.
(Get all you need for the most delicious summer recipes with a Sur La Table coupon!)
Summer burgers are always a hit. But not everyone can eat ground beef in the same configuration all the time. Get creative with this easy and healthy summer recipe for Asian lettuce wraps. Thanks to the lean beef and reduced-sodium soy sauce, these Korean versions deliver maximum taste with minimum calories and fat. From pot to plate this innovative dish takes less than twenty minutes. Clean-up is a breeze since it all cooks in one skillet.
While some tomato varieties are available year-round, summer brings the best and brightest varieties. Use this fresh idea for the ideal summer lunch recipe that is simple and highlights the best fruits of the season. (Yes, scientifically speaking, a tomato is definitely a fruit). Use frozen puff pastry as the shortcut to getting out of the kitchen and back to enjoying the lazy days with family and friends.
7. Avocado Gazpacho with Shrimp
Soup for a summer meal? Yes, if it's a mouth-watering chilled gazpacho! This recipe is sure to conquer your soup craving without making you break a sweat. Most of the ingredients get popped into the blender. Shrimp adds protein to this dish and the avocado delivers your daily dose of healthy fats.
8. Sweet Treat
Let the amazing fruits that grow during the sunshine months have a chance on your grill, too. Fresh fruit like pineapple, plums or watermelon create a sweet, delicious, and low (or no) calorie side dish and a is a fantastic complement to any savory meal.
Dig In!
It's summertime when the living is easy, and mealtime should be simple, too. Enjoy these healthy summer recipes that are packed with good-for-you ingredients and tons of flavor. You'll be able to spend less time in the kitchen without sacrificing a delicious meal.