Back to Top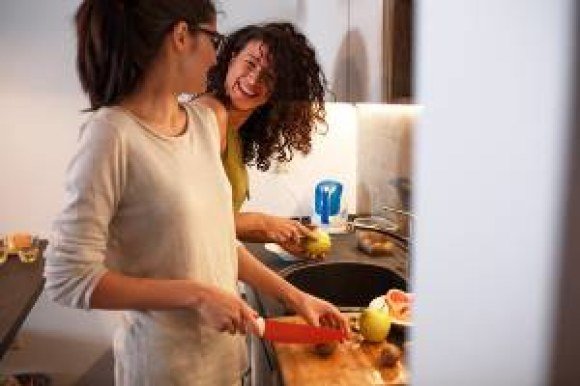 8 Simple Strategies To Save Time And Money
Here are a few tips on how saving time saves you money!
Wouldn't it be awesome if we lived in a world where we could save both money and save time? Time management is a skill that eludes many of us. But with a little planning and knowledge, it is definitely achievable to save time, save money and enjoy life a bit more. Here are a few tips to get you started:
1. Automatic Deposits and Payments
One of the simplest methods to save time and money is commonplace in today's society. Direct deposit saves time. You no longer have to go to the bank or ATM to put your paycheck into your account. Be a bit wiser by splitting your direct deposit into two accounts: one for daily use for necessities and one to save for something special or keep for a rainy day. With direct deposit, you won't even miss the money that is automatically set aside for that fantasy gift or trip.
Instead of wasting time opening your water and cable bills sent to you by snail mail…and then taking more time to write and mail out checks each month, set up automatic payments. That way, you can spend time on an activity you enjoy rather than stuffing envelopes plus you'll be able to stop buying as many stamps, saving you money.
2. Grocery Shopping
Getting in and out of stores as speedily as possible saves time and money, but only if you are able to avoid any temptations. The average number of items carried in a typical supermarket a few years ago was over 48,750. That is a lot of temptation!
According to the Time Use Institute, the average shopping trip takes 41 minutes. If you multiply that by the 1.5-trip per week average, that's over 53 hours per year you're spending in the grocery store.
Writing a list and sticking with it will absolutely help save time and money…and your sanity. And self-checkout is a good option to increase your check-out speed.
3. Home Eating
Plan your home cooked meals in advance. Not only do you spend a lot of money when you go out to eat, but the trip also takes up a significant amount of time: You have to travel to the restaurant, order and then eat. Instead, stay home.
Save time by using a crock pot. These devices are outstanding tools for time management in a busy household. They have been around generations. In fact, this is the method many of our grandmothers and mothers used to create home-cooked meals and still get everything else done around the house or on the job while staying on a budget.
One of the best things about a crock pot is that it doesn't require watching or stirring of food. You can even buy less expensive cuts of meat that would be tougher to chew if you cooked them on in the oven. Another way to save time and money!
4. Plan Gifts in Advance
Whether you're thinking about birthdays or holiday gifts, planning ahead by writing a list of what you intend to buy can save you both money and time, partly because it prevents you from the dreaded double-purchase. A little organization can go a long way.
5. Plan Everything in Advance
We all have endless "to do" lists. If you plan your trips to get your errands done in advance, you will save on money and gas. This time management trick of planning tasks ahead of time allows you to avoid driving twice as much. A pre-planned route means you won't have to double back or travel further than necessary. Think of making a loop, hitting all the stops and ending up where you want to be. You'll save time, fuel, wear and tear on vehicles and loads of money.
Planning and time management is a phenomenal tool that provides focus and priorities to that endless "errands and chore" list. Time management is a skill that requires practice and patience. Making the effort to put together an organized weekly schedule and you will simplify your busy life. Otherwise, it's easy to feel like you are spinning your wheels and doing a lot of little things, but get nothing done.
A well-thought out schedule helps manage kid's activities, shopping responsibilities, work hours and just about everything. Work on your time management ability and you'll save not only time, but frustration, aggravation and cash.
6. Bundle
Keeping your homeowners, auto and other insurance policies with the same company will cut down on the amount of time you spend on paying and tracking several different bills. You can usually receive a generous discount when insuring multiple assets with the same company. Most insurers also cut you a break on auto insurance if you cover more than one vehicle.
7. Bundle Some More
Negotiate a bundle of your phone, cable and all electronic communications. You get a better deal buying internet, phone and data (and cable or satellite TV, too) from one source. Shop around. Cell phones added to a plan and bundled minutes are convenient methods to save time and money. Don't be afraid to call your provider and ask for a better deal.
And by the way, consider recording your favorite television shows. By doing this, you can skim through commercials, which cuts back on your viewing time. Avoiding the annoying 30 second corny pleas by automakers and food establishments will make for a more enjoyable experience.
8. DIY
If you are constantly wasting time waiting for a service professional such as a carpet cleaning? Then try doing it yourself to save both money and time. Updating your hardware is something you can do yourself to spice up your cabinets and drawers and give your kitchen or bathroom a facelift. You'll save loads of money by replacing just the hardware yourself and not the all the storage in a short amount of time.
Our lives are hectic and the ability to save money and time is a necessity. Utilize these simple tips to become more efficient with time management. As an added bonus, not only will you be able to save money but you'll save time to enjoy the special moments in your life.
___________________
1. http://poshonabudget.com/2011/04/50-statistics-about-grocery-shopping-that-you-may-want-to-know-about.html
2. https://www.creditdonkey.com/grocery-shopping-statistics.html