Back to Top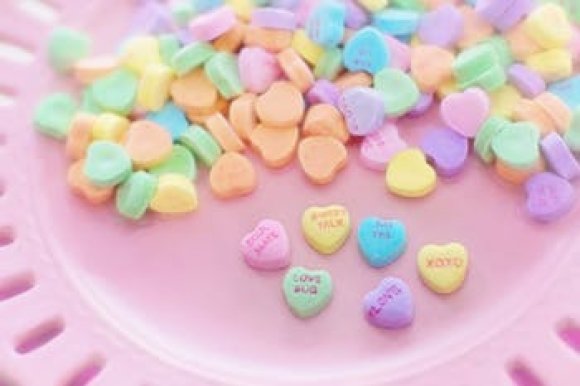 9 Affordable Valentines Ideas
by PromoCodesForYou, on February 5th, 2019
It's clear that Americans love the emotion of love. Every year, we spend over 19 billion dollars to celebrate February 14th. But for many, this holiday presents a conundrum. How can you make the impression you want on Valentine's Day without breaking the bank? Fear not! Affordable Valentine's ideas are not as difficult as you may imagine.
Try these cheap, yet thoughtful suggestions that will make a major impact.
1. Date Night Memory Book
Make memories and keep them forever with a DIY scrapbook that features ticket stubs from your favorite concert, movie, or play. Better yet, give this cheap Valentine's Day idea with a set of new tickets for an upcoming event that you can go to together.
2. No Phone Day
Our lives today are busy, chaotic, and often focused on technology. If you are the type of person who is always looking at your phone, even when your significant other is speaking to you, give your loved one a FULL day where you are completely detached from your devices. The gift of your undivided attention for Valentine's Day is something they are sure to love.
3. Photo Frame
Make a romantic gesture with a photo frame. You've likely captured a special time together in a picture. A stunning frame with one exceptional personal photograph is a sentimental gift that anyone would love to receive. It will become a keepsake of a single magical moment in your relationship.
(Get everything you need with a Kohl's coupon code!)
4. Beautiful Blooms
Flowers may seem predictable, but they are always a treat. They can be reasonably priced if you get them from a flower market, rather than a stand-alone florist or boutique. Get creative and make the bouquet have more meaning by including blooms in your partner's favorite color. Or select an unusual flower instead of roses for a welcome surprise.
And no one ever said that the number of flowers is important. A single rose, especially when accompanied by a message such as, "You're my one and only," is romantic and affordable.
5. Homemade Meal
Create an atmosphere of romance by cooking for (or with your sweetheart). Put on some special music, add a glass of wine, and keep the recipe simple. A homemade pizza is easy and allows you to tailor the ingredients to match their favorite flavors. Don't forget candlelight to enhance the intimacy.
(Set the perfect scene with a Sur La Table coupon code!)
6. Smart Gift for the Smartphone
If your significant other is a Smartphone fanatic, their phone has likely become just an extension of their arm. Give them a Popsocket. This handy accessory is a flat, self-adhesive plastic disc that fits onto the back of the phone and "pops" out to give a two-fingered grip.
It comes in almost an endless number of colors and designs. A stick-on attachment that looks pretty and helps their grip will certainly be appreciated.
7. Sweets for the Sweet
An estimated 55 percent of those celebrating Valentine's Day say they will give gifts of candy, according to the National Retail Federation. But don't be one of "those people" who has to settle for a heart-shaped box of whatever's left at the drugstore. Fancy chocolates are more affordable than you think (some are downright cheap at less than $10) , and they will make the right impression on your beloved.
(Find special gifts with a Ghirardelli coupon code!)
8. Comfort Rules
There's nothing quite like a gift that will pamper her for years to come. Ultra-soft slippers deliver ultimate comfort at an affordable price. Better yet, give slippers that have a rubber sole, so she can keep her feet warm and cozy whether she's padding around the house or running out to get the mail.
9. Experience It
Celebrating February 14th is all about spending time with the one you love. So, instead of shelling out a lot of cash on a tangible present, consider the gift of time together.
There are countless options including these Valentine's Day ideas:
• Wine tasting or visiting a local brewery
• Exploring the city on a bicycle built for two
• Ice skating (if it is cold where you live)
• A picnic for two (if it is warm where you live)
• Dance lesson (for the musically inclined)
• A painting class (for the creative couple)
• Bungee jumping (for the adventurous)
A Reminder…
Not everyone can afford to go big on Valentine's Day. Saying "I love you" doesn't always mean spending a lot of money. In fact, sometimes the smallest and most affordable Valentine's Day ideas are the ones that have the biggest impact. Remember, it's the thought that counts, not the price tag.