Back to Top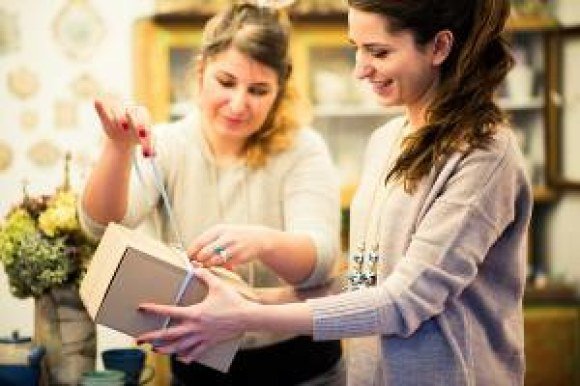 A Surprise Inside
Click here to learn about the growth of monthly subscription boxes!
It is likely you know or participate in Monthly Subscription Boxes, but to some, the concept is rather new.
Monthly Subscription Boxes are packages full of goodies delivered to a friend, family member, or even your own home every month. Unlike traditional subscriptions for magazines, these bundles offer an entirely new opportunity to enjoy something unique and fun.
Your parents may have referred to this as a "book of the month" or "flower of the month" or "food of the month club" in the past. But these current monthly subscription boxes are not anything that your mom or dad would recognize.
Monthly subscription boxes deliver products to consumers' doorsteps once a month. The products are specifically tailored directly to their interests. There are subscription boxes for cosmetics, for your pets, boxes for clothing, for making dinner…the options are almost infinite. Quite honestly with an estimated 600 Monthly Subscription Box choices, there appears to be a Monthly Subscription Box for everything.
These parcels usually arrive in colorful, eye-catching containers filled with products and information that is sure to please. And when the bundle arrives, it brings a smile to the recipient.
Monthly Subscriptions are viewed as special gifts for a variety of reasons:
• They allow your friend (or you!) to try a cool product that you otherwise might miss
• Subscription boxes are delivered to the home making it super convenient and saving time
• It makes a great gift for a special person and reminds them of you every month
The growth of sending a box with a theme on a regular basis is blowing up…in a good way for businesses, especially for start-up companies. CNNmoney.com revealed that some companies are experiencing double digit growth from this phenomenon:
• NatureBox offers healthy snacks and their subscriber base has grown by 50%-100% every month since it launched in January 2012.
• BarkBox has gone from 1,500 to 55,000 subscribers in one year with their monthly subscriber boxes offering a surprise of dog toys, treats, and goodies!
These statistics alone show that these lifestyle monthly subscriptions have huge potential for business nationwide.
So Many Choices
Choosing a monthly subscription can be challenging if you are not familiar with the other person's likes and dislikes. No worries! Several products have universal appeal, such as tea.
Today, tea is the most widely consumed beverage in the world next to water, and can be found in almost 80% of all U.S. households. In 2014, Americans consumed over 80 billion servings of tea, or more than 3.60 billion gallons, so it is no wonder this hot or cold beverage is a crowd pleaser.
Teavana offers high-quality tea and, as its name implies, Teavana seeks to become the "heaven" of tea. With a Monthly Subscription from Teavana, you or your lucky family member will experience the delicious aroma of a new Teavana collection every month. Plus, you'll always enjoy free shipping with your Monthly Subscription Box.
Teavana Monthly Subscription Boxes make an affordable gift since you can save even more with spectacular Teavana coupons at PromoCodesForYou.com.
Searching for a monthly subscription that promotes optimal well-being? Jus by Julie has become a healthy obsession for a countless number of people. Made fresh daily from only pure and raw ingredients, JUSes are designed to rid your body of impurities while keeping you fueled with essential vitamins.
Sign-up or gift JUS by Julie subscription boxes and you'll get four (or more) yummy bottles every week for less than it would cost you to take the time to drive to your local health food store. Before you subscribe, be sure to visit PromoCodesforYou.com to snag a money saving Jus by Julie coupon.
Whether you're giving a gift or simply indulging for yourself, monthly subscription boxes stuffed full of retail items that meet your gift-giving or personal preferences can be sent directly to a home are sure to please. It's a gift that keeps on giving!
_____________________
1. https://en.wikipedia.org/wiki/Subscription_boxes
2. http://www.pregelamerica.com/vftt/index.php/2014/09/do-the-best-things-really-come-in-small-packages/