Back to Top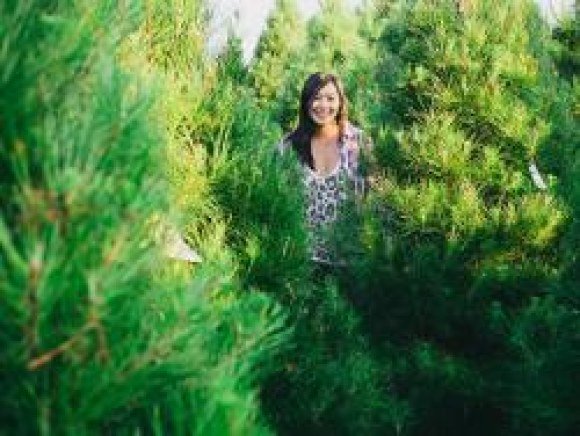 An Interview with Garden Betty
by Linda Lu, on July 27th, 2015
A wholesome homesteading blog, Garden Betty is rich with humor, DIY tips, and recipes you'll be eager to try out in your own kitchen. We talked to Linda Ly, the sole blogger and face of Garden Betty to find out what inspired her. When Linda and her husband, Will, moved into their home in 2010, they had no prior gardening experience, leading them to question what they'd do with the vegetable garden and fruit trees that had been planted by the previous owners in the backyard. Linda never had much of an interest in gardening; the potted plants that she attempted to keep alive had slowly died, leaving her discouraged and not in the mood to ever pursue floriculture further. But, as soon as her new backyard started sprouting with life, Linda was hooked, and Garden Betty was born. The fresh food from the garden was better than anything she had tasted before. After five years, her thumb is greener than ever and she's got a garden boasting nearly 100 different varieties of fruits and vegetables to prove it.
Along with her new green thumb came a knack for cooking. With so much food to choose from in her backyard, Linda tells us about how she learned to become creative with her cooking as a way to establish variety in her diet. Instead of looking for ingredients to fit recipes she had in mind, she focused on seeking out recipes that fit her ingredients. Initially struggling to keep up with the abundance of food growing in her backyard, she quickly adapted. From her famous Huevocate (or Eggvocado) and to Blueberry Basil Donuts, to fermented salsas, it's clear that Garden Betty knows how to mix and match the fruits (and vegetables!) of her labor to keep things fresh and exciting.
Linda originally started the blog as a diary of sorts, and didn't foresee it becoming anything more than a private account of her journey as a gardener. As her friends became interested in hearing and seeing what she was harvesting in her backyard, though, she figured the best way to let them in on her process was by sharing her posts. As her garden grew, so did her blog. And now, Garden Betty has taken a much larger role as a valuable source for those interested in gardening and homesteading. A wealth of information for anyone interested in eating fresh fruits and veggies from their own garden, the Garden Betty is informative, relatable and certainly a pleasure to read; it's a niche blog, but offers a little something for everyone to enjoy.
For Linda, it's most rewarding to see how great of an impact Garden Betty has had. Managing her blog is a full time job, and Linda has her hands full with the graphic design, keeping up with social media, and creating and writing the content. Seeing how it has progressed and realizing how Garden Betty has become an online destination for people all over the world, Linda appreciates how her passion has been able to connect her with people of all ages around the world.
If you're feeling a little inspired yourself, head over to Walmart for a great selection of maintenance tools, such as hoses, plant food, pest control, and even irrigation systems. Walmart is also well stocked with planters, landscape equipment, and garden accents to help you transform your backyard into a lush garden. If you're interested in starting your own greenhouse, Bed Bath & Beyond has a great selection of greenhouses of various sizes to fit your gardening needs.