Back to Top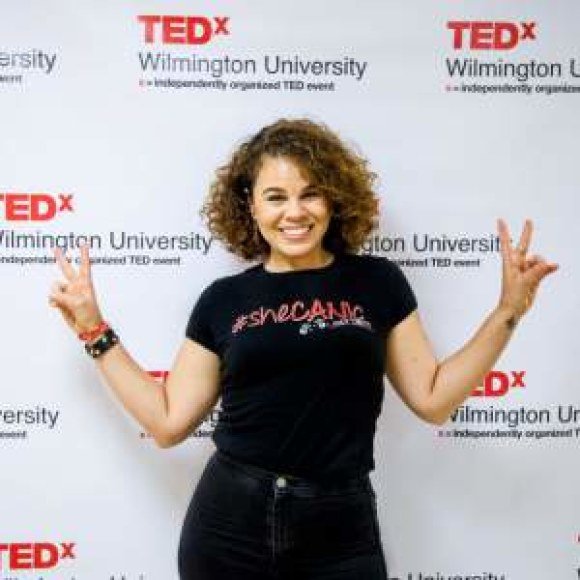 An Interview with Girls Auto Clinic
by Linda Lu, on August 5th, 2015
Patrice Banks, founder of Girls Auto Clinic, is a one-woman crusade who captured our attention as a leader in the automotive industry. Having recently started this movement toward a more gender-neutral automotive industry in 2013, Girls Auto Clinic has begun to garner some national attention and a lot of support in a short amount of time. After giving a wildly successful Ted Talk, Patrice was able to find a handful of team members who shared her passion for everything auto and who wanted to join her on her journey to make women well-versed on this topic. With the help of local and national business grants, she's been able to begin turning her dream of taking the Girls Auto Clinic to the next level into more of a reality, transforming it into full-service auto garage. As her business and blog has expanded, Patrice has become even more committed to her cause.
Patrice, a self-described "auto airhead", was tired of feeling timid, scared, and taken advantage of every time she went into an auto shop. After 12 years of working as an engineer, she took matters into her own hands and went back to school to become a mechanic/technician. Soon after, she started working on cars while hosting free workshops for women; before long, she authored her first book, Girl's Auto Clinic Glovebox Guide, which is chock full of car tips for those on the go. With her free workshops, she hopes to continue educating women so that they feel confident around cars. Patrice places a heavy emphasis on interactive learning, and has teamed up with several partners, such as the Girl Scouts to provide more workshops geared towards specific groups.
Though writing has never brought her much joy, Patrice continues to blog so that her knowledge can be accessible to women all around the country. She has found that many women appreciate the unique voice she has since she can relate to "auto airheads". The combination of understanding what women are afraid of when it comes to auto parts and the knowledge she gained during her training to become a mechanic, allows her to communicate about cars in laymen's terms.
Though she's been successful, Patrice has no plans to quit any time soon and has big plans for both her blog and business. She hopes to find the time to update her blog more often in order to constantly share new content, as well as expand her business into a full service garage with female mechanics, service providers, and technicians. With the ultimate goal for Girls Auto Clinic to become a household name with service shops located all over the country, there's no question Patrice will continue to leave her mark in the auto industry!
If you're overdue for some auto work, head over to 4 Wheel Parts or Auto Parts Warehouse for whatever you need to keep your car running smoothly! From body parts such as bumpers or mirrors, to engines and brakes, whatever part you're looking to update or replace, you'll be able to find at either of these stores, at unbeatable prices too.