Back to Top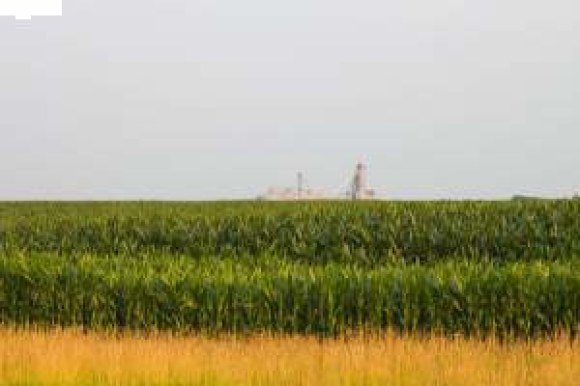 An Interview with The Gray Boxwood
by Linda Lu, on July 22nd, 2015
Longtime friends, Joel Kratzer and Kaleb Wyse, are a vibrant duo. Both interested in enhancing lifestyle with creative design, they were able to channel their passions and launch their blog, The Gray Boxwood. Encompassing a little bit of everything, from recipes, to design, to entertaining tips, The Gray Boxwood gracefully exemplifies the founders' creativity, and their ability to draw inspiration from the farm they live on. A product of the two friends' dissatisfaction with their lives in the corporate world, this blog has served as a way for them to keep in touch with their passions, while providing an outlet for what they love.
Having lived on a farm, both Kratzer and Wyse grew up knowing exactly where their food came from – a rarity in a world of over-processed supermarket fare. The ability to grow their own food sparked a desire to do more with the nourishment on their plate. The pair wanted to get creative with the presentation of their meals, and both grew eager to ditch conventional food prep, opting instead for more innovative eats. For Kaleb, The Gray Boxwood provides a platform in which he can continue reinventing traditional dishes, and reaching new heights with plate design.
The Gray Boxwood is 3 years old and has evolved impressively from where it first began. Joel transformed the blog, which was first hosted on a limited Word Press platform, taking the design and aesthetic appeal to new heights. With a sleek presentation and clearly organized content, the blog now incorporates videos with every post. When asked to describe the blog, Kaleb characterized it as a seasonal lifestyle blog that encompasses wholesome living, while also promoting synergy between the way you live and the way you design your space.
With Kaleb's interest in creating the content and Joel's love for the technical aspects of editing, filming, and website design, it's no wonder The Gray Boxwood is so comprehensive and refined. They continue to learn from one another as they further develop the site, and each find solace in the work they're putting into the blog. For Kaleb, his favorite part of the blog is seeing and replying to viewer comments. He notes that the great feedback inspires him to think of things in a new light, and for that he is grateful. Joel loves the editing process, and seeing how everything comes together. For him, seeing the final product is incredibly satisfying - and for good reason.
If you're looking for some inspiration from a down-to-earth duo, make sure to spend some time browsing The Gray Boxwood. To start some of your own projects, head over to Fab.com and explore their DIY craft kits, or head to Horchow for some fancy home accents. You'll find a great selection of indoor décor as well as outdoor design and landscape elements that will help you flaunt your creative side and embellish your space. If you're more interested in getting in touch with your inner chef, head over to Cooking.com to find the perfect dinnerware, state of the art pots, and Iron Chef-worthy kitchen accessories that will have you showing off your take on Kaleb's recipes in no time.