Back to Top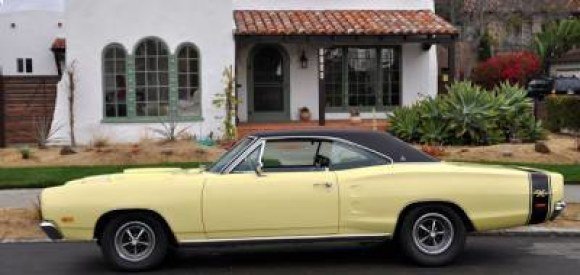 An Interview with JustACarGuy
by Linda Lu, on July 6th, 2015
If you can appreciate cars, or are just interested in the design, aesthetics, or history of them, we've got your next bookmark.
With an incredible passion for cars and extensive arsenal of historical car facts, Jesse Bowers from JustACarGuy.blogspot.com is your go-to source for humor, photography, and interesting stories. With accolades from Hot Rod Magazine, Ride Lust, and more, JustACarGuy has built a reputation in the auto industry as a hub of information you wouldn't want to miss. Dedicating a lot of time to traveling to car shows, races, and a number of other events, his expertise and knowledge is demonstrated through his personal pictures and insightful commentary. With an incredibly thorough website that covers a plethora of subjects from automotive history and funny cop videos to great photos of VW vans and their miniature counterparts, there's no question Jesse knows his way around the auto industry. We talked to Jesse and got his take on his start in the industry, what he loves about it, and more.
On his start in the industry:
Jesse started his career in the Navy, and after spending 10 years as a submariner, he worked in a number of other fields such as an electronics technician, a mechanic, and a military policeman. His direct experience began as a used car parts' mechanic with muscle cars, which sparked his interest in the aesthetic appeal of cars which was the inspiration for JustACarGuy. Realizing he had a knack for finding relevant articles or stories, Jesse chose e-mail as his first platform for spreading information. Jesse eventually grew tired of his overflowing email inbox, and after some encouragement from his friends, he decided that starting a blog would be the more efficient way to distribute all the information he was finding. And so began his first of nine blogs,JustACarGuy.blogspot.com.
On why he loves it:
Describing his blog as focused on vintage automotive photography, humor, and aesthetics, Jesse finds solace in being able to share a substantial volume of information with his readers. He loves being able to reach an audience who shares the same passions as he does, and he is regularly inspired by the positive feedback he receives from his followers.
On his dream car:
As a vintage car enthusiast, Jesse shares a bit of antipathy for modern cars. If he had the chance to drive any car at any place,he'd pick any race car from the 1920s or 30s, and race it at the GoodWood Festival of Speed in the UK.
On his own cars:
Jesse owns a 1969 Dodge Coronet R/T which mostly stays in his garages, as well as a modern Hyundai for daily commute. Because his Dodge is mostly stock with worn out parts, he gets his special equipment from Summit Racing or Hotchkiss.
Do you have a passion for cars like Jesse? Think you've got some mechanic skills as well? If you do, and you're looking to repair an old car or even spruce up a new car, check out our Advance Auto Parts coupons.