Back to Top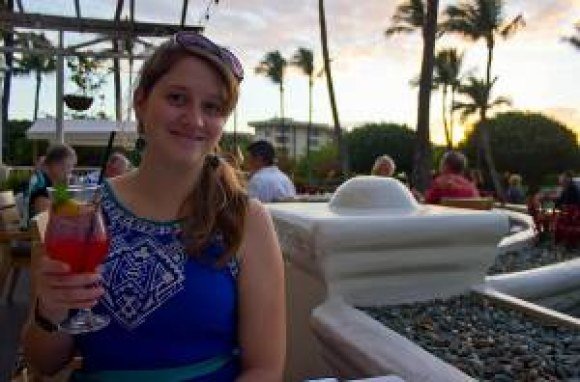 An Interview with Twenty-Something Travel
by Linda Lu, on July 13th, 2015
Having traveled to over 40 countries and 5 continents, Stephanie Yoder from Twenty-Something Travel has seen places and spaces we haven't yet had the chance to dream of. This go-getter turned what was supposed to be a one-year stint in London into a career of traveling. In a well-written blog complete with humor, useful travel tips, and plenty of information, it's not surprising to find that Steph and her blog are often referred to as a go to source for travel information. A comprehensive site ranging from reviews, to food destinations, to personal stories, Twenty-Something Travel is one of the most illuminating travel blogs on the web. In finding a bit more about her, her travels, and her blog, we discovered just how sincere her passion for exploring is, and how far a bit of enthusiasm can take you.

On Her Journey
After graduating, without a plan and uncertain of what her next step was, Steph went back to London where she previously traveled abroad in college, and worked as a receptionist. When her work visa expired and it was time to head home, she realized she wasn't ready to go and wanted to see more of the world. So, she took charge, calculated how much she needed in order to spend a year backpacking abroad, saved for two years, and just, took off. Never realizing that the blog could become her career, Steph started Twenty-Something Travel solely to tell others about her experience, and refute the stigma that traveling in your twenties is impossible or "not on track." Since then, she's traveled to all the nooks and crannies of the world, met her husband at a Travel Blog Convention, and has greatly expanded her blog.

On Her Favorite Places and Tastes
Top 3 Countries:
• Italy, for the same reasons everyone else loves Italy- the beautiful landscape and great food.
• Vietnam, because it is an incredibly interesting country that's constantly changing. It also helps that is has the best food in the world.
• Mexico, because contrary to its unfair reputation, it's full of the friendliest people and is home to the most beautiful beaches.
Favorite Meal:
• Pizza in Rome- it's everything pizza is supposed to be; an all around mind-blowing experience.
Favorite Cuisine:
• Vietnamese food- There are so many different foods to try and an impressive amount of tastes and flavors. From sweet, to salty, to bitter, Vietnamese food covers it all.

On Where She's Going
After being nomadic for almost 5 years, Steph is trying to take a step back and learn how to sit still. For the first time in her life she has leased an apartment, and is planning to stay put and make Seattle feel like home. Though she still has a few trips scheduled, she's looking to reduce her time away. But don't worry, this doesn't mean Twenty-Something Travel is going to sit still. In addition to her other two staff writers, Steph is thinking of hiring additional contributors to offer a broader range of perspectives and to add another dimension to the blog. While she continues to work full time as a writer, both for Twenty-Something Travel and as a freelancer, she's still hoping to head out to Central America to see Guatemala, Honduras, Venezuela, and more.

So head over to her blog, read a bit about her past destinations and experiences, and if you wind up as inspired as we did, check out OneTravel and CheapOair for the best travel deals to get you started!