Back to Top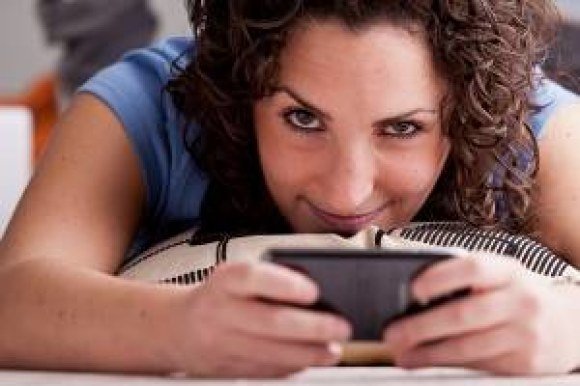 Are You Excited For The Year Of Pokémon?
2016 marks the 20th anniversary of the release of the original pair of Pokémon games. Click here to read more!
As difficult as it might be to believe, 2016 marks the 20th anniversary of the release of the original pair of Pokémon games.
Pokémon Red Version and Pokémon Blue Version were the original role-playing video games published by Nintendo for the Game Boy, first released in Japan in 1996. The Pokémon games allowed players to inhabit a world crawling with animal-like creatures who were endowed with seemingly magical powers, fighting and capturing them to use them in battle. The Pokémon games became an enormous worldwide phenomenon, even appearing on a TIME magazine cover.
When the games were initially released, Pokémon Red and Blue were well-received by critics who praised the multiplayer options and the fresh concept of trading. Regardless of age, Pokémon aficionados became obsessed with collecting as many Pokémon cards as possible and trading them with friends.
The Pokémon games' releases marked the beginning of what would become a multibillion-dollar franchise.
In fact, the Pokémon games quickly lead to what is often referred to as a "global empire" consisting of a television show, feature-length movies, a trading card game and over a dozen video games.
When the Game Boy died, Pokémon lived on, making its way onto the Nintendo DS handhelds that replaced it. Later, it was 2013's Pokémon X and Y that brought the game into the third dimension. Pokémon is discussed in terms of "generations" which divide the games into groups by year of when they were introduced. There are now seven generations of Pokémon games.
Recently, the Pokémon Company announced that:
• Pokémon is the second best-selling game franchise worldwide of all time
• It has sold more than 277 million video game software units
• There are 170 companies who have official Pokémon licenses for over 5,000 items
As a commemoration of the franchise's 20th anniversary, a number of new Pokémon-related items will be introduced for this amazing milestone anniversary. The Pokémon Company has a multitude of new items and events to celebrate this two decade old franchise and they include:
• A multi-million dollar Pokémon Super Bowl ad that aired last month
• A new Pokémon fighting game called game Pokken Tournament to be released later this month
• New versions of game that include updated 3DS digital download versions of Pokémon Red, Blue and Yellow. With classic graphics and music, these new versions of the Pokémon Red and Pokémon Blue version stay true to the originals released 20 years ago. The nostalgia remains and you will feel like you're playing them just as they were, but now you can trade and battle Pokémon using local wireless on Nintendo 3DS
• More Pokémon Amiibos (those Nintendo character toys that interact with multiple games) and every month another awesome Mythical Pokémon will become available
• A commemorative Pokémon activity book and poster with the original 151 Pokémon
• A dozen Pokémon movies will be coming to streaming services
As Pokémon celebrates the twentieth anniversary of its first appearance in Japan that included Pokémon Red, it's hard to imagine it all began on a humble, almost primitive, GameBoy cartridge.
Long-Lasting
What explains the Pokémon games' ability to endure for so long? Many believe the initial success of Pokémon Red and all the following Pokémon games is due to its very basic premise which simply involves collecting, battling and trading. Pokémon games create a community in which players can trade cards, play games and have tournaments.
There's also the timeless aspect of Pokémon games. Many have been playing since the beginning, but there is also a younger new group that is just now getting introduced to Pokémon. And Pokémon games allow parents to find a common activity to play with their kids that is not ultraviolent.
Pokémon fans will no doubt experience the best year ever in 2016. In addition to the announcement of an all-new generation of Pokémon games, fans will have access to free downloadable bonuses, 3DS versions of the original games and more during the series' 20th anniversary.
Over the two decades, Pokémon has become nearly as iconic as Mickey Mouse was for generations before. Nintendo has sold hundreds of millions of Pokémon video games and the Pokémon trading cards have been distributed in the billions. And proudly, the Pokémon Company can boast that their show is still on the air.
Now that's truly longevity!
_______________
1. https://www.pokemon.co.jp/corporate/en/data/