Back to Top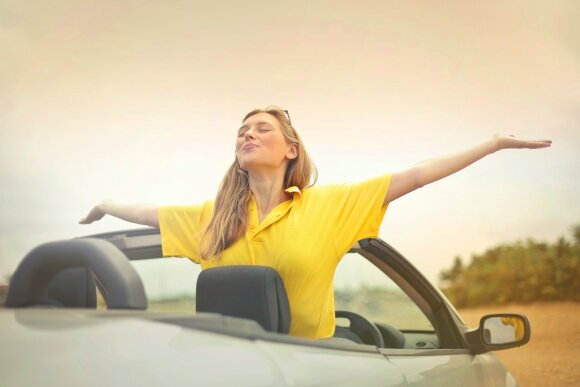 Average Price of New Car
The average price of a new car is now higher than ever. Before you make this large purchase, read this article to understand the median price in every category from compact vehicles to luxury sedans. Use these tips on your new car purchase.
by PromoCodesForYou, on January 26th, 2021
Average Price of New Car and What to Know Before You Buy
It's one of the largest purchases you will make in your lifetime, and before you buy a new vehicle, there are some things you should know.
For example, do you know the average price of a new car in the US? Understanding the average cost will help you get the best deal. Unfortunately, often it is difficult to know where to turn to get this important information.
Kelly Blue Book (KBB) and Edmunds.com are viewed by many as the standards for car facts and data. They are reliable and impartial resources to help you research, price, and shop for the vehicle you've been searching for based on unbiased facts. Use them to better understand the average price of a new car before you venture out.
The New Car Market
Today's vehicle prices are higher than ever. The median price of a new car has increased almost four percent since 2019. The average new car sales price is now almost $38,000.
In part, this is due to the steady climb in the popularity of SUVs, pickup trucks, and luxury vehicles. In fact, luxury car sales surged over 44 percent in 2020, with huge gains made by Mercedes-Benz. Lexus, and Tesla.
But the cost of buying a car has also increased considerably due to advancements in engineering, technology, safety, and design. This means many new car buyers are stretching their budgets now more than ever.
What You Get for Your Money
Although power windows and air conditioning are now considered standard in every type of automobile, modern cars offer an incredible number of features. From hands-free power-opening trunks to backup cameras to heated steering wheels and ventilated seats, your new car is now like a home away from home.
Plus, vehicle design has come a long way. The result is cars and trucks that are stronger and lighter, yielding better performance, more efficiency, and a higher level of safety.
Add in state-of-the-art engineering advancements and design elements, and it is no wonder car costs have exploded. Greater performance and capability are all welcome advances, but they affect each and every one of our wallets.
The Average Price of a New Car
Cars come in many different varying shapes and sizes and so do their prices. The size of a passenger vehicle is defined by its interior volume, but it can be a little confusing. We see and hear the words "compact," "mid-size," and "full-size" all over car advertisements today, but what do those words really mean and how does it affect the average price of a new car?
• Best Small Cars Average price: $20,000.
As any city dweller knows, the compact size of a car is a great benefit when it comes to parking and overall maneuverability. The newest small car models are quiet and comfortable, while still packing some cool features.
Small cars can be a great way to save on both gas and auto insurance, but may not be ideal for families. Some of the best in this category include the 2021 models of the Toyota Corolla, the Mazda3, and the Kia Forte
• Best Midsize Cars Average price: $25,000.
Midsize is one of the largest vehicle segments in the country and many experts believe it is the category where you can get the most car for the money.
These are vehicles are larger than compact cars, but smaller than full-size cars. They are ideal for commuting, hauling the kids around town, or road-tripping, because they offer space, comfort, fuel economy, and performance. In fact, midsize sedans are often referred to as the "family sedan."
Some of the highest-ranked vehicles in this group include the always popular Toyota Camry, Honda Accord, and Nissan Altima
• Best Luxury Cars Average price: $39,000 - $55,000.
Small luxury cars allow consumers to obtain a premium car for a relatively accessible price. Check out the Mercedes-Benz A-Class and the 2021 Genesis G70 for a fun driving experience with a feeling of exclusivity.
But the midsize luxury segment is where extravagance really begins. These luxury cars have unmatched quality, the performance is impressive, and the technology is cutting-edge, which makes it worth their premium price. Some of the top-ranked in this category are the 2021 BMW 5-Series and the newest Lexus ES models.
• Compact, Midsize, and Luxury SUVs. Average price range $26,000 - $51,000.
Reliability, handling, and a welcoming interior make SUVs a popular choice from coast to coast. The compact SUVs are versatile and high-riding but not too big or thirsty, while the midsize models are considered to be the optimum family car.
Check out the high ranking 2021 compact SUVs for affordable options such as the Toyota RAV4, Subaru Forrester, and Chevrolet Equinox.
Need a little more room? The midsize versions of the Kia Sorrento or Toyota Highlander offer two or three rows of seats, and available all-wheel drive.
And if price is no problem, there are luxury SUVs that deliver lush interiors, roomy spaces, and almost unlimited options. The 2021 Lexus RX 350, Lincoln Aviator, and 2021 Audi Q7 are top-of-the-line options that merge superior materials, intuitive controls, large cargo space, and a super smooth ride.
But before you buy, consider these other important facts that will affect the overall price of your new car purchase.
Additional Costs that Add to the Price of a New Car
It's not just the average price of a new car that impacts your wallet. There are significant costs for operating a new car. AAA now estimates the average annual cost of new car ownership is over $9,000.
When deciding what model best fits your needs, here are some additional things to consider.
• Insurance. The price you'll pay depends on a myriad of factors from your age, your car make and model, and your driving record. The national average cost of car insurance is $1,427 per year, but it can easily reach over $3,000 annually.
• Destination Fee. New vehicles don't drive themselves to the dealer (although that day may be coming). For now, the auto manufacturer delivers the vehicle to the dealership and you are responsible for this mandatory fee that can run up to several hundred dollars.
• Title, Tag, Registration Fees. These are also mandatory costs by your state or county. These fees pay for the temporary tags and documents that get you roadworthy. Expect to pay as much as $250 to register and title your car, dependent on the state where you live.
• Fuel. Many of us may be driving less these days, but don't overlook gasoline as part of the cost of owning a new vehicle.
• Maintenance. The amount you'll spend on keeping your car in good condition can be hard to nail down. AAA data shows that maintenance, repair, and tire costs for a new car average about $89 each month if you drive 12,000 miles a year. Those costs can shoot up as the car gets older and the warranty expires.
It may not sway your decision on what vehicle you buy, but it is important to understand the total costs before you sign on the dotted line to buy a new car.
Best Time of the Year to Buy a New Car
Another potential way to pay below the average price of a new car is to plan when you buy your car. To get the best discounts, experts suggest a simple strategy: Shop for the car early in the month, and buy it later in the month. In other words, do your research and get your test drives out of the way early on, and when the last few days of the month come around, jump into the final negotiating process.
Use these tips on when to buy a car to get the best deal:

• End of the Year. It may seem like common sense, but the best time to buy a car is the end of the year. Keep an open mind on what you need versus what you want. According to Edmunds' data, December has the highest incentives and the highest discounts. You can save over six percent which is a good chunk of change to keep in your pocket!
• End of the Month. Most car dealers have monthly sales goals and offer more aggressive savings as the month comes to a close. Dealerships set strict monthly sales objectives for their personnel that involves high-dollar bonuses if they're met. Even better, you might want to consider buying a car at the end of a quarter (March, June, September, or December) to get even better deals.
A Final Thought
The average new car sales price is something you should certainly explore before you set your budget and shop for a vehicle. It is a vital piece of information that will prevent you from overpaying or adding "bells and whistles" that you don't want (or need).
It may seem that rising prices make it difficult to purchase a new car, but if you are one of the over 17 million people who will be buying a vehicle, understanding the average selling price of new cars will be very useful to assure you get the best deal possible.