Back to Top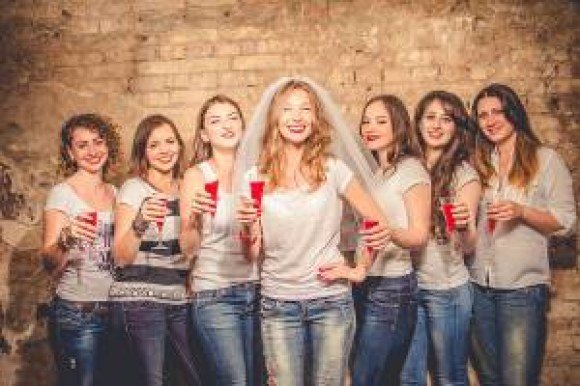 Bachelorette Party Planning
by Anne MIddleton, on September 18th, 2015
Your sister finally got popped the question. You're the maid of honor. So many forgettable would-be mates and now she's finally found the one to last her a lifetime. It's time to throw her one hell of a party. We've curated a few essential apps to plan and execute the bachelorette bash:
1. Bachelorette Party Decoration Ideas—in the Apple app store this app is your virtual conduit to an array of party themes. Choose from "naughty", "Christian" among many others. You won't feel naughty when you splurge on an iPad to manage all the wedding details when you use our codes from Verizon. Get free shipping on your order! Heck, add an iPad to the bride's trousseau.
2. Yelp—Before you a book a bevy of bachelorette party reveleres to a day of pampering at the Korean Spa, check out the reviews. Your pietist coustin Marjorie may not want to trounce around naked at the spa, though your corybantic bestie Lindsey would.
3. Party Favors—Available in Google Play, this app is the Android aficionado portal to a dozens upon dozens of delightful party favors. A DIY lover's dream, you'll love perusing this app on your new Samsung Note 5 from T-Mobile. T-Mobile offers free shipping on orders of $25 or more.
4. Uber—You may knock back a few too many peach Bellinis while your sister is getting entertained by a very dashing, scantily clad professional entertainer. Designate Uber as your driver and your whole bevy of bacchanal beauties will have fun and ride and style. Economy and upscale chauffeuring services are available from Uber at a fraction of the cost.
Maids of Honor, you've got a party to plan. Equip yourself with the best phones and tablets and best apps to make the most out of this special time. Don't be penurious when it comes to the party! Prep using our codes and suggested apps and save time and money!