Back to Top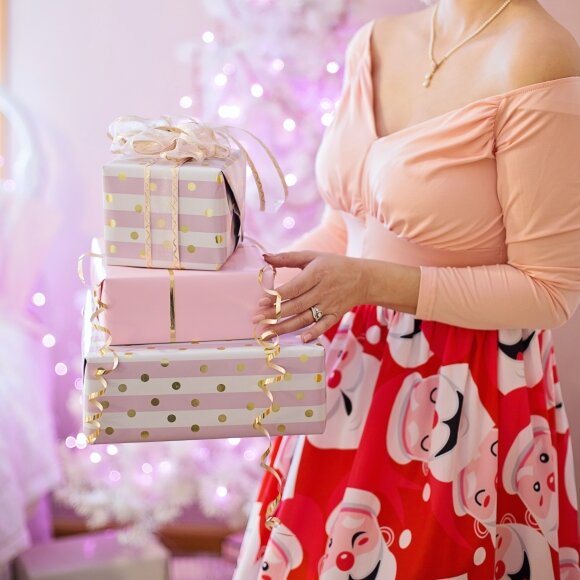 Best After Christmas Sales
Learn what to buy and who will have the best after Christmas sales no matter if you are prepping for the new year or stocking up on essentials for future holiday celebrations.
by PromoCodesForYou, on November 9th, 2021
Since we just celebrated Halloween, you might be saying to yourself why should I worry about where are the best after Christmas sales will be? Isn't it premature to worry about which stores have the best after Christmas sales?
Although it's true that the holidays are not quite here yet, it's never too early to plan ahead and think about the best after Christmas sales.
Black Friday and Cyber Monday deals will offer great savings, but the little slice of time between Christmas and New Years is amazing for fabulous deals. December 26 through January 1 is traditionally the time retailers offer massive discounts in hopes of clearing out inventory before we ring in the new year.
Who Will Have the Best After Christmas Sales?

Since inventory has been really low, and because Black Friday sales are already being announced, your best strategy is to get out and find discounts immediately after Christmas. In addition to the usual mall stores, most online merchants will have spectacular seasonal savings.
And the after Christmas sales are not all about holiday merchandise! You will find plenty of attractive offers and deals covering every type of product including TVs, Laptops, shoes, decor, and much more.
How To Shop After Christmas Sales

If you didn't get exactly what you wished for this year, or if you want to treat someone to another gift, it makes good sense to check out heft discounts at the best after Christmas sales in stores and online. You will get the biggest bang for your money when you use these simple tips.
Website Offers From the comfort of your couch, it's easy to visit your favorite store's websites to see what limited-time deals they're offering for the best after-Christmas sales online.
Search Macy's for their after holiday sale and you'll discover everything from glassware to candles. If your living tree left you with some unwanted clean-up, you may want to look into a faux tree for next year. After the ornaments are packed away is often when there are the best after Christmas trees on artificial trees from Macy's. There are styles featured online that come prelit and are over six feet tall to help illuminate your home without the mess.
Last year Christmas decorations dropped to 75 percent off at Walmart right after Christmas. Since the shelves will have less stock this year, be sure to grab what you want right after the holidays.
And believe it or not, Amazon already has an after Christmas Clearance section. These are some of the best after Christmas sales today. You already buy so many things on this mega merchant, so it only makes sense to check out the best after Christmas sales on Amazon.
Best After Christmas Sales on Electronics

Since consumer electronics are such big sellers during the holidays, they tend to be significantly cheaper once the holidays have come and gone.
If you can wait to watch football games on a new television set, you can save a lot of cash. Major retailers often have price drops in late January. You will find some of the best after Christmas sales on TVs as the Super Bowl approaches and companies release their new models.
Best Retail Sales After Christmas on Clothes

After all the Christmas presents have been exchanged and opened, and the stress of playing Santa has subsided, it's time to treat yourself to something new.
Some of the greatest deals on apparel can be discovered online. This is a great time to use those holiday gift cards from Aunt Martha and Grandpa George on a new wardrobe.
After Christmas sales are one of the best times to find end-of-season discounts on coats and wintery layers as retailers prepare for warmer months ahead. If you're willing to wear last year's coat through the holiday season, you can save a ton of money on a new one after Christmas.
Expect to find the best after Christmas sales on men's clothing along with deals on shoes, handbags, and more at Kohl's and luxury retailer Saks Fifth Avenue. Take time to stop by Nike's online store to set yourself with new gear for your fitness resolutions.
Best After Christmas Sales on Makeup and Beauty

By the time December 26th rolls around, merchants are itching to get rid of all the holiday-themed gift sets on their shelves. There will be deep discounts online at specialty stores like Bath and Body Works. This is the ideal time to reward yourself for surviving the holidays and indulge in a treat just for you and enjoy the best after Christmas beauty sales online.
It's easy to get even more savings on lotions, cosmetics, scrubs, and perfumes with coupon codes. You might even be able to steal a deal and get free shipping when you use the verified PromoCodesForYou.com coupon codes. They have great opportunities for extra deals on leading beauty retailers including Sephora, Ulta, and L'Occitane, and more.
Best Deals with Coupon Codes

Speaking of promotional codes, never (ever) check out of your cart without a coupon code! Start by visiting PromoCodesForYou.com for amazing savings.
For example, if you are one of the millions of people who have decided to start the new year with a home improvement project, PromoCodesForYou has loads of coupon codes for DIY stores like Ace Hardware and Home Depot.
But it doesn't stop there.
Check out dozens of categories for more amazing discounts. No matter what you choose, you can be sure to get the best deal available with coupon codes from PromoCodesForYou.
For over a decade PromoCodesForYou has been partnering with online retailers to bring the top discounts right to your fingertips. This expert team constantly updates their coupons so you get the greatest deals at the absolute lowest prices.
Get Prepared to Save

Not only will the holiday season be here sooner than we think, the after Christmas sales are closer than we imagine.
Even if you're not the most organized person or if you hate to plan, you will want to take advantage of great pricing at stores with the best after Christmas sales. . Whether you're prepping for the new year or stocking up on essentials for future celebrations, you will find something worth adding to your cart after the holidays.