Back to Top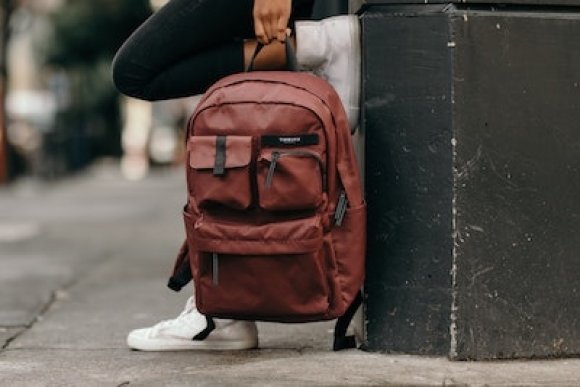 Best Back-to-School Deals
The best Back-to-School deals and sales for 2019 save significant money on everything from electronics to fashion. These simple tips for discovering discounts and sales will help ease the stress during this hectic time of year.
by PromoCodesForYou, on July 11th, 2019
As summer fades away, it's time to begin thinking about returning to the more structured lifestyle of schedules, school, and homework assignments. As students regretfully begin to say goodbye to their summer freedom and return to classes, their parents brace themselves to the fact that they'll be spending more money than ever on back-to-school shopping this year.

The Rising Cost of School Supplies in 2019
The back-to-school shopping season is the second-largest seasonal shopping times for consumer spending. Last year, total spending was in excess of $82 billion with an average family spending over $680. Yikes! Clearly, going back-to-school can be an expensive endeavor whether it is elementary, middle or high school, or college.

But fear not. There are ways to meet the challenge of saving money, discovering discounts and deals, and finding good-quality, but cheap school supplies with back-to-school sales 2019.

The Times (and Timing) for Finding the Best Back-To-School Deals
It used to be a tradition that schools reopened their doors after the Labor Day holiday weekend. If you're wondering when back-to-school starts these days, it appears that August is the new September.

Education experts say the earlier (and earlier) start dates for returning to the classroom allows teachers more instructional time before statewide assessment tests. Starting the school year in August also allows students to complete their final exams before the December holiday break.

It appears these reasons, and a few more, trump the nostalgic idea of starting school after the last summer holiday.

When and Where to Shop for Optimum Savings for Back-to-School
Given this accelerated calendar, it makes sense that an estimated 62 percent of families plan to begin their back-to-school shopping before August. But many parents still say they are willing to wait for the best deals to complete their shopping lists.

Surveys reveal that during the back-to-school season, consumers primarily turn to mass merchants as their top shopping destination, with the vast majority of households (83 percent) planning to visit these types of retailers. Back-to-school sales at Target and visiting Walmart's back-to-school supplies discount offerings are high on the list during this frantic shopping season.

But regardless of where you shop, there are a few tricks to help you keep more money in your pockets.

· Smart Tech Tactics for Purchasing Electronics
When term papers are due or that dreaded science project write-up is looming, a computer and printer are essential. PCs and laptops have become back-to-school necessities, even for kids at the elementary school level. Back-to-school laptop sales will be a key selling time for the estimated 166 million units that will be sold this year.

These are big-ticket items that can bust a family's budget. But you can save significant dollars. With these four strategies.

1. Gently Used Options. Consider buying refurbished equipment. Look for a certified used model from a reputable seller and be sure you have a chance to actually test the product to assure it operates before handing over your money. Use a credit card for some extra protection in case the seller does not hold up to their promises

2. Make Money by Selling it Back. Consider offsetting some of the cost by trading in an old device. According to Consumer Reports, the quickest way to unload all your gadgets is to use a buyback service, such as Decluttr, Gazelle, or TradeMore. Or, If you don't mind doing a little more work, you can sell directly to other consumers via spaces like Craigslist.

3. Comparison Shopping and Price Matching. Being able to quickly compare prices, whether from your couch or at the store, can help you save on back-to-school computer sales. Not only will you know where the best deals are, but many retailers will also price match a lower cost. Simple apps such as ShopSavvy are a smart way to get this information.

4. Education Has Its Rewards with Special Deals. Ask about student discounts offered by many online merchants including Best Buy, Dell, and Microsoft. Leading manufacturers like HP provide savings for students of all ages. And if your child is college bound, it makes smart sense to check with the university since many have opportunities for discounts on a variety of electronics.
· The Basics: Finding the Best Deals on School Suuplies
Some of the deepest sales this time of year are on the stuff that every kid of every age needs for their courses. These are the pencils, paper, backpacks, and basics that can often break the bank when they are purchased without searching for deals.

With a little bit of research, Moms and Dads can find deep discounts. In fact, many of these products are sold as "loss leaders" during the back-to-school time period.

Wait — what's a loss leader? A loss leader is a pricing strategy to offer a product at a price below the market cost. Each week during the back-to-school season, stores advertise back-to-school supplies sales on items with prices so low, they actually lose money (or barely break even) on that specific item.

Retailers are just hoping you will be tempted by these insanely low prices and then purchase a bunch of full-price items since you are already in the store or online at their website. But remember, you can shop just the loss leaders and save a bundle of money. Some stores offer $1 back-to-school supplies that include everything from notebooks to crayons.

· Best Backpack Deals for Carrying Around All That Stuff in Style
Backpacks are another common need for students. Since backpacks come in hundreds of different shapes, sizes, and materials consider not just the style, but the specific features and size of what your child needs. After all, they will be hauling heavy books and accessories. So, start with something light, but durable. The American Academy of Pediatrics has loads of great tips on this subject and recommends that a backpack not "weigh more than 10 to 20 percent of your child's body weight."

But you don't have to overspend to get the ideal backpack for your returning student. It's true that there are often great deals at the larger retailers, but think out of the box. Consider searching for the ideal backpack at sporting goods stores and even luggage retailers. Save even more with serious discount codes from PromoCodesforYou.com.

· Fashion Forward Back-To-School Clothes Without Breaking the Bank
For many, brand new back-to-school outfits are an annual ritual. So it's no wonder that back-to-school clothing sales will cost over $280 per household. A new look gives kids something to be excited about on the first day of school and can help make that annual milestone a little extra special. It may even allow them to feel more confident wearing something new that they helped pick out.

If you have teenagers, then you know first-hand the battles that can take place about how to dress for class. Of course, the peer pressure to wear clothing to fit in must be balanced with Mom and Dad's ideas on what is "appropriate." As a compromise, consider allowing kids to buy one splurge item, but help them get the best value.

For example, fashion forward retailer Forever 21 offers a 10 percent student discount, even off sale items. And trendy clothing can be purchased for 15 percent savings at J. Crew.

For those upscale student fashionistas who just cannot imagine going back to school without a Kate Spade accessory, there are savings up to 30 percent as well. For any extra chic look, try swapping out a backpack for a modern tote instead.

And don't forget that your child will want the latest footwear styles while strutting through their school halls. Get a 20 percent savings on Reebok kicks or funky designs by Tom's that can show off their personality.

But be frugal in how much apparel you purchase prior to the first day of class.

Although some sales occur before school starts in August, the real savings begin after the school year begins. Typically, retailers slash fall clothing prices in September. If you can put back-to-school shopping on hold for a few weeks, you'll find great deals on new outfits for fall. Besides, the weather is still pretty warm when school starts up, so waiting to buy those new sweaters, scarves, and jackets shouldn't be a problem. The added advantage is that this delay gives your kids a chance to check out the current fashion trends at school.


· Uniforms Can Cost Less, Too
If your student's school requires uniforms, there are still ways to save when the dress code is strict:

1. Ask About a Uniform Exchange. Many schools ask students to donate the uniforms they have outgrown so other parents can use them at little to no charge.

2. Buy the Minimum. Purchase only the amount needed for the beginning of the school year. If your child wears out their uniform, you can always buy more later on when there are likely to be markdowns.

3. Look for Sales on the Basics. More generic uniform requirements (such as khaki pants or a white polo shirt) are available at mega retailers like Walmart, Target, and JC Penny at super bargain pricing. Even Amazon has a school section, and as the date nears, they often offer back-to-school uniform sales.

· A Few More Super Saving Tips
It's important to find ways to save money on back-to-school shopping however you can. Spend wisely by following these simple steps:

o Internet Shopping Saves Time and Stress
Shopping online in the comfort of your home has advantages to make the job of shopping for back-to-school a little less stressful.
§ You can easily browse a large selection of products without the issue of having young ones run up and down the store aisles
§ Shopping electronically also means there are no long lines and no waiting to pay for your purchases as your children get restless
§ Many online retailers offer free, fast shipping, and curbside pick-up
§ You'll save money when you shop online with a predetermined list by avoiding expensive impulse buys

o Apps Provide Support for Saving Money
Phone apps have become secret weapons for savings, and most can be downloaded for free. Whether you are searching for clothing, filling their backpacks with supplies, or purchasing the latest technological devices, there are apps that can make sure you are getting the best possible price.

RedLaser compares prices by scanning a barcode, while BuyVia tracks prices for big-ticket electronics. And it always makes sense to download your favorite retailer's app for shopping savings.

o Sign-Up, Follow, and Save
Social media provides a great source to learn about deep discounts and flash sales so be sure to follow your child's favorite shopping spot on Facebook, Twitter, Instagram, and other social platforms. Signing up for newsletters so that you get notice of special savings can deliver discounts to your inbox without lifting a finger.
Get Prepared and Get Shopping
During the heat of the summer, when life is enjoyed at a more leisurely pace, most parents want to avoid shopping for the upcoming school year. However, back-to-school shopping can creep up on you before you know it, so it pays to be prepared. Start planning early to take advantage of every deal and coupon possible and get ready by finding the ultimate back-to-school sales 2019.