Back to Top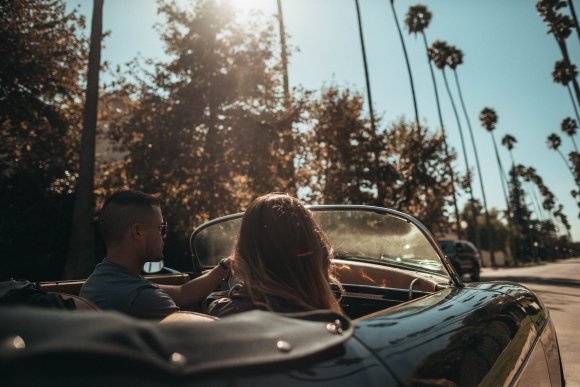 Best Car Rental Coupons
The price of a car rental can quickly become expensive. But there are simple and clever ways to cut the cost. These nine insider tips provide easy strategies on how to save money and find the best car rental coupons.
by PromoCodesForYou, on December 19th, 2019
We Americans love our cars. We love the freedom of driving to any destination we please, especially when we are traveling. So, it's no wonder that the car rental market continues to grow. This year, revenue is expected to reach $21.7 million.
The average daily cost per day for car rental is estimated at $41.76, which can add up quickly. But there are great ways to save.
These nine strategies will assure you take advantage of the best car rental discounts available. So, get ready to hit the road!
1. Book Directly for Great Car Rental Discounts.
You can often get the best rate when booking on the car rental company's website and taking advantage of some of the best coupons and deals.
o Enterprise Car Rental
With unique services, cheap pricing, and one of the best rewards programs, Enterprise is a top contender for the best car rental company.
Enterprise has fantastic deals to save on both weekly and weekend rentals. These offers are not just in the United States, but in 85 countries so there are loads of options when you travel. Be sure to check out the "car rental" page for extra savings.
Do you know about Enterprise's money-saving "Car Share Deals" program? Available nationwide, including on university campuses as well as in Canada and England, the Enterprise CarShare program offers low hourly car rentals. These vehicles are parked right in your community and are accessible 24/7. No longer are you committed to a full-day of rental. This is an ideal solution if you're on vacation and want to take a quick visit to that famous museum, or it's a great option if you are enjoying a staycation and want a larger vehicle to transport the entire family to an amusement park.
By checking out PromoCodesForYou.com, you'll enjoy even more ways to keep that hard-earned money in your pocket and get unparalleled Enterprise car rental discounts.
• Budget Car Rental Discounts
With a name like "Budget," you can be sure this company strives to earn your trust to prove they offer aggressive ways to save with car rentals. Great deals are listed right on their website and they are always being updated. Enjoy super savings on SUVs and opportunities to upgrade your rental.
Budget and the Military. Budget car rental also seems to have the best military car rental discounts. Budget removes restrictions and allows members of the service to combine several of their special offers. And Budget recognizes that those serving our country reside over the world, so they provide savings on international rentals as well.
o Hertz
With over 10,000 worldwide locations, Hertz has unique car rental ideas that others don't offer.
One-way car rentals from Hertz are a great option if you find yourself in need a ride for the weekend, or if your destination is a few hours from the nearest airport, or if you are moving your kid to college. These unmatched rates can start as low as $10.00.
Hertz dedicates an entire web page to special deals, so before you book, check out their latest offers. And once again, PromoCodesForYou.com offers fantastic, money-saving deals.
o National Car Rental
Not everyone can plan ahead for their rental needs and sometimes you just want to be spontaneous and get away. National Car Rental is the place to turn for last-minute specials.
But don't overlook their stellar prices on standard car rental services. National Car Rental has a variety of special offers to fit just about any budget.
2. Best Sites for Car Rental Discounts
The internet has provided us with the ultimate convenience of "one-stop" shopping. Travel deal finders (also known as aggregators), such as CarRentals.com, Kayak, Expedia, and Travelocity give you instant price estimates from an assortment of rental companies all at a glance. Simply enter the travel dates, the city, and the type of vehicle, and the aggregator does all the heavy lifting to provide price comparisons.
The benefits of these mega travel sites are many:
o They can compare a multitude of rental car rates to get the best price.
o They lock in the rate you choose.
o You can set a price drop alert and get an email when the base rate is lowered.
o They let you book in advance to take advantage of time-sensitive deals.
Specifically for vehicle rentals, CarRentals.com (part of the Expedia group) lists a wide range of coupons for several different car rental companies.
But perhaps the greatest benefit to using comparison travel websites is that they allow you to bundle a variety of services for the best car rental discounts. By booking your flights, hotel, and/or car rental together, you will save money overall.
o Kayak. Members save up to 35 percent when bundling and can easily compare multiple options for the same flight, hotel or rental car.
o Travelocity. Wandering with this conglomerate provides peace of mind. If you find a lower price, they will match it with their Price Match Guarantee.
o Expedia. By shopping for your flight, car, or vacation package on Expedia, this website states that you will instantly unlock up to 42 percent off select hotels, freeing up money for you to spend elsewhere on your trip.
3. Memberships: Join the Club
Some of the best car rental discounts come from just joining an organization you are interested in. You may actually have access to discounts on car rentals and not even know it. Check out these memberships that have associations with car rental companies:
o AARP Car Rental Discounts
If you are of a certain age, you may already be a member of AARP. And being affiliated with this worldwide organization can save you up to 30 percent with car rental companies. Booking is easy and if you are not a fan of the internet, reservations can be easily made by phone.
o AAA Car Rental Discounts
Known for their roadside service, the American Automobile Association can help save time and money on car rentals. If your vehicle is in the shop for repairs, or you're looking to add some flair to a special event, AAA offers great deals and discounts around the world. Special "member only" car rental benefits through AAA include unique advantages such as waiving fees for younger drivers, free use of infant seats, unlimited mileage, and more.
4. Skip the airport
Sure, renting at the airport is convenient when you're flying into a new city. But that convenience can come at a premium as a result of huge airport surcharges. To reduce the cost, check out nearby car rental locations and compare the prices to what you can get at the airport.
5. Dropping Off Your Car Rental
Too often, dropping off your car rental at a different location from where you rented it can drastically bump up your rate. Ask about this before driving away from the rental parking lot because sometimes a drop-off fee can be in the hundreds of dollars.
6. Length of Time Renting a Car
Generally, the longer you book a car, the lower your per-day rate will be. If you have long-term travel plans or simply need a replacement vehicle, renting a car for a month or more might be the perfect solution and be less hassle than a short-term lease.
o Enterprise car rental provides long-term rentals at significant savings over standard rates along with extra benefits such as roadside assistance
o Avis' Flex program allows you to choose the exact make and model of the car for your monthly rental and the ability to swap vehicles during the rental period.
o Hertz Multi-Month requires a 60-day contract, but along with that commitment comes preventative maintenance services, no money down, unlimited miles, and deep discounts.
7. Beware of Hidden Costs
Drivers who frequently rent cars know to look for hidden expenses such as sales tax, automatically applied insurance, and more. Don't pay for services you don't want or need just because you don't understand them.
For example, one of the most common added costs is extra insurance. Most major credit cards will cover you for a rental car, and between this perk and your standard insurance, it's unlikely that you will need to purchase additional coverage. It's a good idea to check with both your credit card company and insurance agent beforehand.
8. Vehicle Type
It's no surprise that you will pay for what you drive. In general, the fancier and larger the vehicle, the higher the cost. An economy vehicle is typically your cheapest option. In some instances, a minivan can cost nearly double to rent as a standard compact car.
9. To Refuel or Not to Refuel
In just about every case, it makes the most sense to drop off your rental car with the same amount of gas it had when you picked it up. Otherwise, you'll be charged by the rental company to fill the tank and this can be double (or triple!) the price per gallon than the price at the pump. And with gas prices skyrocketing, no one wants to pay for that!
Get on the Road with the Best Car Rental Discounts
Whether it's a quick weekend getaway or a cross-country journey, it makes sense to do some research and use these tips to find the best car rental discounts. Always ask about promotions before you book. You'll feel a sense of freedom on the road if you know you are getting the best deal on your car rental.