Back to Top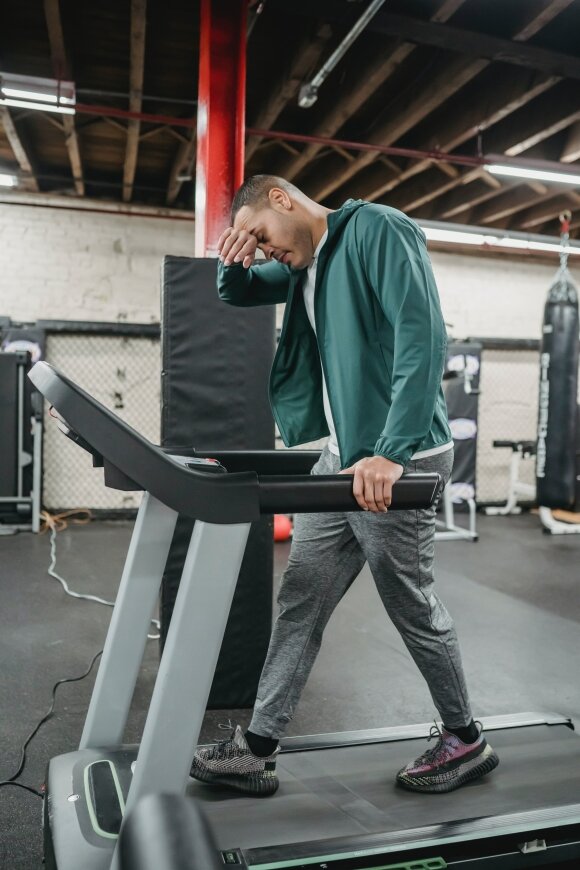 Best Deals on Treadmills
When you want a good quality treadmill for your home, there are plenty of appealing deals that won't empty your bank account. No matter if you prefer a space-saving piece of fitness equipment or a commercial-grade heavy-duty version.
by PromoCodesForYou, on May 12th, 2021
If there is one thing we have all learned from this past year is that we need to have options to work out from home if we want to maintain our fitness. And during these past few months, we also became even more aware of how vital our health is for our entire family.
Experts tell us that one of the most effective ways to maintain our health is with aerobic exercise.
There are loads of options to get a good cardio workout. One of the most popular has attracted over 52 million people who have turned to the trusty treadmill to get their sweat on. You may think that walking or jogging on a treadmill is boring, but nothing could be further from the truth.
Today's treadmills allow you lots of options. You can work on your laptop while you walk or engage in a stimulating interactive program to inspire and motivate your routine.
The increased demand means that some retailers are sold out, but there are still several options of treadmills on sale that can be delivered right now.
A treadmill is a big investment. But no matter if you prefer a space-saving treadmill or a commercial-grade heavy-duty version, check out these best deals on treadmills.
Best Prices on Treadmills
Whether you are looking for a budget treadmill or an ultra-expensive, premium model, here are the best deals on treadmills right now.
• Space-Saving When you don't want to take up a lot of floor space, consider a treadmill that folds up when it's not in use.
o Proform The Smart Pro 2000 model is one of the best buy treadmills from Proform. This collapsible version offers a generously wide 22-inch running deck with a comfortable cushioned running surface. Best of all it has both an incline (up to 15 percent) and a decline (3 percent). Not a lot of treadmills offer a decline, so with this Proform treadmill, your workouts can simulate hills better than most others.
The Smart Pro 2000 console includes a 7-inch LCD display that works with ProForm's subscription-based iFit service to deliver streaming, on-demand guided workout sessions. A heart rate sensor, cooling fan, and integrated Bluetooth speakers are also part of the package.
You get a great deal with free shipping when you purchase directly from Proform, which saves a lot of money on this heavy-duty piece of equipment.
o Xterra Fitness TR150 Folding Treadmill At under $500 and with some of the best treadmill reviews, this Xterra is one of the quietest treadmills available. The Xterra offers a speed range of up to 10 mph and a dozen preset workout programs. It also includes cushioned deck technology to minimize the stress on your joints.
o GoPlus For those with a very limited area to exercise, the GoPlus 2-in-1 Folding Treadmill is your best value. It has a handrail that drops down so the entire treadmill can fold flat. This allows it to be rolled under your bed or sofa. It's also a great model to use under a desk as a walking treadmill.
The GoPlus low price comes with a smaller running deck, which makes it easy to store, but it could be a little cramped with daily use. There is a compact and minimalist display down at your feet as well as a stand for your phone and a Bluetooth speaker. Plus, it is available at a great price at Walmart at under $430, saving you a massive $370!
• Best Inexpensive Treadmills for Home
If you are willing to sacrifice some features and creature comforts to exercise at home, the Sunny Health & Fitness Manual Walking Treadmill is one of the best affordable home treadmill prices you'll find.
With a compact, lightweight profile, this treadmill has a running surface of 42 inches and can withstand power walking or light jogging. The manual design allows for flexible placement in your living space without the need for an electrical outlet. It is sold for under $150 at Walmart and other retailers.
• Research the Brand
When you are in the market for a new treadmill or want to upgrade your current cardio equipment, it is a good idea to browse individual brands to find the perfect treadmill to meet your goals. Here are two companies to consider.
o Horizon For buyers with small to medium budgets, Horizon treadmills offer a good value for the money. Their product line includes a range of roomy track sizes up to 60 inches, cushion tread for shock absorption, inclines up to 15 percent, and excellent warranty coverage.
Rather than creating their own streaming training programming, Horizon allows users to sync up with a variety of training apps including Peloton, Aaptiv, and others.
And best of all, the least expensive Horizon option can be found on sale for around $650.00. It is one of the best inexpensive treadmills that is motorized. You can save $350 right now along with free standard shipping directly from the Horizon website.
o NordicTrack When it's time to purchase a treadmill, NordicTrack is a smart place to start. This legendary American company has been manufacturing exercise equipment since 1975.
Some of the best prices on NordicTrack treadmills come from Amazon. The NordicTrack T-series provides interactive personal training at a money-saving price without sacrificing the quality of your workout. These treadmills have up to a 12 percent incline and a ten-inch Smart HD touchscreen delivering a treadmill workout experience led by expert iFit trainers.
For even more budget-conscience fitness enthusiasts, the NordicTrack EXP 7i Treadmill is sold at an exceptional price of under $1100 at Dick's Sporting Goods Store. It has the most important features you would want in a treadmill including a 60-inch commercial tread belt, cushioned deck, one-year iFit membership, is Bluetooth compatible, and is sold with an integrated fitness tray.
Be sure to grab a Dick's Sporting Goods coupon from PromoCodesForYou for a great discount on your equipment and get the best home treadmills for the money.
Get Fit in the Comfort of Your Own Home

When you decide to ditch your gym membership for working out at home and when you want the convenience of a cardio machine at your fingertips, you don't need to spend a fortune. Finding the best deals on treadmills with high-quality features that doesn't empty your bank account is easier than you might imagine.