Back to Top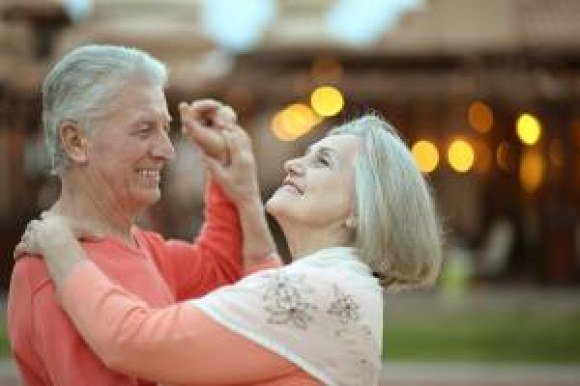 Best Exercises for People Who Want to Avoid the Gym
These nine nifty workouts prove a gym is not required for staying fit.
A study from Cosmopolitan Body discovered that both men and women are uncomfortable exercising at the gym with women are twice as embarrassed as men. But no one should let your gym anxiety prevent them from getting fit and improving their health. Besides, it turns out that some of your favorite activities done outside the health club, such as skateboarding, biking, yoga and hiking qualify as beneficial exercise.
If you hate the idea of going to the gym or fitness center, you are not alone. A survey of over 500 men and women conducted by Cosmopolitan Body found that 53% of men stated that going to the gym is off-putting because it is too busy and crowded. For 47% of women, the number one excuse was they are just too lazy to go.
No problem. These nine nifty workouts prove a gym is not required for staying fit.
1. Play Games: The pure joy of just playing as if you were a kid is great exercise. Tossing a Frisbee or hitting the dance floor counts in keeping your body fit. These are great ways to pass the time and spontaneously get your body moving.
2. Join In: Team sports such as basketball, bowling, beach volleyball (best for the younger generation) and softball provide a great workout and also add a social component into working up a sweat.
3. Yoga: You may not believe this ancient art is actually considered exercise, but it is! Yoga requires extreme concentration and improves balance and strength on par with an aerobic workout. In a published study, researchers revealed that, "yoga outperformed aerobic exercise…" in several areas including muscle power and flexibility.
4. Jump Rope: If you haven't used a jump rope since your playground days, you've got some catching up to do. This can become one of the most intense workouts if done properly. Double jump like Mohammad Ali or just have fun with your kids in the backyard. Either way, you'll be improving your cardiovascular health and giggle at the same time.
5. Underwater Workout: Even if you think you hate cardio, you'll likely enjoy a water workout. Head to your nearest pool for a workout that feels a lot more like fun than fitness.
6. Experience Hiking Trails: It's amazing what a little fresh air can do for your workout. Unlike the gym, you don't have to sign up with a trainer or reserve a space in a gym class when you go out to explore hiking trails. Just slip you're your sturdy shoes and enjoy the hiking trails in your town. You'll enjoy taking in the local scenery and working up a sweat.
7. Walk: Even though it doesn't seem like much, a little walk is better than nothing. So when you're pressed for time, don't discount the power of a little jaunt around the block. And if you are a dog owner, you are already walking your pup and getting a workout with your best friend. No dog? Why not walk over to your local shelter and volunteer to walk one of their pets as they wait for adoption?
8. Try an App: When going to the gym isn't an option, these days there's an app for almost any workout you can imagine.
9. Ride a Bike: You don't have to log thousands of miles to gain rewards from riding your bike. Regardless of whether you're on a fancy triathlon two-wheeler or the battered old reliable bike you bought years ago with a high-pitched bell on the handle bars, bike riding gives you a terrific workout.
From the day we took off our training wheels, we have all treasured the freedom of riding our bikes. Quite simply, it's fun! If you are adventurous enough to ride your bike to work, you are already adding a fitness activity into your day. Besides, bike riding is just plain fun!
If you have been contemplating the idea of cycling , consider Performance bicycles. Since 1982 Performance has been committed to giving cyclists the best selection of products, the best value and the best service in the category.
Performance bicycle now has over 100 stores located in 19 states and more than 10,000 related products available on line. No wonder Performance is a leading shopping destination for people who love to cycle. But before you make a purchase, enjoy the money saving Performance Bike coupons at PromoCodesforYou.com
Nashbar has an even longer history, beginning in 1973. Today Nashbar offers customers of all levels the best cycling gear at the best prices. Their passion and commitment fuels their desire to remain the low price leader in brands you know and trust. Using Nashbar coupons from PromoCodesForYou.com will deliver extra savings!
So whether you bike around your neighborhood or download a yoga app or meander along local hiking trails, there are hundreds of exercises available outside the confines of a gym.
____________________
1. http://elitedaily.com/life/stop-gymtimidation/715589/
2. http://www.ncbi.nlm.nih.gov/pubmed/20105062
3. http://www.dailymail.co.uk/femail/article-2532736/Destined-remain-fat-We-avoid-working-blighted-Gymtimidation-study-reveals.html?ITO=1490&ns_mchannel=rss&ns_campaign=1490