Back to Top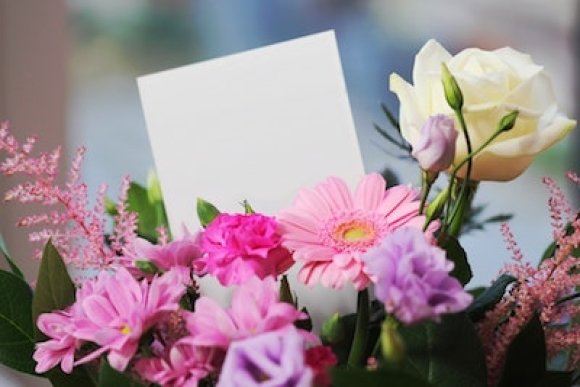 Best Flower Coupons
Fresh flowers are a perfect way to celebrate any event, but flower delivery can get expensive. Use these tips to find the best flower coupons any time of the year.
by PromoCodesForYou, on December 3rd, 2019
Fresh flowers are a great way to celebrate any occasion. In today's technology-focused world, using online floral shops makes it fast, convenient, and simple to send flowers to just about any corner of the world. So, it's no wonder that every year Americans spend $8 billion annually on cut blooms.
People have always turned to flower delivery to commemorate life's special events such as weddings, the arrival of a new baby, a job promotion, housewarming, or birthday. Fresh flowers are almost a necessity on Valentine's Day, but they are also perfect as a "just because gift" to put a smile on someone's face. And, of course, Mother's Day flowers are a tradition nationwide.
But sending flowers can get expensive fast. These tips will help you find the best flower delivery coupons to save money and still express your sentiments.
Finding the Best Flower Coupons
Some of the most valuable coupons for flower delivery require very little effort and involve no searching at all. In fact, you can make them appear in your email inbox or on your mobile device. Here's how:
• Sign-Up for Great Coupons. By subscribing to newsletters and email lists you will receive alerts on cheap flower delivery and seasonal deals. You may receive offers for a free vase or other extras to include in your order. For example, jump onto 1-800-FLOWERS.COM and sign up to receive special offers and promotions.
• Websites Offer Deep Discounts. You might be surprised by the discounts offered on the company's website. Just logon and see how much you can save.
o ProFlowers offers "Deals of the Day" for extra savings.
o They also offer their own page with electronic coupons for immediate use
o And 1-800-FLOWERS offers special flowers on sale to help you minimize your expenses without sacrificing quality

• Free Shipping Coupon Offers. If you're wanting to send flowers on a weekday, then you are in luck. On selected arrangement, ProFlowers bouquets can be delivered for free Tuesday through Friday.
• Download the App. Having flowers delivered with the use of your mobile phone not only is quick, but it can also offer exclusive savings and benefits not found anywhere else. Incentives of 15 percent discounts (or more) are commonly offered when you download the app of top-notch floral companies. With just a couple of swipes, you can schedule a flower delivery in seconds, right from your phone. Most apps allow you to search for an arrangement by price, product, and occasion.
• Social Media Mega Sales. Follow the company on social media, including Facebook, Twitter, and Instagram to make sure you never miss a money-saving offer. Floral delivery companies frequently use social media for flash sales and last-minute savings. There are also opportunities to enter sweepstakes and get free stuff.
• Rewards Programs. If you frequently send floral arrangements to friends and family, then explore loyalty programs. With the Celebration Passport from 1-800-Flowers, you get the added benefit of free shipping without a minimum order restriction. Plus, you'll have access to exclusive member-only offers for some great cost-saving opportunities.
• Flower Coupons for Military Members. The VetRewards program on 1-800-FLOWERS saves 30 percent on flowers, plants, and gifts. And some discounts are extended to family members as well.
Best Places for Deals on Flowers
• Amazon Flower Delivery Offers Savings
You use Amazon for just about everything, so why not a beautiful bouquet of flowers? Amazon flower delivery offers an assortment of stunning floral gifts, many with designer vases and containers. And just like most items on Amazon, Prime Members can get free shipping on select floral items, as well as discounts, and even next day delivery. Browse Amazon's fresh flower selection and you'll absolutely find just the right gift for your family, friend, or co-worker.
Amazon offers a pretty nice selection of floral arrangements, but for those extra special occasions, you may want something a little more personalized
• 1-800-FLOWERS. Explore the exclusive arrangements from 1-800-FLOWERS, a leader in the online flower delivery category offering superior floral options. Mixed bouquets can be elevated with stuffed animals, chocolates, and gift baskets to make the event memorable. Right now, the 1-800-Flowers website has coupon codes offer up to 40% off certain flower and gift purchases. And you can make delivery of these extraordinary arrangements more affordable with coupons from PromoCodesForYou.com.
• FTD. Synonymous with flowers, FTD is celebrating over 100 years of flower delivery. Some of the best flower coupons for Florists' Transworld Delivery are found here. These verified promotion codes can save you up to 25 percent! Use these savings to upgrade your floral selection and make a bigger impact on your flower delivery.
• ProFlowers. Shipped directly from the growers, ProFlowers offers a 7-day freshness guarantee on each and every order of beautiful blooms. From orchids to roses, the quality of ProFlowers is impressive. But they also understand the need to keep the cost down. Check out the specials on their website for outstanding sale prices. And for even more savings, some of the best coupons can be found on PromoCodesForYou.com.
Flowers Bring Smiles and Coupons Save on Delivery
Delivery of a floral arrangement leaves a lasting impression. Even the simplest bouquet of flowers can be works of art. And there is no reason to pay full price.
Finding the best flower coupons is easier than you imagine. Use these discounts to create the perfect floral arrangement without breaking the bank.