Back to Top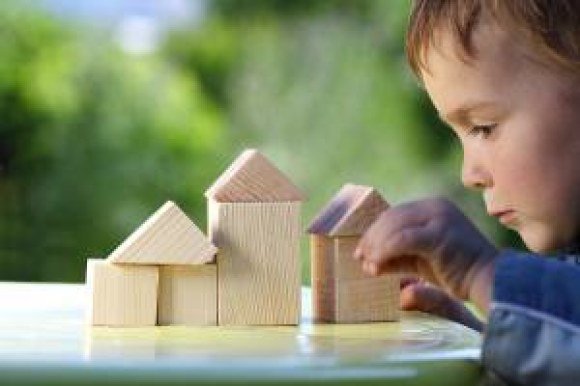 The Best Gifts For Kids: A Guide
These suggestions can help guide you to some great gifts for kids.
Whether it is a toy or board game, a book or crafts, athletic gear or educational gift, deciding on what to buy a child can be a challenging assignment. After all, you want to be the "cool" mom, dad, aunt or grandpa and deciding which gift to purchase can be quite a task.
These suggestions can help guide you to some great gifts for kids.
Toys
What kid doesn't enjoy tearing into a package and finding a toy? But identifying the latest and most-wished-for toys can get complicated since the trends are always changing. A drone, sneakers, computer game or electronic gadget that is trending this week is not as good as the video game, art project or doll launching next week. And today's Lion King is never as good as tomorrow's Frozen character products. Be a good listener and you'll learn what their friends are playing with to get some hints.
The classics are always a good bet. "Old faithfuls" such as Tonka, Barbie, Hot Wheels and building blocks make any kid smile. These timeless brands are still a favorite for today's generation since many have been updated, such as Lego's Star Wars Building Set and the fashion forward Barbie options.
Games
Speaking of classics, one of the best gifts for kids are the board games you grew up with. The enjoyment you found with Clue, Battleship, Monopoly, Sorry and even Candy Cane Lane are still popular today. Most of these games are easy to teach and simple to learn.
But if you have a tween who scoffs at board games, remember many of these masterpieces have gone digital. In fact, many kids now find out about the game in digital form and then actually go buy the physical board game.
Like the idea of a game but on a budget? No problem. A deck of cards can provide endless fun. If you want to be completely original, plan ahead and order customized playing cards. Shutterfly and other similar personalization services allow you to print up a deck of cards with a child's photo, family picture or favorite moment on the back for a one-of-a-kind gift for kids.
Apparel
It may be said that clothes are not on the top of any kid's gift list. But The Children's Place can change their mind in an instant.
The Children's Place is the leading kids clothes, toddlers clothes and baby clothes store in the United States and their fresh fashions and fun designs are a favorite for children of all ages. From playwear to swimwear to sleepwear, The Children's Place is the affordable kids clothing brand that you can trust. They even have clothes featuring your child's favorite characters! Get the most for your money with The Children's Place coupons from PromoCodesforYou.com.
Intellectual Development and Learning
Much to the relief of grandparents, there are some nifty educational gifts for kids…and again, some of the best are ones with longevity such as Scrabble, Operation and Jenga. For the younger group, Fisher Price and Leap Frog enjoy great reputations of providing interactive and entertaining educational toys such as tablets that engage kids at a young age.
Tweens are at the age where they begin to develop hobbies and life-long interests. The best educational gifts for this age group includes crafts, model kits, magic sets, advanced construction sets, science kits and sophisticated jigsaw puzzles.
Today you can buy educational toys that engage the user. From talking globes, interactive microscopes, kits to build robots, guides on safe chemistry experiments….the options are endless. By focusing and nurturing a child's interests and providing age appropriate educational gifts that encourage their curiosities, you'll be able to select the ideal gift.
Look for award winning educational toys such as the Oppenheim Award. This is the only independent consumer review of children's media and toys, this organization has become a benchmark of excellence with consumers and toy makers since 1989.
Video Systems
Some of the most popular and requested gifts for older kids are video systems and games. Xbox, Play Station and other consoles are pricey, but offer a variety of redeeming features. If you choose to purchase a gaming system as a present, focus on games that have clear benefits for a child. Buy only age appropriate games (no guns or killing for young kids) and include games that will motivate them child to get off the couch and move. There are a multitude of fun, competitive game options that promote physical activity from bowling to dancing to tennis.
The Benefits of Books
Every parent is aware that reading to your child on a regular basis and then having them read on their own is one of the most vital and essentials behaviors that can lay the foundation for academic brilliance.
By reading books to your children, you increase their listening skills and attention span, which will assists them in school. Numerous studies show reading books improves fluency and vocabulary as a child hears new terms and begins to make connections between words and meaning.
Many parental experts believe books provide the building blocks for the future and fuel a lifelong love of learning.
The benefits of wrapping up a book and giving it as a gift are endless:
• A book fosters a child's imagination and expands their understanding of the world
• Books can instill a feeling of empowerment through real life or even fictional heroes
• Books can comfort and can transport a child to a place of hope
• Kids will identify with the plot's characters
• Books make the best gifts and allow children to dream of faraway places
• Books of mystery and intrigued encourage kids to problem solve
• The power a child feels holding a book can be inspiring, but reading on a tablet is still beneficial (as long as they don't stray over to Angry Birds)
Barnes & Noble is the largest book retailer in the United States. The offer both in-store and on-line guidance to choose the perfect volume for every kid. You will save big on whatever gift you choose with our Barnes & Noble coupons and promo codes!
Deciding on the best gift for any kid is no longer a simple task. It takes thought and a bit of searching, but the reward can be tremendous for both the child and for you. There will be plenty of time to resort to purchasing gift cards, so put some time into selecting a great gift while they are still young enough to appreciate it.
_____________________
1. https://en.wikipedia.org/wiki/Oppenheim_Toy_Portfolio_Award
2. http://www.readingrockets.org/article/early-years-are-learning-years