Back to Top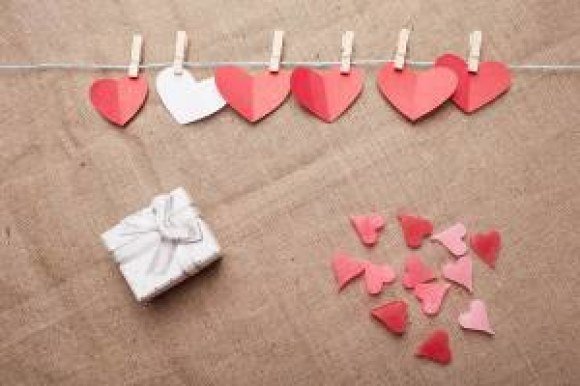 The Best Homemade Valentine's Gifts
Valentine's Day is traditionally celebrated as a day filled with love and desire. Click here are a few valentine gift ideas!
Valentine's Day is traditionally celebrated as a day filled with love and desire. Red hearts are symbols of this romantic winter day and you can't miss the displays of chocolates, cards and gifts in every store.
It has become an immensely popular annual holiday as evidenced when 2015 Valentine's Day retail spending reached a record $18.9 billion. It is clear that people of all ages aspire to express their love in form of tangible gifts for their loved ones on this special day.
It's true that men are expected to deliver a memorable gift on this day of love. But even for women, there is pressure to come up with the proper gift for their sweetheart. The gift should not be overly serious since you don't want your partner to feel suffocated in the relationship. But the present shouldn't be too casual to assure he knows you care for him more than just as a "buddy."
What's a gal to do? The most thoughtful gifts often come in the form of a homemade valentine. A homemade gift communicates, "I care about you enough to put thought and effort into creating a custom present, but you don't have to worry that I'm stalking you."
If you're stuck on how to determine which homemade gifts are appropriate, here are a few valentine gift ideas.
• Love Notes. On this special day, consider tucking a handmade card into his brown bag lunch for him to discover in the middle of the day. We guarantee it will put a smile on his face as he works away at his desk. If you have different schedules, put a heart-filled note on the refrigerator, coffee maker or bathroom mirror with a special memory or phrase, reminding him of how special he is to you.
• Feed His Soul. It may sound ordinary, but by cooking dinner and featuring his favorite dish (even if it is pizza), you will create touching homemade valentine gift for him. Cater to his wishes. Although you might love candlelight romance, he may prefer a simpler atmosphere with his favorite movie as part of the event.
• Photo + Message = Love. Your favorite photo posted on a dry-erase marker becomes an easy and romantic DIY project he will cherish. And this simple gift lasts far beyond February 14th. Personalize your message for Valentine's Day, and change it whenever your heart desires to keep your relationship fresh.
• Pre-Planned Activities. Men often experience intense pressure to plan a date night activity. By putting together a set of coupons for 7 Sensational Dates that he can choose from, you'll be helping both of you enjoy your time together. Come up with some outdoor fun, cultural performances, sporting events and romantic ideas. Then bind them together with a cover that features an image of both of you.
• Sweet Treats. If your man runs away from grandiose shows of affection, go small, but still make an impact. If he loves candy, like Reese's Pieces, find a clear jar, tie a ribbon on top and create a colorful label that says, "I love you to pieces." If he is an avid fisherman, fill the jar with Swedish Fish Gummies and a label that says, "You're quite a catch." You get the idea. A little corny, but we promise he'll love the sweetness of the gift and the thought behind it.
• Game Lover. If your man is a fan of Scrabble, Words with Friends or some other similar game, collect some letter tiles and recreate a section of the game. For example, place tiles that spell the word LOVE horizontally and mesh it with the word YOU (vertically), using the "O" as the common letter. Then frame it and you have an instant, personal touch for Valentine's Day.
Y
L O V E
U
• Coupons for Days. Valentine's Day is about showing your significant other how much you appreciate them. Often the most thoughtful, meaningful, and memorable gifts aren't the ones with the biggest price tag. They're the ones that come from the heart. A great (and thrifty) way to show your special someone how much you love them is with a love coupon book!
Instead of just one gift, it's a promise of quality time together -- whether that's helping out with the dishes or going on a romantic sunset date. To help you make a love coupon book this Valentine's Day, FTD created free printables with 30 printable coupons, plus blank coupons that can be personalized to fit your lover's hobbies and interests.
Just download the coupons, print, cut, personalize, and bind together, and you have yourself a heartfelt Valentine's Day gift!
Valentine's Day is a centuries old holiday that has developed into a national obsession for people to celebrate their love for their partner. But it is not necessary to spend a month's salary in expressing your feelings on this special day of love. Most of all, a Valentine's Day gift should come from the heart.
___________________
1. http://www.usnews.com/news/blogs/data-mine/2015/02/11/valentines-day-spending-to-approach-19-billion