Back to Top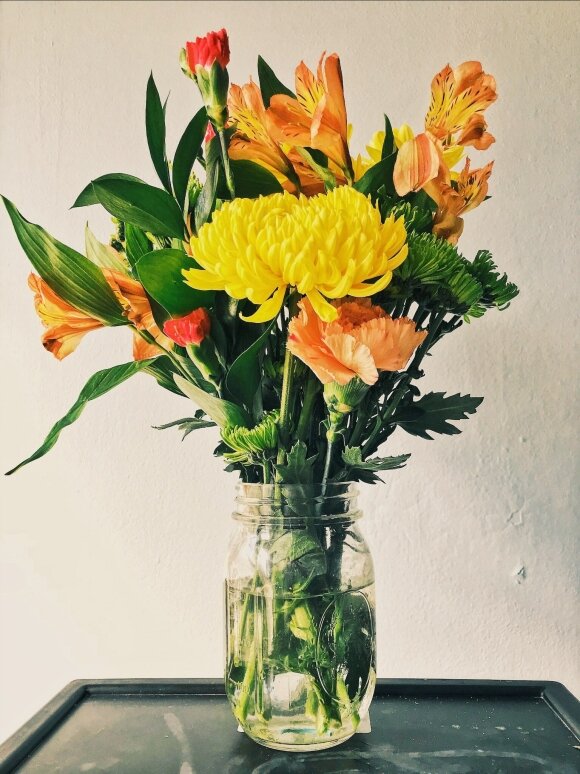 Best Online Flower Delivery
When you want to send an impressive floral arrangement from the comfort of your home, there are several online options. It's important to find a dependable company that can deliver fresh flowers to that special someone on time and with a unique touch.
by PromoCodesForYou, on January 8th, 2021
Let's face it; we are all shopping from home now more than ever before. But that doesn't mean we want our gifts to be second-rate just because we can't see them in person. That's especially true when we send flowers online. After all, no one wants a bouquet of wilted blooms arriving at the doorstep with your name on it.
So, you might wonder about the best places to get a stunning floral arrangement ordered and delivered while sitting on your couch.
Some companies are better than others in preparing and delivering an impressive floral gift that will delight your recipient.
Flowers Create Unforgettable Memories
Fresh flowers are a great way to celebrate any occasion and convey a wide range of emotions. In today's technology-focused world, using online floral shops makes it fast, and simple to send flowers to just about any corner of the world. Online flower delivery services are a convenient way to celebrate any special occasion or send a "just because" gift to let someone know you are thinking about them.
It's no wonder then, that online flower shops in the United States will generate over five billion (yes, billion with a "b") dollars just this year.
Best Flower Delivery Online
Check out this list of the best flower delivery services online. Most of them offer same-day arrival and guarantee to provide perfect blossoms every time.
And you might just be surprised that not all these recommendations are the largest and well-known companies.

• The Bougs Co.
If you want farm-fresh flowers that are sustainably harvested directly from the field, The Bougs Co. is your place to go. From flower farms to your living room table, the California-based Bougs Co. sources their stems from eco-friendly farms around the world at a very affordable price.
• They offer flower delivery same day, as well as a flower subscription program with 30 percent off regular prices (and free shipping!). You can buy from the Bougs Co. with confidence knowing they stand behind every order with their Happiness Guarantee. Be sure to check out their online Deal of the Week for super savings.
• 1-800-Flowers
Looking for a last-minute gift? 1-800-Flowers is one of the most reliable places for same-day flower delivery. This service is available every day, meaning it's never too late for a freshly crafted selection of flowers. Their website even counts down much time you have left to order to ensure your gift gets delivered on time. Mixed bouquets can be elevated with stuffed animals, chocolates, and gift baskets to make it personal and memorable.
In business for over 40 years, 1-800 -Flowers was one of the first companies to embrace online ordering beginning in 1994, and their easy-to-use mobile app demonstrates they are experts in processing online orders through multiple technology devices.
But perhaps most importantly, your satisfaction is important to this company. Every order is backed by their 100% Smile Guarantee and the promise to provide an excellent customer experience every single time.
• FTD
Another traditional flower delivery service is Florists' Transworld Delivery, better known as FTD. FTD has been a leader in the floral industry for over a century, so they clearly know what they are doing. They have a high-quality, well-established international network of local florists to make same-day delivery a snap.
When you order from FTD, your blooms are sourced from the one closest to your recipient, no matter where they live in the world. FTD delivers the personal touch of a florist in your area to create a custom floral design that will be cherished and warm the heart of someone you care about so they know they are special.
• Urban Stems
Whether you're looking for a simple rose bouquet or a beautifully arranged vase of flowers, Urban Stems has a wide selection to match just about every budget. The company also offers an exclusive, limited-edition line of stylish bouquets created by Vogue's top editors to impress your special someone.
Urban Stems wants you to enjoy flowers all year long with an affordable subscription service that costs as little as $55 per delivery so you can regularly treat yourself, or a significant other to fresh blooms. You can feel good about signing up for this service since Urban Stems will make a donation to World Central Kitchen, a non-profit organization providing meals in the wake of natural disasters for every subscription ordered. Truly a "win-win" opportunity.
• ProFlowers
When you realize that you forgot it's your anniversary or your mother-in-law's birthday, or maybe you need a bouquet to apologize for a wrongdoing, don't worry. ProFlowers offers flower delivery same-day. But they don't stop there! Proflowers also has plants, gourmet foods, and lots of other goodies.
If you are on a budget and need an inexpensive choice, ProFlowers has a section on their website dedicated to blooms under $50. Their customer service care agents are available to talk 24 hours a day, seven days a week by phone, email, or handy live support chat. Quite simply, ProFlowers has you covered as one of the best online flower delivery companies.
• Amazon
You use Amazon for just about everything, so why not a beautiful bouquet of flowers? Amazon flower delivery offers an assortment of stunning floral gifts, many with designer vases and containers. From a massive 100 assorted carnations bouquet, to premium preserved roses, you can choose from a wide variety of brands and flower arrangements to fit your needs. And just like most items on Amazon, Prime Members can get free shipping on select floral items. But beware, next day delivery may not be available on all arrangements.
• Venus et Fleur
When price is not an issue, the best luxury pick comes from Venue et Fleur. Inspired by Parisian hat boxes, these Instagram-worthy preserved roses and flowers will absolutely WOW your recipient. Each arrangement is meant to last for up to a year with minimal care.
Imagine a garden of long-lasting flowers, artfully arranged in exquisite vases and boxes of numerous shapes, sizes, and stunning colors delivered for that extra-special occasion. The good news is you don't have to imagine it. Just click and order your choice of arrangements to be delivered nationwide and to more than 50 countries.
• Teleflora
Beautiful flowers that are always hand-arranged and hand-delivered by local florists are the Teleflora difference. Some online flower companies pre-package their flowers in cardboard boxes, but Teleflora focuses on exceptional gifts directly from professional florists right in the neighborhood.
With same-day flower delivery available, this 80-year-old company makes it simple and affordable to order online from your desktop, tablet, or phone. Take a moment to check out their online flower delivery promo codes and deals and Deal of the Day bouquets for extra savings you won't want to pass up.
A Final Thought
Fresh flowers have the magical ability to instantly show you care and to brighten someone's day. Whether it's Valentine's Day, Mother's Day, an anniversary, or a sign of friendship, gifting a gorgeous bouquet sent from an online flower delivery service shows you care, even from afar.
Always fast, easy, and convenient, use these best flower delivery services online to guarantee a timely arrival and an unforgettable gift for your recipient.