Back to Top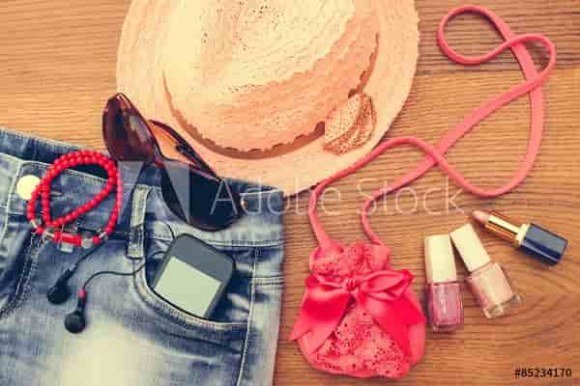 Best Places To Buy Summer Apparel
Click here for top tips and places to buy summer apparel!
Summer dressing requires a little more thought as all of a sudden the temperatures climb and everything seems to stick to our skin. We also have much more flesh on display during this season of the sizzling sun. Whatever style you choose, having a wide selection of summer wear options is essential. JCPenny and Kohl's offer a wide variety of summer designs for every age, body shape and gender to rescue us from the scorching temperatures.
To keep comfortable during the humid days of baking in sun, consider these tips:
Cool Fabrics
To stay cool on steamy days, its best seek out materials like cotton that are breathable and will not lead to embarrassing sweat stains. Sundresses made of cotton or light fabrics have fibers that are hollow in the center, allowing them to absorb perspiration and release it quickly.
[Stay comfortable in apparel that breathes using our cool Nike promo codes!]
Summer sundresses in bright and lively colors deliver cool and comfortable good looks.
JCPenny offers amazing value and quality with their extensive collection of runway-inspired women's dresses you're sure to love.
JCPenny clearly knows what they are doing in fashion and in satisfying customers. In the retail business for over 100 years, JCPenny operates more than 1,000 department stores in 49 states. This makes JCPenny one of the nation's largest apparel stores offering unparalleled style, quality and value.
Over the years, JCPenny has changed with the fashion trends to assure they stay on top of seasonal ready-to-wear styles. Customers will always discover a broad assortment of clothing, right on trend, to fit all shapes, sizes, occasions and budgets. Fashionistas searching for spring outfits will love the JCPenny coupons available on PromoCodesForYou!
Dresses
This summer, fashion is taking a cue from celebrities and runway models with a revival of the white slip dress. And you, too, can embrace the slip dress this summer as your go-to outfit for evening when you shop at JCPenny or Kohl's. It's sexy pattern, but not clingy, perfect for hot and humid nights.
Maxi dresses are also a great option for sticky days and evenings. The looser, the better. The less fabric you have actually touching your body, the cooler you will be. Believe it or not, a flowing maxi dress will keep you cooler than a pair of shorts and a tank top. This year, the top designers, such as Valentino focused on printed floral maxis in a rainbow of colors, according to Harper's Bazaar.
And pull out a shirtdress from your closet during scorching days. Light as air, this dress style is a great option for casual wear during the stifling summer months.
Pants
If dresses aren't your style, consider breezy wide-leg pants. They are tailored and classic, but boast a silhouette that turns heads. Whether high-waisted or low-slung, ankle length or cropped, this trouser trend is perfect for the office (with a cotton button-down or polo shirt) or date night (with a camisole).
Say Goodbye to Embellishments
Avoid embellishment during the warm summer days, particularly heavy embellishments like beading or anything made of metal. Embellishments weigh your clothes down so they are closer to your skin, trapping body heat. They're also just another layer between your skin and the next cooling breeze.
Suits
Summer is just too hot for business suits. But what do you do when you are required to look professional for client meetings? Consider a khaki or white blazer that is lightweight and neutral to look sharp and stay cool.
Remember to focus on light colors so you don't broil. Dark colors absorb light and make you that much hotter while light colors reflect light and help keep you cool.
Kohl's offers great clothing and summer outfits you'll love, both in store and on-line. Right now you can save on your next Kohl's purchase when you use these special Kohl's coupons from PromoCodesForYou!
Shoes
Traditionally, wedges are the "go to" shoes in the fiery heat of July and August. The 2016 summer trend changes with very flat flats, now popular once again. Shoe designers have more combinations of flats or low-heels for comfort and relief from the heat this year than ever before.
Create Shade
Bring shade with you wherever you go by wearing a wide-brimmed hat or by carrying a lightweight scarf in your bag. Drape the scarf over your shoulders or head whenever you feel like you are getting a bit too much sun. It's so lightweight that you'll barely feel it and you'll appreciate skipping the sunburn.
Maintain Your Style
Temperatures are rising, but your style doesn't need to plummet. There are very few merchants who can provide a wide variety of summertime apparel. JCPenny and Kohl's are leading on-line and brick and mortar retailers that offer a multitude of options to dress for comfortable and fashionable summer season.
_____________________
1. http://www.harpersbazaar.com/fashion/trends/g6991/new-spring-dresses-0416/?slide=3