Back to Top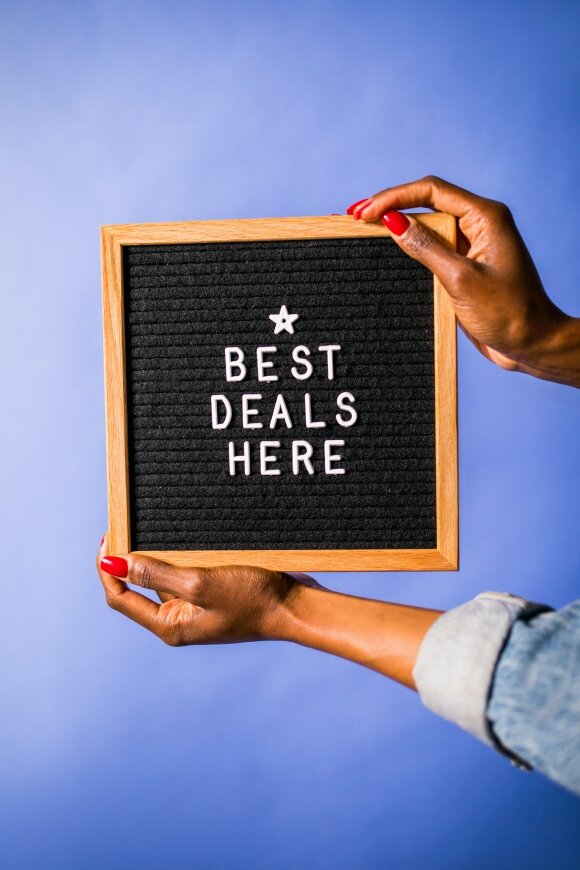 Best Rewards Programs
Check out these best reward programs that offer freebies, coupons, amenities, discounts, and other perks. And most of all, they can save you money when you dine, shop, travel, and more.
by PromoCodesForYou, on April 26th, 2021
If you are a member of a rewards program, you have a lot of company! A staggering 80 percent of American adults belong to some type of loyalty program.
It probably does not come as a surprise that the most popular programs are related to groceries, dining, drugstores, and apparel, since these businesses attract repeat and constant visits. By don't overlook travel and luxury companies for perks as well!
The Best Loyalty Plans
Loyalty clubs have a lot to offer by offering freebies, coupons, discounts, and other advantages. But not all are created equal.
Take a minute to review this list of some of the best rewards programs for you to join this year.
Reward Programs You'll Want to Join

Best Rewards Programs for Food
Since we all have to eat, and most of us go out to dine, take-out, or use delivery services, you might as well get rewarded for your business. Most restaurants will give you something special just for taking two minutes to sign up for their loyalty program.
Domino's If you're a pizza lover, you definitely want to consider enrolling in Domino's program. This chain's $5.99 menu gets even cheaper when you earn points that lead to free pizza.
The Domino's Piece of the Pie Rewards is a pretty simple plan. Each participant can earn 10 points for every order of $10 or more and receive a free medium pizza after you earn 60 points. You can earn no matter how you order (phone, in-person, online, app). You can even place your menu item request through Alexa or Google Home and thanks to the latest technology, you can now Tweet what you want to be delivered. Best of all, you'll have easy access to promotions and offers just for members.
Starbucks The world's most well-known "coffee shop" uses stars for their loyal members. As you earn Starbuck Stars, you can redeem them for free food, drinks, and more. Members can also look forward to a birthday treat plus free coffee and tea refills. And if you can't wait to earn your stars, you can get them faster by entering Starbucks' challenges and games.
Benihana Rewards programs are not just for fast-food or huge chains. Family-friendly Benihana where a dining experience becomes entertainment, offers their Chef's Table Reward Program. Become a member and discover exclusive offers and a complimentary Benihana Birthday Certificate to celebrate your special day.
Best Total Rewards Programs for Groceries
Grocery and food prices seem to increase every year and even a quick trip to the grocery store can be pricey.
Fortunately, you can save money at your local store with loyalty programs.
Albertson's Join "Just for U" at no charge and you will not only benefit from savings on food, but on gasoline as well!
Ralph's As part of the Kroger brands, Ralph's makes signing up for their rewards program super easy. Just fill out the form on Kroger's website to create a digital account. You don't even have to visit the store! Once you have that taken care of, you'll be able to open special digital coupons and use them at checkout.
Whole Foods Acquired by Amazon in 2017, Whole Foods Market offers attractive grocery discounts only for members of the Amazon Prime loyalty program. Download the grocery mobile pass and get exclusive prime deals online or in-store.
Just about every food business has special opportunities for their reward members to save, so whether you shop at Wegman's, Target, or your local H.E.B., always take advantage of member-only savings.
Best Airline Loyalty Programs
The best airline rewards programs help you to earn miles for your travel needs. When you fly your favorite airline, you can earn miles (or points) simply by joining a carrier's loyalty program. You can earn even more when you purchase your ticket with the airline's co-branded credit card.
Although terms and conditions can change, especially as travel starts to increase again, here are some of the best rewards programs to consider:
Alaska Airlines Unlike most airline loyalty programs, members of the airline's rewards program earn rewards based on the miles physically flown, rather than the amount paid for the flight.
And it's not just Alaska's flights. Travelers who sign-up can also earn points flying on Alaska Airlines airline partners. If you are a frequent flyer and become an elite member, the benefits become even more attractive:
Two checked bags for you and companions on the same reservation
Priority boarding
Complimentary upgrades when available
Preferred seating and dedicated customer service phone lines
JetBlue Airways Known for affordable fares, JetBlue has even better deals with its TrueBlue frequent flyer program. JetBlue flies to the Caribbean, Central America, and South America, so you're not only limited to domestic travel. There are no blackout dates, and your points will never expire. Best of all, you are allowed to earn and share points with friends and family with Points Pooling. Take a few moments to book directly on their website and you will receive bonus points as well as baggage allowance.
Southwest Airlines The best thing about Southwest Rapid Rewards is the ability to earn a Companion Pass. This exceptional benefit allows you to a "buy one, get one free" ticket, although it may take a while to earn enough points to get this sweet deal. As a Rapid Rewards member, you will also get to check two bags for free. There are no blackout dates and no change or cancellation fees.
Best Rewards Programs for Hotels
Once you arrive at your destination, you can continue to be treated like a VIP with special reward programs.
If you are someone who joins a resort and hotel loyalty program, you should expect to receive special amenities such as free Wi-Fi, late check out, and bar credits. The good news is that the top hotel rewards programs go much further. You can quickly earn free nights, unrestricted use of the fitness center, spa discounts, and other privileges. But always read the fine print since many programs have points that expire sooner than you may think.
Marriott Bonvoy program is often considered to be one of the best loyalty rewards programs for both business and leisure travelers. You can earn points when you stay with one of their 30 affiliated brands, including The Ritz-Carlton Hotels & Resorts, Courtyard by Marriott, Westin Hotels & Resorts, and more.
In addition to hotel stays and room upgrades, you can redeem Marriott points for retail gift cards, rental cars, and unique experiences. Marriott Bonvoy points can often be used to pay for TSA Precheck applications and airport lounge access.
Wyndham Rewards considered to be the best reward program for global hotels has 9,000 properties in over 80 countries. There are member-only promotions and exclusive offers that include an additional ten percent off their best rates.
Plus, reward participants can earn points not just by staying at the hotel, but also through purchases made through Wyndham Rewards Online Shopping.
Best Rewards Programs: Retail Stores
All these opportunities to join the best loyalty programs for travel and food are fine, but most of us are also interested in saving money on the stuff we use every day, such as clothing. Check out these stellar ways to earn incentives:
Old Navy Did you know that Old Navy is part of the Gap, Banana Republic, and Athleta apparel group? You can earn points when you buy any item from any of these brands in their family.
It's free to join! Your wins will accumulate whether you shop in-store or online. Best of all, there are special deals for a 25 percent discount off the regular online prices, not to mention sneak peeks at new arrivals.
Kohl's When you want to find everything you need in one place, department stores are your best bet. Share your contact information with Kohl's and you will earn five percent Kohl's Rewards on every purchase, every day (that's $5 for every $100 spent).
Members get an additional $10 Kohl's Cash for each time they buy $50 worth of merchandise during specific time periods. Look forward to a special birthday gift and more great savings all throughout the year.
Before you check out of your cart, stop at PromoCodesforYou.com to find the best Kohl's promotion codes.
New Balance Athleisure is everywhere. You can easily become part of this popular fashion style from headbands to apparel and shoes and everything in between with great perks when you join NB Rewards. Becoming a member is free and you will receive instant information about fun offers just for you.
New Balance has one of the best online rewards programs with great opportunities to save:
Free standard shipping and discounted expedited 2-day shipping when you need something sooner
$5 off for every $100 spent
A $20 Birthday Gift when your special day rolls around
Grab a verified New Balance coupon code to get even more discounts at PromoCodesForYou.com.
Save Every Time You Shop
These days, it seems like every business has a customer rewards program. From fast-food restaurants to travel businesses, store and corporate rewards programs are more and more popular.
Save every penny you can with these best reward programs. We wish you an enjoyable— and rewarding— shopping trip.