Back to Top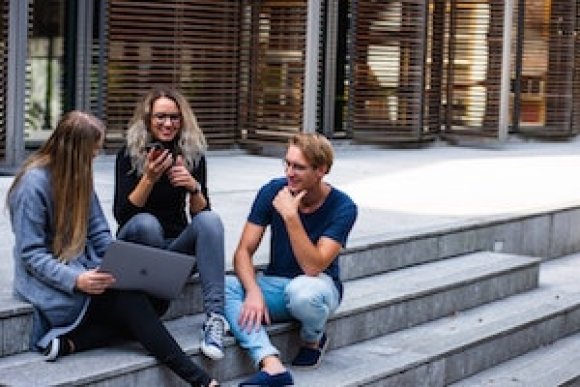 Best Student Discounts
Going back-to-school is a big expense for families and students of all ages. But there are simple ways to eliminate the stress. Here are some of the best student discounts, coupons, and promotional codes to help you save money.
by PromoCodesForYou, on August 21st, 2019
You may be just about to start the new school year, or perhaps you are already settling into the routine of an early morning alarm calling you to class. It's that time of year again where summer begins to fade, and the routine of a new school year is underway.

Whether you are a parent of school age kids, or a student responsible for your own expenses, budgeting is essential when it comes to managing the costs of education.

But saving money doesn't have to be all doom and gloom! One of the best ways to have some fun while sticking to a budget is to take advantage of the best student discounts in 2019.

Everyone is Doing It: Student Discounts are Awesome
Millions across the country use unique student discounts to save hard-earned dollars.
· Over 65 percent of "Generation Z" (13-22 year old) say they want real value for their money, with discounts and coupons

· And, over 53 percent of people between the ages of 18 to 29 stated that discounts and coupons were a very important feature in their overall digital purchasing decision[2]

So, let's get started! Here are some of the best student discounts you can find, regardless of where you are in the school year calendar.

Best Fashion Student Discounts
Look around and you'll find that athleisure clothing is more popular than ever, especially on campus. This casual look is more than just a trend. This style, formerly referred to as "gym clothes" has become a lifestyle, not just a fad.

Contemporary sweatpants, sweaters, and footwear reflect the more flexible dress codes that are favorites of kids of all ages. No wonder the largest growth in apparel and shoe sales is driven primarily by growth in sales of activewear and athletic footwear.

But athleisure can be costly. Fear not! Some of the best online student discounts are available in this fashion forward category with superior savings:

· Nike. This mega merchant is the world's largest supplier of athletic apparel, shoes, and more with over 30 billion US dollars in global revenue. Nike student discounts deliver 10 percent savings. And find additional savings with amazing Nike coupons at PromoCodesForYou.com. It doesn't get much better than this!

· New Balance. Also offering a 10 percent savings to young scholars, New Balance is the perfect blend of function and fashion. Browse additional New Balance promo codes here for extra savings.

· Adidas. The deals are even sweeter for students at Adidas. With a valid ID, enjoy a 15 percent reduction on orders plus free shipping (everyone loves free shipping). The discount can even be applied to the complete product line from celebrity fashion designer Stella McCartney. Trendy jackets and t-shirts for both gals and guys are now affordable. It's simply one of the best websites for student discounts.

· Toms. It's a win-win-win at this charitable merchant. Support a company that helps people in need, save money and have cool new kicks for campus, all at the same time. Students can save 10% and feel good that Toms matches every pair of shoes purchased with a new pair of shoes for a child in need.

· J. Crew. Meghan Markle has always loved the budget-friendly label, J.Crew, even before she was the Duchess of Sussex. Now you can buy the same look at a price cut of 15 percent.

· Forever 21. This fashion forward retailer gives a 15 percent discount on your order, and as an added bonus, the discount also works on sale items for mega savings! Plus, this offer is available all year long to help refresh your wardrobe and keep you on trend throughout the semester.

· Calvin Klein. When you want to up your game and impress your professors or catch the eye of your secret crush, take advantage of one of the best college student discounts from this leader in fashion. The offer of 10 percent off your order will make you the envy of all.

The Best Student Discounts for Food (Because You Gotta Eat)
Regardless if you live on campus and have a meal plan, or you're a middle school student that endures long hours in class, every kid needs to refuel with food and snacks.

There are countless ways to save when your stomach is growling, and your funds are low. Fast food chains and restaurants of all types offer rewards programs and discounts for their young customers.

· Buffalo Wild Wings. When your favorite team is out of town and you want to be with others to watch the game and cheer them on, head over to this popular gathering hole. You'll get a front-row seat to munch on your choice of 21 mouth-watering signature sauces and seasonings on the best wings around. Select locations offer a free shareable meal with every $5 minimum purchase.

· Pizza Hut and Dominos. Pizza and students have always been a perfect match. Students can take a break and feed themselves until they're stuffed with a 20 percent discount when they dine in at any Pizza Hut restaurant. If Dominos is your preference, then take advantage of their 35 percent savings offer. This, and many other special offers are available through Unidays, one of the best websites for student discounts.

· Jamba Juice – In today's internet age, daily meals often end up on social media. Jamba Juice offers Instagram-worthy smoothies filled with the freshest ingredients. But eating healthy can get expensive, so be sure to up for the Jamba Juice Insider Rewards to save before you post.

· Waffle House. It's not just fast food where special offers are available. Students can also sit down to dine and save 10 percent by showing your server your college student ID at many participating Waffle House locations.

The Best Student Discounts and Tech Deals
· Dell. Student exclusive deals provide whopping discounts on laptops, desktops, PCs, and more. But the benefits don't stop there. Buying through "Dell University" has a Price Match Guarantee, special financing, the ability to earn six percent in rewards, free expedited delivery, and access to exclusive offers all year long.

· Apple. Believe it or not, there are significant savings for students on just about every Apple product. It's called Apple Education Pricing and makes back-to-school shopping a little easier on the wallet.

· Hewlett Packard. If a personal computer is what you need for school, some of the best student discounts for kids from kindergarten to college are available from HP on their bundles.

· Best Buy. If you're not sure what the best tech device fits your classroom needs, stop in and check out Best Buy student discounts and get assistance. You find some of the best student discounts on laptops at this friendly big box store.

· Norton Protection. Protect your electronic devices with unparalleled dependability from Norton. The software minimizes cyber-attacks, malware, and hackers. Use special promotional codes to keep this extra security affordable.

The Best Student Discounts on Cell Phone Plans
Cell phones are a must-have for kids in school in all grades. But cell phone plans aren't cheap. Check out these price saving options.

· Sprint. As a student, you'll get extra savings and special offers simply by submitting your email on Sprint Works Program.

· AT&T. By showing your student identification card, you can become eligible for the AT&T Signature Program for some great student discounts.

The Best Student Discounts for Entertainment
You can't be cramming for exams all the time. But too often, money doesn't go far enough to provide entertainment. Here are some stellar ways to find inexpensive things to do in your free time.

· Amazon Prime Student. As a Prime Student member, you'll receive some awesome perks with a six month trial from the leader in online shopping. The Amazon student discount program has free two-day shipping, unlimited streaming of Prime movies and TV shows, deep discounts on video games, exclusive deals, and more provides a cheap way to get all the stuff you need (and want) and provide some much-needed diversions to hours in the library.

· Spotify & Hulu Discount. These two have joined together to make student life a little more enjoyable. Not only do you get to listen to millions of songs on Spotify, but you also get Hulu's enormous library of television shows and movies for one low student discount. Plus, now Showtime is part of this spectacular deal.

· Batter Up! When you want to get out and enjoy America's favorite pastime, contact your local team. Discounts vary by city, but most baseball teams offer student specials, including the Chicago Cubs, San Diego Padres, New York Yankees, just to name a few.

The Best Student Discounts for Travel
When its time get away and take a break from the studies and books, don't overlook these fabulous deals just for students.

· CheapoAir. No matter where your travels take you, Cheapoair offers flights to the hippest spots so you can spend your money on other fun experiences. For extra savings, logon to PromoCodesForYou.com.

· Amtrak. Going home for the holidays? Take the train and enjoy extra fare reductions whether you traveling to the east, Midwest, or up the California coastline. Just type in the word "student" into the search bar at the top of the Amtrak website.

· Eurail. Lucky enough to be on a journey to explore Europe? Before you go, order a Eurail Youth Pass, which gives you over a 20 percent markdown on travel. Whether you're a student, a backpacker, or just want to see as much of Europe as possible, a Eurail Youth Pass a great and inexpensive way to get around.

· Greyhound Bus. For over 100 years, the Greyhound iconic brand has been synonymous with affordable long-distance travel. It's still a great option for getting from city to city, all the way across the country. Check their website for student discounts of ten percent off your trip.

· Budget. When it's time to move in (or out) of that dorm, sorority house, or shared apartment, check with Budget Truck Rental. You'll get as much as 20 percent off local moves and 15 percent off one-way moves, any day of the week.

It's Easier Thank You Think to Get Student Discounts
Being a student means your budget is often tight, but there are plenty of companies that understand the struggle and offer student discounts.

Everywhere you look, there are opportunities to save money. By using these tips for the best student discounts, you will reduce at least some of the financial concerns that every kid in every family face during those years of youth and education.