Back to Top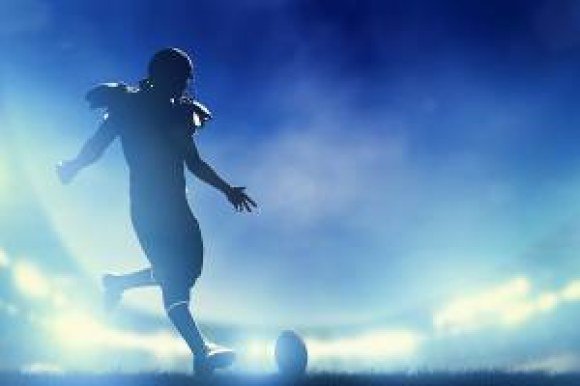 Best Super Bowl Halftime Performances
Click here for mixed reactions to the halftime entertainment lineup
Of course we Americans watch the Superbowl for the game, but let's admit it. The halftime show and the commercials are pretty awesome too. There's even more buzz this year around the game's halftime line up. There's a rumor going around that Coldplay and Beyonce may be welcoming Bruno Mars to the stage too. This isn't Bruno Mars' first appearance at the bowl. He was on stage in 2014 too. The Superbowl halftime show is only 12 minutes long but it can cement a career or turn out to be a royal embarrassment. This year, it seems folks are having some mixed reactions to the halftime entertainment lineup.
Chris Martin, front man for Coldplay, told Billboard, "I loved the whole concept of trying to present your entire musical life in 12-and-a-half minutes," Martin said. "It's a great challenge…We've possibly got 11 good minutes. So we have some special guests and they'll cover the rest." NFL fans, however, were not as enthusiastic. An informal Twitter poll by @kenscudder in December asked "Who would be a better #SB50 halftime act than Coldplay," and 36% said "Silence". Many used the hashtag #snoozefest to characterize the NFL's choice of Coldplay. Beyonce is also getting some flak for culture appropriation by wearing traditional Indian garb and using Indian religious motifs. It's hard to say how the halftime show will be received, given that Beyonce's participation was intended to bolster interest, not stir controversy. Hopefully there won't be any wardrobe malfunctions this year. "Nipplegate" still haunts Justin Timberlake and Janet Jackson and it's been 12 years.
Another high stakes, high visibility element of the broadcast is the commercials. Companies wager millions of dollars to craft witty, memorable commercials that will spur you to buy. One thing is for sure this year. You'll see some star power in the ads. Christopher Walken, Arnold Schwarzenegger, Harvey Keitel, Liam Neeson, Seth Rogen, Amy Schumer, Jeff Goldblum are just some of the stars that will be in the various ads you'll see this year. You can preview many of these ads already on adweek.com. What happens when Superbowl commercials flop? You've lost about $3 million for a 30 second spot. Many of the ads that were consistently listed as "failures" had one thing in common. The products or services they pushed weren't necessarily relevant to diehard football fans, things like luxury countertops, art films and cleaners, for example. In fact, there are studies that show that 50% of the viewers tune in just to watch the ads. The Superbowl definitely can bring visibility to a brand. Hopefully, it's good visibility.
There are many ways to enjoy the Superbowl, whether you are a diehard football fan, watching for the witty ads or looking forward to the halftime show. We can connect you to awesome discount codes to help you host your Superbowl party. Shop online with our promo codes and save! The Superbowl is the must-watch American sporting event, so make your experience memorable, whether you're in the stadium or watching at home. Regardless of what team your rooting for, you're always a winner when you save with our promo codes.
_________________
1. http://www.billboard.com/articles/news/super-bowl/6859537/bruno-mars-coldplay-beyonce-super-bowl-50-halftime-show
2. http://www.starpulse.com/news/index.php/2015/12/06/super-bowl-50-coldplay-gets-cold-shoul
3. http://www.forbes.com/sites/onmarketing/2014/01/29/yes-a-super-bowl-ad-really-is-worth-4-million/#5ad884dd4d82