Back to Top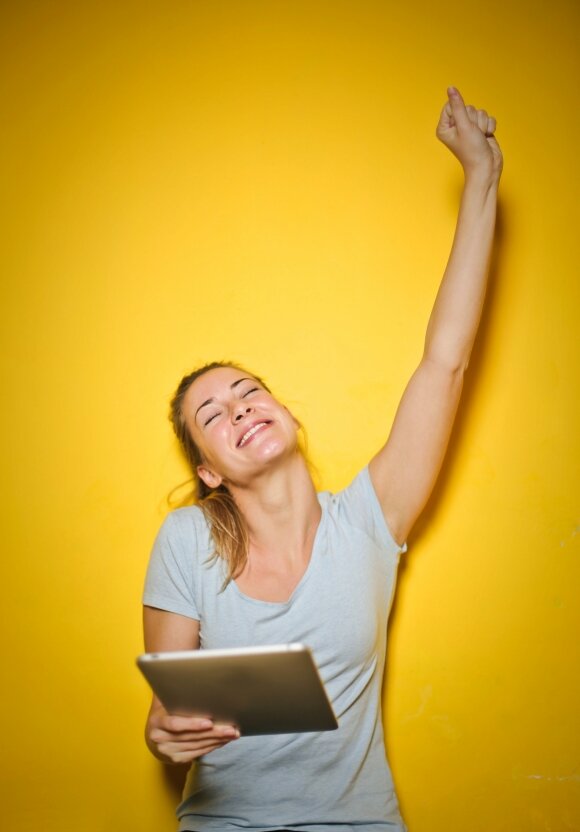 Best Tablet Deals
If you have been craving your first tablet or want to upgrade from your current model, there is no need to overspend. Whether you prefer an Apple device or an Android, there are great discounts available all year long. Check out these best tablet.
by PromoCodesForYou, on May 4th, 2021
Tablets are the technology device that you never knew you needed, but once you have one, you realize how much you wanted it.
Initially created and released by Apple in 2010, the iPad was the first touch screen tablet available to consumers. Today, total revenue from the sale of tablets in the U.S. is forecasted to reach over $16 billion in 2024. Clearly, Americans have a hunger and a need for this electronic gadget.
If you have been craving your first tablet or want to upgrade from your current model, there is no need to overspend. Check out these best tablet deals right now.
Which is the Best Tablet to Buy?
One of the first decisions you have to make is which operating system you prefer. Products from Apple still reign as king of the category. Apple has captured almost 30 percent of the category worldwide.
Apple's family of iPads offers something for everyone, whether you're a casual user or multitasker. They offer the power of a computer with the portability of a tablet.
The current Apple lineup includes:

• 10.2-inch iPad
• the 7.9-inch iPad mini
• the lightweight 10.9-inch iPad Air
• the powerful 11-inch and 12.9-inch iPad Pro
Many retailers are known to offer discounts on Apple's pricey tablets to help ease the strain off your wallet. The good news is that sale prices no longer appear just during the holidays.
However, remember these savings are often temporary and when you find a discount on the Apple tablet you have been yearning for, it's smart to grab it quickly. Check out these best tablet deals today before they disappear.
Best Deals on Apple Tablets
To save money on all Apple tablets, start your search on Amazon. Their tablet deals are usually the best around. And Amazon Prime Members get free, fast delivery as well.
But don't overlook buying directly from Apple on their website. This is often where you'll find the best Apple tablet deals. College students and teachers (including homeschool teachers) can buy a new iPad and enjoy exclusive discounts with Apple's Education Pricing. With this unique offer, these multi-functional devices start as low as $309.
The generous Apple Trade-In program will also save you money. By trading in your old device, you'll receive instant credit toward the purchase of a new Apple product.
Best Android Tablet Deals
And although Apple rules the roost, Android tablets are worth a serious look. There are good Android options with the Samsung brand leading the charge. Data shows that Samsung ships over 15 million tablets worldwide every year.
• Samsung Some of the best Samsung tablet deals are available directly from their company website. The newest versions, the Samsung Galaxy Tab S7 and S7+, are the first 5G-enabled tablets in the US. These models have an edge-to-edge screen and long battery life. You can save up to $500 with a trade-in, making this an affordable option. Before you check out, find the best coupon codes on Samsung products from PromoCodesForYou.com.
• Microsoft The ultra-light Microsoft Surface tablets are growing more and more popular. The Pro 7 model offers touchscreen technology, kickstand, all-day battery, and HD cameras.
When you purchase this versatile device on the Microsoft website and bundle it with accessories, you can save up to $450. But even if you just yearn for the Pro 7 alone, you can enjoy a discount of over $200 with a great tablet deal at Best Buy.
• Amazon Fire The group of Amazon Fire Tablets continues to expand. There are specific options designed just for kids. It is the tablet to choose for ultimate entertainment options, it's travel-friendly, but it can also buy? match the functionality of other tablets.
Of course, it makes sense that the best deals on the Amazon Fire Tablets would be on Amazon. This mega-retailer offers extra discounts when you trade in your old models.
But don't pass by significant savings at places like home shopping channels (QVC and HSN). These on-air retailers offer discounts, payment plans, and often free shipping.
What is the Best Cheapest Tablet to Buy?
If your primary concern is budget, have no fear. It is absolutely possible to invest in a new tablet without putting a strain on your wallet.
As retailers anticipate new releases later this year, there are attractive discounts on existing models. Many merchants are currently slashing prices on iPads, Galaxy, and Surface tablets which translates into steep discounts if you are a frugal shopper.
Here are some of the best inexpensive tablet purchases available right now:
• Apple iPad 10.2-inch One of the latest entry-level iPads is now on sale for its lowest price on Amazon. It features super-fast performance. Plus, it's an Apple product. No need to say anything more.
Microsoft Surface Pro X And speaking of Amazon deals, you'll save over $200 on this Surface tablet model, rated as one of the best tablets to buy. The base model Surface Pro X packs a 13-inch touchscreen, lightning-fast processor, and 8GB. With both Wi-Fi and LTE support, the Surface Pro X ensures you're always connected.
Samsung Galaxy Tab S6 Lite One of the best Android tablets, this Samsung model delivers solid performance, a sleek and slim design, and includes a stylus pen. It features a 10.4-inch display with 4GB of RAM and 64GB of expandable storage. Most impressive is its 13 hours of battery life and it is available in multiple colors to fit your lifestyle. At a significant savings of over $50 at Walmart, it is one of the best tablet deals online.
A Final Word
Tablets are great for movies, music, games, and all types of entertainment. But it doesn't stop there.
They are perfect for travel and simple to navigate. Tablets are a lot easier to use and more productive than a smartphone because of the bigger screen.
And perhaps best of all, tablets are more affordable than ever. There are great discounts available all year long when you know where to find the best tablet deals.