Back to Top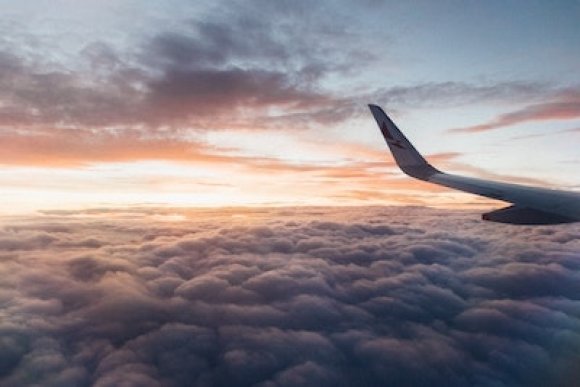 Best Travel Deals
Whether you're planning an overseas vacation, family adventure, a business trip, or a weekend getaway, there are simple ways to save money without sacrificing enjoyment or comfort. Use these tips for the best travel deals for your next trip.
by PromoCodesForYou, on December 2nd, 2019
If you were one of the many people who spent 932.7 billion dollars on travel in the United States last year, you're probably wondering if you got the best travel deal for your money.
Today, thanks to breakthroughs in technology, potential vacationers can easily compare and book their own flight, hotels, car rentals, and even adventures online. It is no longer necessary to visit a local travel agent or rely solely on word-of-mouth recommendations to determine a fun-filled itinerary.
But all the options on the world wide web can be overwhelming. It's often difficult to determine if the best deal is to fly, or drive, or enjoy a leisurely train ride to your destination.
And choosing accommodations can cause confusion as well since there are endless possibilities beyond the standard hotel room. You can stay in a trendy city apartment, a luxury beach resort, or a cozy B&B in the countryside.
Regardless of your preferences, everyone wants to get the most from their hard-earned dollars.
When you want (or need) to save money on your journey, then read on! With this list of the best travel deals in 2019, you'll be able to enjoy your trip for less.
Best Travel Deal Sites
A travel website can be the most valuable tool in creating your ultimate getaway, whether you're planning an overseas vacation, a business trip, or a weekend adventure. The best travel sites make it easy to compare a variety of features, whether you are searching for specific amenities, locating a particular model of car, or making sure a plane ticket covers baggage fees.
That's where metasearch travel sites come in.
Often referred to as OTAs (online travel agencies), these websites work like robotic travel agents. Instead of going to the dozens of airline and hotel websites on your own, they can route and deliver the results to you with a single click.
Here are some of the best websites for travel deals to get you packing.
Best Flight Deals
• Google. The most recognized search engine in the world offers a simple way to compare airfares. Simply to go to Google and type your departure and destination airports into the main search field, like "LAX to JFK." In just seconds, you'll be a looking at a list of airlines and corresponding fares for the route, customizable according to date. Then you can decide on the best options to fit your price range.
• CheapOair. Budget travelers who want to explore the globe at a discount recognize that CheapOair can save big on airfare. They specialize in cheap flights that can be book online, on their mobile app, by phone, or live chat. Plus, they offer 24/7 live assistance to find discount flight tickets on over 600 airlines. Before checking out, use these additional special coupon codes for mega savings.

Best Hotel Deals
• Hotels.com is an online travel agency that focuses on helping people find and book reservations at hotels, condos, bed and breakfasts, and more. They offer some of the best travel deals, but you can save even more with discount codes from PromoCodesForYou.com.
• Trivago likely has commercials running in your area just about every day. Focusing on lodging, this is a search and price comparison site. Trivago works with many different websites to compare and display different offers. It covers more than 2.5 million types of accommodations across approximately 190 countries allowing you to see countless alternatives for your trip.
• Booking.com offers an enormous selection of incredible places to stay for business or leisure. They promise to price match so that you always know you are getting a great deal.
• The Ultimate Indulgence. Even the most luxurious hotels don't like having empty rooms. Check out Secret Escapes and you may be able to save up to 70 percent on the most deluxe properties. It's like an incredible sale on high-end hotels and vacations in locations you've only imagined you could visit.
Best All-Inclusive Travel Deals
One of the best ways to enjoy significant savings on your trip is to purchase a bundled package that includes rooms, transportation, and even an excursion or two. And with an online travel site, vacation packages can be created to fit any budget.
• Kayak scans the web to find your best options on flights, hotels and rental cars to identify the ideal option that's right for your trip. Kayak is under the umbrella of Booking Holdings which also includes Booking.com and Priceline.
• Hotwire makes searching for and creating packages super easy. Just plug in your destination, pick any combination of flights, hotels or car rentals and a complete list of cheap vacations will appear. By booking this way, you will spend less and have more money in your pocket for adventures when you arrive.
• Expedia. Of course, you know that Expedia his one of the premiere and top-of-the-line travel websites. They offer a section called "Bundle Deals" which combines hotel/flight/car rental, to put together the best travel package deals. Perhaps the most exciting feature is the "Add-On Advantage" program making it possible to tailor your travel exactly as you wish. It's personalization at your fingertips!
• Priceline, another leader in online travel deals, is well-known for their "name your own price," tool which differentiates this travel website from others. This feature allows you to choose a specific cost, location, and rating for your travel preferences. If you find lower pricing online for the same itinerary, Priceline will refund 100 percent of the difference.
Best Cruise Deals
• CruiseDirect. Since 2001 CruiseDirect.com has been dedicated to providing customers with the optimum cruise vacations. They are a "cruise finder and booking website" committed to supplying options to fit the exact type of cruise you want. Every one of their deals is backed by a price guarantee. You won't find these prices on other cruise booking sites.
• CruiseWatch. This metasearcher for cruises uses state-of-the-art technology to identify the best cruise deals. CruiseWatch.com believes the can save you up to a whopping 71 percent by booking a cruise at exactly the right time for maximum savings.
Membership Matters for the Best Travel Deals
Some of the best travels deals right now are available to members of organizations that have negotiated extra discounts.
• AAA (American Automobile Association). "Triple A" offers travel deals throughout the year, so no matter when you choose to take your trip, you're sure to find discounts for family vacations, cruises, and weekend getaways. As part of the AAA family, you will receive exclusive rates at just about every type of accommodation nationwide. They also offer their members a team of experienced travel agents to help develop your ideal itinerary.
• AARP. If you are of a certain age and join AARP, you can take advantage of deep discounts on vehicle rentals, vacation packages, tours, and ocean voyages. As an added bonus, AARP partners with Expedia to offer members-only discounts and pay no booking fees on flights.
• Military Members. There is truly no way to repay those who serve our country. Fortunately, our brave men and women (and their families) can use American Forces Travel. Working with Priceline, this is a new, full-service travel booking site, provides hotel discounts up to 60 percent. AFT can also provide significant savings on flights, car rentals, and cruise deals. And it's not just for active military. Guard or Reserve, retired military, or an eligible family member can take advantage of this program with a price matching guarantee.
Best Last-Minute Travel Deals
When you want to throw caution to the wind and getaway, there are plenty of websites and apps out there to help. These sites can help you find great last-minute travel deals.
• Alerts for Spur of the Moment Travel Deals. Airfarewatchdog lets you save on last-minute travel. Just set-up alerts and you will be notified when last-minute airfare deals become available. Plus, if you are a social media user (and who isn't these days), Airfarewatchdog offers daily tips on amazing airfare deals on their sites.
• Best Last-Minute Travel Bundles. Yes, there really is a website called lastminutetravel.com and it does exactly what its name implies. Check out this innovative option when you don't have a whole lot of time to find a place to stay or a way to travel to your destination.
• Last Minute Hotel Deals. Make your dream come true by logging on to hoteltonight.com or download their app to spend less time planning and more time traveling on the spur of the moment, without having to compromise your accommodations.
• Technology Delivers Great Travel Deals. Tech-savvy shoppers should check Facebook and Twitter for last-minute cruise bargains. Just about every company posts their latest promotional offers on social media. And signup for those "e-newsletters" to discover special offers. Sites like LivingSocial (part of the Groupon Company) also have travel sections for last-minute getaway deals. And you can save even more with deep discounted coupons from PromoCodesForYou.com.
For more information on the best apps for travel deals, check out this comprehensive article on Travel & Leisure magazine, an outstanding resource for travel destinations across the world.
The Best Deals So You Can Travel More and Spend Less
Many people believe travel is expensive, but in reality, incredible offers are happening all the time.
Use these valuable tips to find the best travel deals, right from the comfort of your living room, regardless if you are planning in advance or need to get away at the last minute.