Back to Top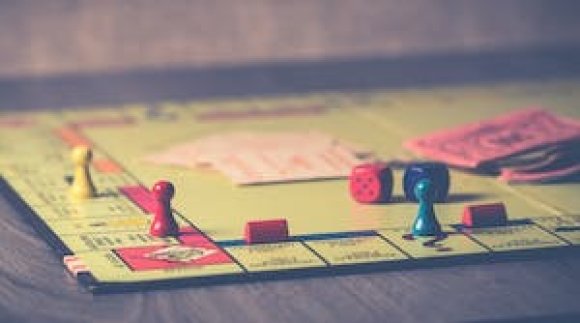 Boredom Busters: Rainy and Snowy Day Indoor Activities
by PromoCodesForYou, on January 11th, 2019
Whenever the weatherman predicts rain or snow, you can almost hear the collective cries of joy from children. This jubilation, however, is accompanied by sighs of distress from the adults who know they're going to have stir crazy youngsters at home and will have to come up with rainy day activities for their kids. Somehow the initial excitement always seems to wear off way too early in the day, leaving hours still to be filled.
Before you know it, you'll be hearing the constant echoes of " I'm bored!"
Don't let your family drive you batty. This list of indoor rainy day activities may provide enough fresh ideas to keep everyone happily entertained.
1. Dance the Day Away
Create an in-home dance party by simply turning on some high-energy music and shake your "groove thang." Make it a game for your kids and tell them that when the music stops, they need to freeze in in their pose and hold it until the music begins again. Dancing will help burn off their seemingly endless pent-up energy.
Dancing is not only for the young, it is also a perfect rainy day activity for adults as well. Put on those oldies from when you were growing up and recreate the disco moves, or macarena, or even the twist. Show your kids how you tore up the dance floor when you were young and get ready for some laughter.
2. Indoor Games
Active exercise games are a great way to get everyone in the family involved and away from the computer screens. Try these to create an active diversion:
Popcorn pushups: Put small bowls of popcorn on the floor. Each person gets in a push-up position (kids on their knees) and lowers themselves down to a push-up position. Then they stick their tongue to get a piece of popcorn.
Balloon ball is always a favorite. Balloons are magical spheres of pure joy and they are the perfect cure for a bad case of cabin fever. There are endless ways to play with balloons indoors. Try to keep it off the ground or just play catch.
Mix it up with balloon tennis with "rackets" made from paper plates and popsicle sticks. Turn it up a notch by inserting glow sticks into the balloons for a colorful and dazzling twist.

3. Edible Slime
The slime craze continues to be popular. So, if your child already loves this gooey concoction, why not take the fun up a notch by making a batch of edible slime? These edible slime recipes are safer than the traditional product you buy in a store and will keep your kids involved in a fun activity while they wait for the bad weather to end. Include flavors inspired by popular treats like Kool Aid and Gummy Bears.
4. Camp in the Great Indoors
Camping is one of the most popular outdoor recreational activities in the United States with over 41 million people enjoying this activity. But there's no rule that says tents have to stay outside. Set-up camp or a makeshift fort inside and serve dinner under the canopy you've created. It's okay to break the rules once in a while. If you have a fireplace, even better! Break out the s'mores for dessert.
5. Put on a Show
Everyone in your family likely has a hidden talent. It might be singing, the latest dance craze (think flossing), lip syncing, or balancing a basketball on their finger. Create a theme to get started. Give everyone 20 minutes to brainstorm and gather any necessary props. This does not have to be a full-blown production, but this family event is sure to generate giggles and special memories.
6. Doggie Scavenger Hunt
If you happen to have a furry friend in your family, you know the joy they can bring, so include him in your indoor adventures. Have your kids hide doggy treats in puppy-friendly places, and see if Fido can sniff out all his hidden prizes. Time his progress and see if he can beat his record on the next rainy-day scavenger hunt.
7. Food Brings People Closer
An inspiring rainy day activity for couples is to tackle something new in the kitchen together. This has to be a joint effort. In other words, no leaving one partner behind while the other turns on the latest football game.
Start by going online together and find recipes for new things that you've never tried to make at home before. The act of cooking and dining together is intimate and offers a fun activity that will bring you both closer together.
If you're not into the culinary arts, then keep it simple. Put together a wine and cheese picnic basket, spread a blanket out on the floor together and get ready to have a better-than-normal evening This is one of the top couple activities for potential romance!
(Stock up on the essentials with a Kohl's coupon code!)
8. Picture Perfect
Remember that idyllic vacation you took last summer? You printed out your favorite photos and stashed them away for a "rainy day." Well, that day is here!
Gather your loved ones together and put those amazing shots together in a simple scrapbook while you reminisce over those treasured memories.
And while you're at it, take a few snapshots now to remind you of today. Create silly scenes and take the shots at unique angles. By positioning yourself down low or up high, you'll capture your images in a unique and memorable way.
(Don't forget to get the best deal with a Canon coupon code!)
9. Quiet Time
Not every minute of every rainy or snowy or blustery day has to involve an activity. Consider grabbing a book and just reading. If you have kids at home, think about the books you loved when you were their age and read them aloud.
Cuddle up in a blanket, maybe in front of the fireplace, with their favorite book and read together. You can start a series together like Harry Potter or the Nancy Drew mysteries. Take turns reading, or have your young one read to you to keep them focused and interested. If your child is a new reader, allowing them to read a few sentences along with you will build their confidence.
Endless Options
When it's raining, and it's pouring, and the day feels really boring and you're racking your brain for what to do, consider these goofy and fun indoor rainy day activities to amuse and entertain your family. They provide a welcome diversion and some exuberance when going outdoors just isn't an opti