Back to Top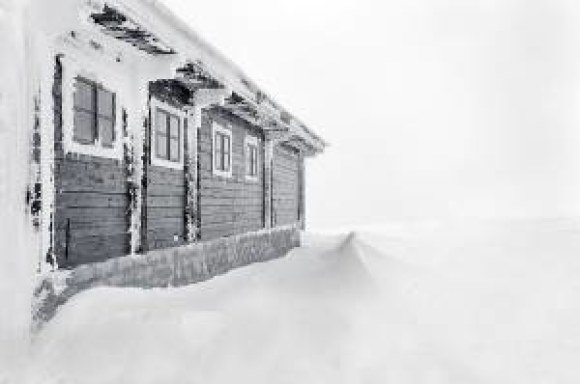 Celebrate the 20th Anniversary of Fargo
Twenty years after its release, this treasured film continues to influence the perception of a small town in snowy Minnesota.
The fact that Fargo the movie is celebrating its 20th anniversary may have you feeling older than you imagined, but for serious fans, this depressing emotion is made a bit easier knowing they can rejoice in being able to watch the relatively new Fargo TV show.
For true fans, this 20th anniversary of Fargo, the celebrated crime drama film offers an opportunity to rejoice in the longevity and appeal of this exceptional movie.
Fargo was one of the most popular cinema accomplishments directed by the Coen brothers and became an instant hit. Its popularity exceeded expectations and gained almost a cult following. The characters' Minnesota accents quickly became iconic and a caricature in our culture.
As the sixth film directed by Coen brothers Joel and Ethan, it premiered at the 1996 Cannes Film Festival and was immediately deemed "culturally, historically, and aesthetically significant" by the Library of Congress.
• This magnificent film from the brilliant minds of the Coen brothers was so revered that it was inducted into the United States National Film Registry for preservation, making it one of only six films to have been preserved in their first year of eligibility.
• Not stopping there, the American Film Institute named it one of the 100 greatest American movies of all time in 1998.
• Fargo was bestowed two Academy Awards in 1997 for Best Actress (Frances McDormand) and for Writing Original Screenplay (Joel and Ethan Coen).
• Famed movie critic Roger Ebert referred to Fargo as "one of the best films I've ever seen" and both Siskel and Ebert named it their favorite movie of 1996…two thumbs up!
Then and Now
Prior to focusing on film and television the Coen brothers had acquired a strong educational foundation. Joel attended the renowned NYU film school and Ethan went to Princeton. They began collaborating on screenplays and enjoying one of the rare fairytale success stories in Hollywood.
The Coen brothers are humble men. In fact, Joel and Ethan believed it was vain to put their names in the credits for Fargo so many times (they were co-writers, directors, producers). Instead, they made up a fake Editor, "Roderick Jaynes," who was subsequently nominated for an Academy Award.
With their origins based in Minnesota, the Coen brothers suggested that the movie Fargo was based on a conglomeration of real criminal events in areas where they grew up. It was later revealed that the characterizations were fully imagined. It was a true-crime story that wasn't actually true.
It is no wonder this fan-favorite film was adapted into a television series that began airing in 2104. The movie holds a 94% approval rating on the reputable movie review site Rotten Tomatoes.

Although the Fargo TV show is created and written by Noah Hawley, the Coen brothers serve as executive producers. Mr. Hawley admitted that creating a series that gave the same feeling as watching the movie was a huge challenge. He confessed that it was a difficult undertaking to adapt something from the big screen to the small.
Noah Hawley need not have worried. Fans agree that the Fargo TV series functions perfectly as a companion piece, linked by tone, season and general local to the film. Outpacing its counterpart, the Fargo TV show has a 99% favorable rating among all critics on Rotten Tomatoes.
Similar to the much-loved movie, the television version takes many unexpected turns and never seems to follow a typical storytelling process. The characters and plotlines venture into bold new places with a stellar new cast of characters that easily fit the Coen brothers' satirical version of small-town Minnesota.
The Fargo TV show centers around a young state trooper Lou Solverson, who recently returned from Vietnam and is investigating a case that involves a criminal gang, a major mob syndicate, and a small-town beautician. The investigation includes a colorful cast while the humor and drama of the script offer a perfect homage to the film released 20 years ago.
Twenty years after its release, this treasured film continues to influence the perception of a small town in snowy Minnesota through the hit Fargo television series with its exaggerated accents and dumbfounded characters. No doubt it will still be in our list of favorites in another 20 years.
_________________
1. http://abcnews.go.com/WNT/story?id=2754999
2 https://en.wikipedia.org/wiki/AFI%27s_100_Years...100_Movies