Celebrate Summer With New Balance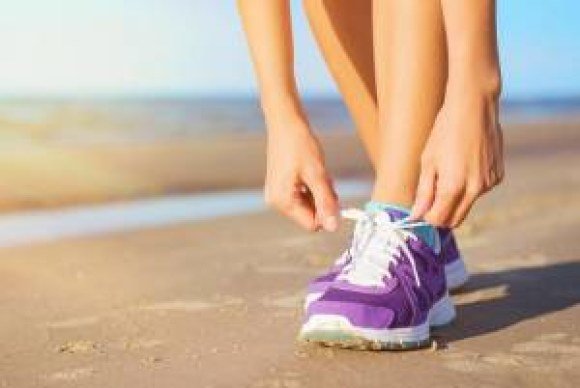 Ahhhh summertime! A time for celebrating with good friends and good food in good weather. A time for backyard barbecues, pool parties, and campfires. Independence Day is just around the corner and along with the fireworks come all sorts of delicious libations and culinary creations. What's not to love about this time of year?!
I'll tell you what's not to love: when all of this summertime celebrating shows up in September on your hips. Am I right, ladies? (and for that matter...am I right, guys?) So before you head to the party, lace up your shoes and hit the trail. Burn a bunch of calories so you can consume a bunch of calories! It's all about balance...New Balance that is! Did you know that New Balance is one of the only major footwear-producing companies to manufacture in the U.S.? What's more patriotic than shopping a brand that puts America's people to work? So this 4th of July, show your country and yourself some love and buy your workout apparel and footwear at NewBalance.com. And here's something else to celebrate: right now they are offering free shipping on all orders over $125 and have over 500 recently reduced shoes and apparel. Also, don't forget to check PromoCodesForYou.com for the best deals and promo codes before you shop!