Back to Top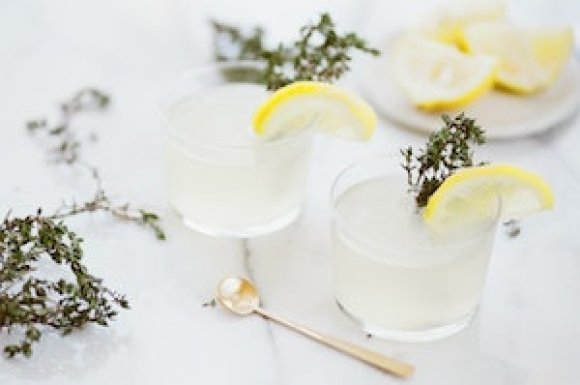 Cool Summer Cocktail Recipes for Poolside Entertaining
by Joe Graceffa, on July 11th, 2018
Summer and beer go hand-in-hand. But you'll be the most admired party host if you swap out the cooler full of beer for fun summer cocktails. Here are three adult beverages to serve poolside that your friends and family will rave about all season long.
Marvelous Margaritas
What's a summer party without margaritas? Whether you like yours frozen, on the rocks, salt, or no salt, sweet or spicy, the margarita is a summertime favorite, especially with a giant umbrella sticking out of it.
It's hard to find any drink that can beat this tequila-based beverage on a sweltering day. So, it's no wonder that the margarita is the most popular cocktail among consumers in the United States.
The choice of tequila is what makes a margarita memorable. Many mixologists believe that silver or blanco is best for this festive drink. This type of tequila is young and only aged in oak for up to two months. Plus, it has a stronger flavor that mixes well with other ingredients.
Try this rejuvenating margarita recipe featuring fresh cucumber to put an elegant twist on the original. If that sounds to mellow for your party, kick-up the flavor with the addition of jalapeno peppers.
Or if you want to avoid standing by the blender all day, consider this frozen margarita recipe that you can make in advance. The alcohol in the margaritas keeps them from freezing hard. When it's time to bring them out poolside, you can stir them with a fork straight from the freezer, easily breaking the mixture into a slushy consistency. If they're too firm to drink right away, wait ten minutes. Then they'll have the same consistency they had right after they were first blended.
(Get everything you need for poolside margaritas with a Kohl's promo code!)
Magical Mojitos
Rum drinks like the Pina Colada and Mai Tai can sweep us away into the magic of summer. And the mojito is the epitome of the refreshing rum cocktail, stripped down to just the bare essentials of rum, lime juice, sugar, soda water, and mint. Each ingredient seems to quench hot weather thirst and makes the ideal drink after a long day at work.
The best mojito recipes can create daydreams about tropical breezes and steel drum bands. For example, a mango mojito creates a cocktail with a phenomenally sweet and juicy flavor that conjures up images of a vacation in paradise. Or try a pineapple version to create the feeling of relaxing in the trade winds of the Hawaiian Islands.
If you're worried about fitting into your bikini or speedo, you can still enjoy this popular drink without guilt by using this "skinny mojito recipe." It may be lower in calories, but it has all the flavor of the original.
Magnificent Martinis
The martini is one of the most iconic cocktails in the world. But the best way to drink it, with vodka or gin, shaken or stirred, is often debated. Regardless of your preference, the martini is a great drink to serve during the warm weather, especially when summer flavors are featured.
This cocktail served in its familiar glass with the long, slender stem and sharp, triangle-shaped bowl can be flavored to match a carefree summer attitude. While many fruits remind us of summer, watermelon may be one of the most representative of the season. So, celebrate at a poolside event with a kick of vodka mixed with watermelon for a refreshing martini recipe.
Nothing says summer like lemonade, but you won't find this tangy cocktail at your neighborhood stand. Adding a hint of lavender makes this lemonade martini a favorite for poolside entertaining.
You don't have to be left behind if you're wanting to be healthy with your martini. Give this earthy Kale Martini a try and enjoy the celery juice and apple vodka.
(Get the best ingredients and accessories with Sur La Table coupons!)
As the weather warms, it's time to create your summertime utopia that includes a cloud-free sky, a big pool at the perfect temperature, a lounge chair, and a summer cocktail. And please always remember to drink responsibly.