Back to Top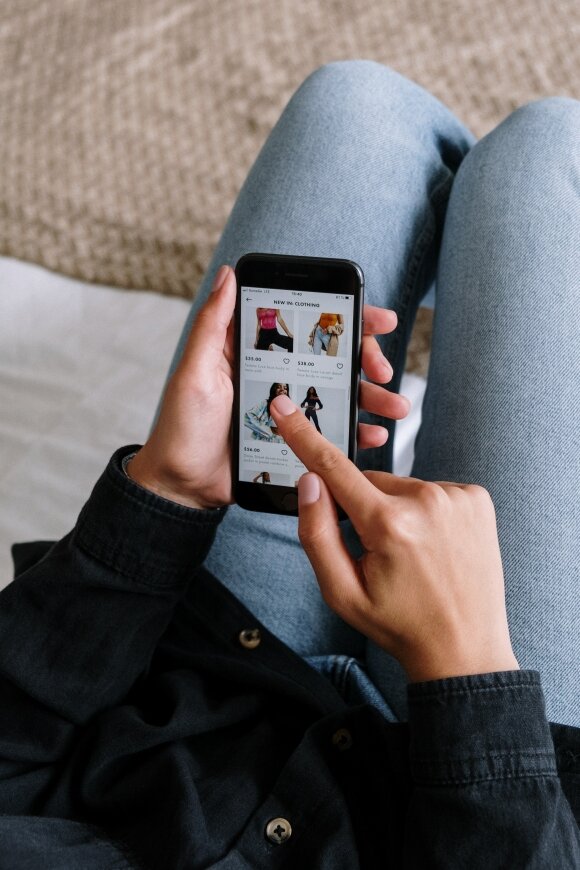 Deals for Online Shopping
In today's world, you can find some of the best deals for online shopping with just a couple of clicks. Use these seven smart and simple tips to find exceptional discounts for online shopping.
by PromoCodesForYou, on June 16th, 2021
Today, it is impossible to imagine a world where you cannot buy just about everything on the internet.
Online shopping from the comfort of your own couch is not only common, it is convenient, quick, and extremely popular. In 2020, over 80 percent of consumers across the globe shopped online.
Gone are the days where you have to wait in long lines and fight over the latest trend in clothing or the newest electronic gadget. Now, with just a couple of clicks, you can find some of the best deals for online shopping.
There are a few stores that top just about every list for which site is cheapest for online shopping. They include Overstock.com for furniture, home improvement, outdoor, and more, as well as Newegg for super low-priced electronics.
But you can get great deals online at any store if you use these seven smart shopping steps.
Spoiler alert: we've saved the simplest and most effective money-saving strategy for last!
How to Get Discounts on Online Shopping
Scoring a bargain is an awesome feeling. When you use these seven super simple tips to find discounts for online shopping, you'll get more bang for your buck and enjoy some of the best deals on online shopping today.
1. Shop on the Right Day
When you shop can be just as important as where you shop.
Keep an eye out for sales that drop on certain days of the week. While Sundays have traditionally been a good day to find the best deals for online grocery shopping, food stores also put out their weekly discount and coupon programs in the middle of the week on Wednesdays.
And if you're looking for a deep discount on airfare so you can fly the friendly skies, Skyscanner.com advises that you can pick up the best prices on Tuesday, typically, saving somewhere between 15 and 25 percent.
More importantly, don't overlook shopping on those special days of Black Friday, Cyber Monday, and even Amazon Prime Day. These exceptional online shopping days happen only once a year and provide an opportunity to walk away with some fabulous deals for online shopping on everything from clothing to technology.
For these one-time-only events, preparation is key. A tip from experienced Amazon members is to go to Amazon now, in advance of Prime Day, and place all of the items you really want on your wish list. If the products go on sale for Prime Day, you should get a notification so you can jump on the website and purchase the item at a lower price.
2. Find Free Shipping
With all the online promotions these days, you should never have to pay high shipping prices. Plenty of online stores offer free shipping. With others, you may have to work the system a little.
Nordstrom offers free standard shipping in the U.S with no minimum, even to Alaska, Hawaii, and Puerto Rico. And Zappos always provides free standard shipping on all orders with no minimums or exclusions, as does MAC Cosmetics for those who love, and can't get enough, beauty products.
But you can buy just about anything online without paying for shipping if you're willing to look around and be patient.
Many stores offer free shipping year-round on a minimum order amount, or they offer free shipping codes at different times throughout the year. Check out PeoplesCoupon.com to find free shipping codes and other discounted offers from dozens of retailers.
If you need the item faster than the next day, you can still avoid paying outrageous shipping costs. Just shop online and pick up the product at the store on the same day you order it.
3. What is the Best App for Deals?
Just about every merchant has its own app that offers exclusive, limited-time deals. By downloading the store's app, you can take advantage of special pricing, personalized coupons, limited-time promotions, exclusive markdowns, and more.
While you're at it, look into cash-back apps like Ibotta that partner with online stores to offer a percentage of your total purchase back as a rebate. Ibotta is one of several apps that provides you with cashback on your purchases. While it might not seem like much, it can really add up over time. Plus, sometimes Ibotta even offers a bonus just for signing up. So, keep your eyes peeled and download the app when they're running this special opportunity.
4. Leave Items in Your Cart
Just because you've put the item into your cart doesn't mean you have to buy it right then and there. If you abandon your shopping cart, many sites will send a savings offer in a follow-up email if you just sit back and wait. This is a great way to score a discount on your purchase and a smart tip on how to get discounts on online shopping with little effort.
5. Talk to the Chat Box
That "live chat box" that pops up while you're doing your online shopping can be the ticket to scoring some extra savings. Simply ask if there are any special sales, they can share with you. It's that easy!
And if your coupon code has expired, ask if they can still honor it for you. Some smart companies will give you a discount because they want to keep you as a customer.
The moral of this story is that you'll never know unless you ask.
6. Get Social
It pays to follow your favorite stores and brands on social media. Many brands announce special flash sales for their followers, and some even offer free shipping codes. Take advantage of being in the loop by being a loyal customer on Facebook, Instagram, and Twitter.
7. Use a Coupon Code
Probably the easiest, fastest, and most efficient way to get the best deals for online shopping is with verified coupon codes.
Make a promise to yourself to never purchase anything online without first finding a coupon code to use. They are out there! Use websites that gather coupon information like PromoCodesForYou.com. Simply log on and search for a store and you'll be thrilled to see a long list of coupon codes and discounts that will save you money on just about everything you need and want.
PromoCodesForYou.com offers proven codes for hundreds of top online merchants, big and small, in over 36 categories. Their promotional team continuously scours the web to find the best deals from your favorite stores.
You will also want to check out People Coupons for great bargain codes. From high-end brands to everyday retailers, you can find super savings at Peoplecoupons.com. You'll discover discounts for travel, apparel, electronics, and more.
With only a few minutes of effort, you can discover some of the best deals online. Your small effort can result in big savings!
Discounts for Online Shopping Mean You Will Never Pay Full Price

The first rule of shopping online should be to always look for a way to get a discount, promotional code, or coupon of some sort before checking out. We all want to find the greatest deals online, and the good news is that it is not hard to do. Use these seven simple and effective tips to save money and find the best deals for online shopping.