Back to Top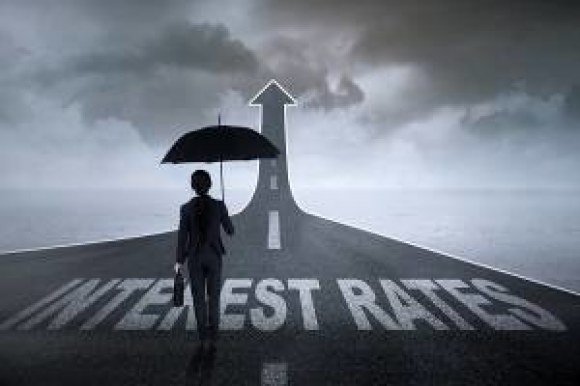 What Does The Fed Rate Hike Mean For Me?
Ways the rate hike might impact you.
It's been a decade since the fed has raised interest rates and investors, and even everyday folks, are having to refresh their memories on how a fed interest rate hike effects them. Many see the rate hike as further indication that the economy continues to improve after the Great Recession. Here are a few ways the rate hike might impact you:
1. There will be better rates for savings over time as rates increase, which can help retirees.
2. Credit card interest rates will go up as the interest rate goes up. On average, 11.07% was the average credit card interest consumers paid. Introductory offers will be shorter and less generous. If you are thinking about opening a new line of credit, it may pay to act sooner rather than later.
3. Early in the year, car and home buying won't be effected as much, but those buying homes and cars will notice the hike the closer we get to 2017. Rates may cause you to be choosier about splurging on a more expensive vehicle.
4. If inflation remains as it has been (low) then we should see lower prices for consumer goods.
5. A higher interest rate strengthens the dollar against the euro even more, which means more affordable European vacations for many.
6. Higher mortgage rates may energize the housing market. The thinking is that those who have not wanted to buy will now want to get in the market to avoid rate increases down the line. Higher demand will prompt higher home selling prices.
It behooves you to take stock of your financial goals now to see how the timing of rate hikes could impact you. Some have projected that there are four rate hikes coming in 2016, as part of the Federal Reserve's policy of "normalization". The goal of normalization is to get the economy functioning the way it did before the Great Recession. The President of the Federal Reserve Bank of Dallas Robert Kaplan insists the four increases are not, "baked in the cake," and that more data is needed to support raising interest rates after January. Kaplan, though, like many in the Federal Reserve, do favor increasing the rates at this time. Many have speculated the second rate hike of the year will come in March. Using an interest rate calculator may help you to make the best decisions, particularly regarding bigger expenses, like home purchases and vehicle purchases. Do the math and see if a larger purchase makes sense for you now or later.
Getting reacquainted with the workings of federal interest rates and how they impact you can give you a leg up. Sit down and outline your financial goals for this year, if you haven't already. Is the timing right to buy that new home or car? Should you wait until spring to book that summer trek to Paris? Perhaps you should keep that money in the piggy bank a little longer before putting it in the bank. These are all things to consider when exploring how rate hikes influence your decisions. The price of consumer goods should be going down, so use our codes to save even more too. Rates may go up and down, but we'll always be able to offer you savings on the essentials of life, so shop with our codes and save today and throughout the whole year, regardless of what the fed and banks are up to.
_________________
1. http://businesswest.com/blog/fed-rate-increase-offers-mixed-impact-for-banks-consumers/
2. http://www.star-telegram.com/news/business/article54291520.html