Back to Top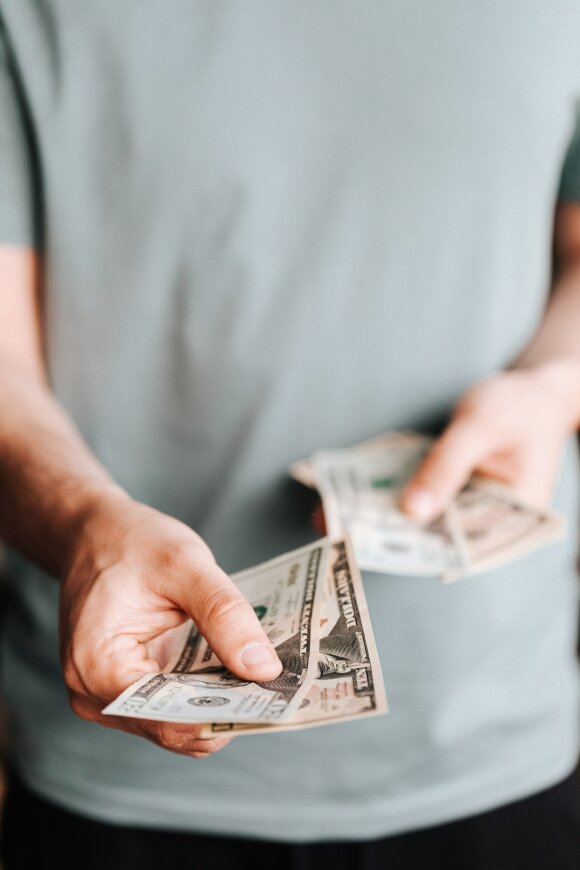 Does Target Price Match?
Target's Price Match Policy gives you peace of mind. If you see the same product sold somewhere else for less, Target will match that price. With Target's price matching you'll feel confident that you're getting the best possible price.
by PromoCodesForYou, on June 10th, 2021
Life can be hard. But shopping shouldn't be. If you've ever felt buyer's remorse after purchasing a product, you know how lousy it feels to have overpaid. Whether it's something large or something small, or a gift for someone special, nothing feels worse than realizing you've spent too much.
Fortunately, most major retail outlets offer some sort of price-matching guarantee. In some cases, you might even be able to do so retroactively if you spot a better deal after you buy.
A Price Match Guarantee provides peace of mind that if you see the same product sold somewhere else for less, the business will match that price.
So, from now on, instead of kicking yourself for spending more than you have to, plan to shop at stores that offer a "price match" policy.
What is Price Matching?

Simply put, price matching is when a store offers to match a competitor's lower price on the same item. Usually, when a business offers price matching, all you need to do to claim your discount is present proof of the lower price within the timeframe specified by the price match policy.
How Does Price Matching Work?

Most major retail stores offer some form of a price match or price adjustment guarantee, but each carries its own unique restrictions and rules.
Although each company will have a different process, generally the following are common:
The item must be identical, often down to the model number
The item must be sold by a direct competitor, as defined by the store
The item must be in stock at the time of your price match request
But be aware that some stores will only price match at the time of purchase, while others offer price adjustments even after the purchase is completed. Some will match their own website's prices or those of competitor websites, but not prices from local neighborhood stores. It can be a bit confusing, so read the fine print carefully.
To keep things simple, check out Target. Target has one of the best price matching programs around. At Target, you can shop with confidence knowing that the lowest price will be honored.
Does Target Price Match?

Target price match policy is very generous. The policy includes Target price match online as well as Target price match in-store.
Target price matches pretty much every type of product, even price matching most grocery items. And you have 14 days from the time of purchase to request a price match. But as expected, the item must be identical and in stock at the time of your request.
Who Does Target Price Match?

Target allows price matching in two main categories
local retail competitors
qualifying online stores
Target price match stores define local competitors as "any retailers located within a 25-mile radius of your local Target store."
Target's list of online businesses that they will price match is quite long and includes BestBuy.com, DicksSportingGoods.com, CVS.com, Walmart.com, Wayfair.com, even Petco.
Target also matches prices at competitors where customers are required to have a membership such as Sam's Club and Costco.
And yes! Target price matches with Amazon as well. The entire Target price match competitor list is located here.
What is Target's Price Adjustment Policy?

Unlike some other retailers, Target offers more than just price matching. Their price adjustment policy is based on prices found even after a purchase is made.
This means if you bought something from Target and see it listed for less at another store soon after, you can get the difference back. That's more money in your pocket and more reassurance that you will get the best price.
How to Request a Price Match at Target

But to adjust your payment to the lower price, you'll have to do a little work.
To request a price match, you must show the competitor's print ad. Target's policy specifies that you must bring the "entire printed advertisement" to receive your refund. You can also have a digital equivalent so that Target can verify the item's price.
The good news is that Target store price matches and adjustments can be handled at any checkout lane in the store. However, for online purchases, you will need to call Target.com Guest Services.
Things to Know About Target Price Matching

It's clear that Target has a liberal price-match policy. However, as with all retail stores, there are some exceptions and requirements.
Target does not price-match clearance, damaged, used, open packages, refurbished, and certain other items. Also, most limited-time specials and bundled offers do not qualify for price matching. Target price matches on Black Friday, Cyber Monday, and other specific times of the year are excluded from this program.
But don't let this discourage you from price matching if you see a lower price on the item you bought from Target.
Save More at Target

There are other ways to receive discounts at Target. One of the best bets is their Target REDcard. This Target exclusive credit card offers a variety of perks including five percent back on the spot at Target and Target.com. This comes in the form of an instant discount as opposed to cashback or rewards.
Perhaps even more valuable is the card's shipping benefit. REDcard members receive free shipping on every purchase and free two-day shipping on qualifying items.
And don't overlook Circle Rewards Loyalty Rewards Program. It's free to join and you'll get one percent back, access to hundreds of deals, and a free birthday gift of five percent off sitewide.
Maximize Your Savings with Coupons

Target is the second-largest retailer in the United States offering apparel, home goods, furniture, party supplies, electronics, health & beauty products, groceries, and more. And coupons can help get lower pricing on thousands of items on whatever you buy.

Before you check out of your online Target shopping cart, copy and paste your coupon code from People Coupons. This will help you get extra discounts and the best deal possible, while still knowing you're always protected with Target's price match guarantee.
Use Target Price Matching

Target stores and Target online can be a weekly stop for many to stock up on everything from shampoo to sporting goods, to clothes, electronics, food, and more. Target's price matching program will make you feel confident that you are getting the best possible price on all the items you buy. Happy shopping!
So, buy what you want without regrets and never overpay again. You may be surprised how much Target's price match guarantee will save you wherever you shop.