Back to Top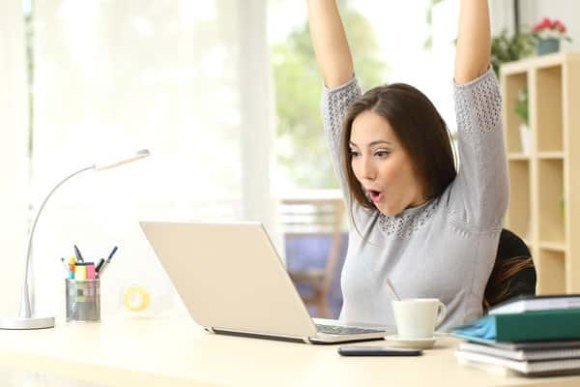 Exclusive Online Deals
Are you using the internet to its fullest potential to deliver discounts and deals? Click to find out!
A record number 88.5% of the population in the United States uses the internet. That's over 324,118,787 Americans and there are just about as many reasons people surf the web. The question is, are you using the internet to its fullest potential to deliver discounts and deals on the items you treasure most?
Online shopping has never been cheaper, but only for the wise shopper. Before purchasing anything online you will want to make sure you have done your "due diligence" and searched for exclusive web coupons and deals. They could add up to huge savings.
Sign-Up
The majority of retail websites offer exclusive online specials for their most loyal shoppers. These secret promotion codes do not have to be elusive. Just signing up to be on a retailer's email list will open the door to significant price deductions on your online purchases with confidential discount codes.
You'll also receive email updates about their biggest sales and clearance events, notice of exclusive free shipping offers, plus promo codes for dramatic online savings. If you are not taking advantage of these deals and steals, then you are leaving real money on the table.
Download
If your preferred retail store has developed a free app, it is to your advantage to download it onto your Smartphone or tablet. Merchants are enthusiastic about customers who browse and purchase from their store app and frequently offer "private" savings via this method.
Be Friends
Often, you'll find unannounced specials on social media. These are some of the most valuable discounts since corporations large and small, love to brag about how many "followers" they have. Facebook and Twitter accounts are a convenient way to learn about free shipping offers, product deals and giveaways.
Cash In at Kohl's
There are a multitude of fabulous ways to save on the variety of products sold at Kohl's. Every day, Kohl's posts exclusive savings called "Today's Deals" on their website. Customers who are smart enough to check out these daily deals can often save up to $50 and receive free shipping on specific products.
But these discounts are only if they purchase online. There is a broad range of merchandise offers on this web page, ranging from clothing to luggage to cosmetics and more.
Save even more when you use a Kohl's promo code.

Awesome at Amazon
When the money is tight, Amazon is a fantastic place to shop. Multiple merchants offer their wares at competitive prices. Amazon reveals different promotions every single day in a variety of categories. Amazon's "Deal of the Day" and "Lightning Deals" are web-only, limited-time sales that are sure to keep you on budget.
If this giant e-commerce sight is your foremost favorite place to shop, consider becoming an Amazon Prime Member. These select customers receive privileged discount codes, unique offers and free shipping. It doesn't get much better than this.
When its crunch time and you've forgotten to purchase that special doll or toy for your nieces and nephews, jump over to Amazon.com for great selection and money saving opportunities.
Shoppers can sometimes get a better deal if they put something in their cart and then abandon it before the final purchase. Although many online retail sites are becoming mindful about this consumer trick, many are still happy to offer at least a 10% discount to have you click back onto your cart and purchase the items you left behind.

Verizon Online
Everyone (and we mean everyone) needs and wants the latest mobile devices. Verizon has amazing online deals and special web offers on Smartphones, tablets, electronic devices and accessories. All these technological gadgets also come with Verizon Wireless, the fastest and most reliable 4G LTE network. And Verizon makes choosing a plan simple with unlimited talk and text.
Shop and enjoy deeper discounts from PromoCodesForYou.com with Verizon coupons and promo codes.

Great Benefits
Online shopping means no waiting in long lines, no struggling to find a parking space and no navigating through crowds of fellow shoppers. You'll enjoy buying off the internet even more if you become a super savvy online shopper and procure those great promo codes before you check out.