Back to Top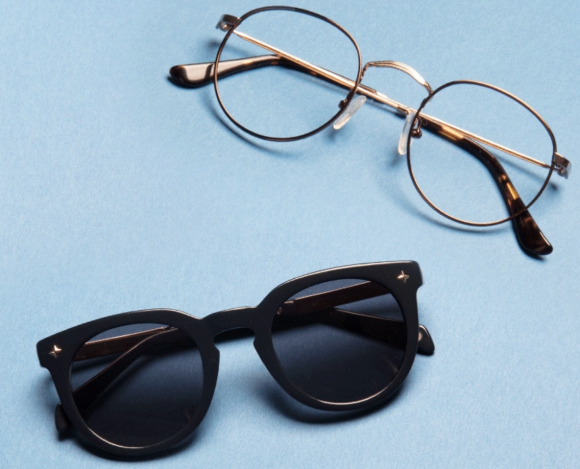 Eye-Conic Looks: Glasses Trends Over the Years
We put together a timeline of popular eyeglass frame styles from past decades, and it turns out some styles are timeless! Find your favorite retro frame style.
by PromoCodesForYou, on August 13th, 2018
Looking for a new pair of glasses can be overwhelming. Frame trends are constantly changing, and what's on-trend might not necessary look great on. Ever thought of looking back in time for inspiration?

To help guide you in your search for the perfect pair of eyewear, we put together a timeline of popular frame styles that came out of each decade, along with the modern equivalent at EyeBuyDirect. As it turns out, some styles are timeless. And now your next pair is just a click & an EyeBuyDirect coupon code away!

Eye-Conic Looks
GLASSES TRENDS OVER THE YEARS
For some fashion inspiration, follow the timeline below and discover the evolution of glasses and the most eye-conic looks through the years!
1900

OVALS

The early 1900's were highlighted by minimalism in visual fashion, with small, oval frames being the most popular and commonly seen styles.

1920

ROUND

The roaring 20's were all about round frames. This daring trend even remained popular through the 30's!

1940

BROW

The 40's brought a bit of sophistication, with the new "brow line" trend to accent strong facial features.

1950

CAT EYE

In the 50's, cat eye frames were all the rage. For extra flair, women even fancied a colorful rim or a dash of sparkle in the upper corners!

1960

JACKIE ONASSIS

Jackie O brought about the most notable and ground-breaking trend in eyewear of the 60's, with her dark oval sunglasses that quickly became the hottest look.

1970

OVERSIZED

Glasses from the 70's were larger than life and more of a fashion statement than a functional necessity.

1980

POPS OF COLOR

With the 80's came a new trend in eyewear – color! No more understated metals or tortoise neutrals, this decade was all about the oversized shapes in exaggerated colors.

1990

THIN OVAL

The 90's toned things down a bit – with smaller, more understated styles that were geared more towards function than fashion.

2000

RIMLESS

For the 2000's, the most popular trends went back to basics with this clean, simple look. Some chose to jazz it up with a colored lens!