Back to Top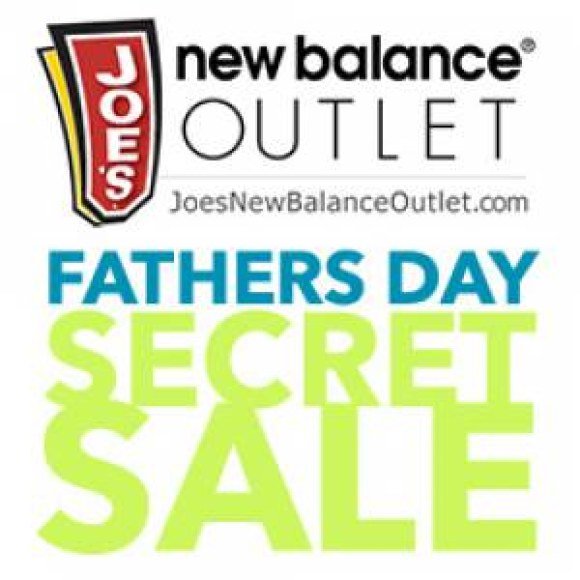 Father's Day Made Easy
by Abbey O'Bryan, on June 12th, 2015
I think we can all agree...dads are the most difficult people to buy for, right? And I, like most of you, have succumbed to the most banal clichés: tools, swiss army knives, ties, golf balls, coffee mugs, boring, blah, been there, done that.
But how many dads get surprised with a new pair of shoes? Especially athletic shoes. I'm pretty sure my dad wears the same pair of sneakers until he sees his toes poking through the end. Most of the time, if shoes are the gift being given, it's a lady on the receiving end. Let's buck that trend. Here's how:
Go into his closet. Check the size on his current pair. Click on the Joe's New Balance Father's Day Secret Sale page and save up to 50% on a brand spanking new pair of kicks for Pop. He'll love them even more because he didn't have to go to the mall to get them himself! And you can give yourself a big ol' pat on the back for saving some serious cash on such an arduous undertaking!