Back to Top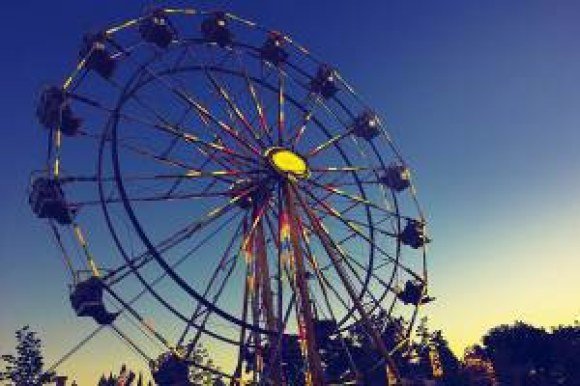 Fun Events In Your City
So how do you become a tourist in your own town? Here are a few tips.
The staycation is still burgeoning in popularity, though there have been signs of a recovering economy. In the UK, staycations hit a 7-year high in 2015. We have LivingSocial coupon codes and Hotels.com deals to help you enjoy fun events and attractions in your city. Before you book your flight to an expensive, faraway country's tourist trap, explore what's going on in your very own city.
So how do you become a tourist in your own town? Here are a few tips.
1. Pretend you are hosting a tourist, like a relative or a friend. Where would you recommend a visitor to your city go?
2. Peruse your city's events calendar. Year-round, cities have wine tastings, chocolate tastings and food fairs, music festivals and other events. Use a LivingSocial coupon code to get an amazing deal on one of these events.
3. Rent a car and travel the city in style. You don't have to splurge on first class airfare to relax. Check out Hotels.com deals for great rates at the best local hotels.
4. Take a tour, since you are a tourist after all. Explore a part of town you're not familiar with. Many cities offer architectural and/or historical tours.
5. Treat your taste buds to exotic flavors. Many cities have ethnic enclaves like a Chinatown, Little Ethiopia and more. What fare can you find in your city that you may not have had the opportunity to try? You don't have to travel to enjoy foreign cuisines.
6. Splurge on the swankiest venues in your city. Try the 5 star spas at your city's most renowned hotel. Always get a Swedish massage? Try shiatsu or a foot massage. LivingSocial has tons of deals for splurge-worthy spas.
7. Does your city have a stellar museum, zoo or aquarium? Have you visited lately? Pencil it in for an afternoon. Some cities, like Los Angeles, even have horseback riding trails if you want to get in touch with your adventurous side.
8. Find nature in the city. Green space in the city can sooth your nerves. Grab a book and head to a local park.
9. Does your city have a major water attraction, like a river or a lake? Get a fishing license and go fishing.
10. World-class Broadway productions, comics and other acts tour cities nationwide. Check tour schedules for all your favorites and book your ticket for your staycation.
11. Thrill-seekers may enjoy paintball, escape rooms, sky diving and other activities.
12. Take advantage of seasonal attractions too. Many cities have temporary ice-skating rinks through early January. Autumn? Enjoy a pumpkin patch. Go to a botanical garden in the springtime.
13. See things from a new perspective. Many cities offer helicopter tours, have 5 star dining in famed skyscrapers and some locales have hot air balloon tours.
Now that you have an idea of what kinds of activities you want to do, create an itinerary. Be sure you allow enough time to really be present and enjoy each moment of your staycation. The point of a staycation is to relax, not worry about dashing from activity to activity. You'll relax, complete with the peace of mind you've saved time and money shopping with our codes.
__________________________
http://www.dailymail.co.uk/travel/travel_news/article-3140293/Staycations-reach-seven-year-high-Major-boost-England-s-economy-19-7million-domestic-holidays-2015.html