Back to Top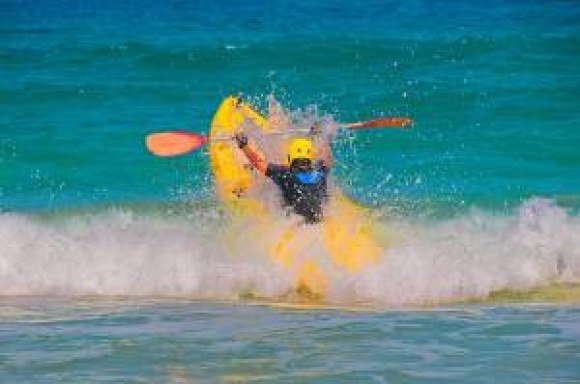 Get Ahead Of Summer
Prepare for summer fun with our checklist!
In order to have an entertaining, relaxing and enjoyable summer, you must first prepare for the heat, activities and necessities of the hot days ahead. This includes inspecting your air conditioning unit, preparing for a fun family adventure that may include camping and swimming, and shedding the doldrums of winter for a wonderful summer of casual living.
Inspect Your HVAC
Technically, a heat wave is "3 consecutive days of 90 degrees or more." Last September, when most expected the nationwide weather to begin to cool down, our entire country experienced smothering heat. Southern California hit well over 100 degrees, Sacramento faced forecasts of 107 degree highs. On the east coast, New York City's Central Park broke a 96-year-old heat record and Boston had its first September heat wave in 30 years
During this time, air conditioning became an absolute necessity to survive.
This year, before you blast your air conditioning, give your HVAC system a checkup. Air conditioning needs to be serviced on a regular basis to assure it functions correctly.
There is no worse feeling than turning on your air conditioning unit in the middle of a summer heat wave and the only sound is silence. Naturally, when your air conditioning breaks down, all the service agents are booked when you need them most. So be consistent with your maintenance and remember these tips:
• Change the air filters
• Clear away grass, leaves, and debris from the condensing unit outside, which could cause it to malfunction and require expensive repairs
• Follow the directions in your user's manual to learn how to properly clean the outdoor unit and make any simple repairs. Remember to disconnect the power before you begin cleaning
• If your air conditioning unit is making odd noises you may want to check for loose covers or screws before you call in an expert to make repairs
The Wilderness
Many families enjoy time away from the chaos of daily life and choose to go camping to escape the hectic daily schedule we all face. Approximately 40 million people go camping in the US each year.
Get ahead and begin your camping preparation by creating a checklist. There are a few universal requirements for camping trips as we show you below. Then can add your own personal touches like a guitar for nights around the campfire or marshmallow for s'mores.
To survive comfortably while camping, the basics you need would include:
• Accommodations: a tent plus groundsheets are a necessity
• Sleeping gear: Sleeping bags are the minimum you'll need for camping, but an air mattress provides extra "luxury"
• Clothing: Be prepared to wear clothing appropriate for the environment this summer. If you plan a camping trip at the beach, remember a hat and swimming attire. If you plan to hike in the woods, comfortable socks and sturdy shoes should be part of your arsenal
• Cooking gear: Keep it really basic. Campers should prepare to have one small camp stove (and fuel), one to two pots, one pair of tongs and some bowls, eating utensils (mess-kit), plates, a sharp knife and a few cups for drinks as well. Foil is excellent for lots of possibilities when you are camping and take along a small amount of detergent (suitable for the natural environment) and a dish cloth, too
• Lighting: One flashlight or headlamp per person. Go to bed early, talk in the dark until you fall asleep, and get up early. You'll love it
• Basics: Camping requires insect repellent, toilet paper, trash bags, a first aid kit, sunscreen, and perhaps a mosquito net if warranted
Summer Swimming
Soaking in a swimming pool on a hot summer's day is pure bliss. But there are hidden dangers, too. A survey conducted on behalf of the American Red Cross revealed that 44% of Americans don't know basic water-safety skills. Worse yet, drowning is the 3rd leading cause of unintentional injury death worldwide.
Prepare for the summer by being "water prepared." If you are planning a trip to a lake, beach or resort, assure little kids are water-safe and never (ever) leave them unattended when they are swimming, even if there is a lifeguard on duty.
Water sports, including jet skis, sailing, fishing or relaxing on a catamaran, require life jackets for every single person on board, even pets.
Sunscreen has become a staple of our lives and should be part of summer preparation, especially if you plan to go swimming. The benefits of using sunscreen not only in the summer, but all year long, are endless:
• Protects you from the harmful radiation from the sun
• Prevents premature aging and shields your skin from developing signs of aging, such as wrinkles and fine lines.
• Slathering on sunscreen lowers skin cancer risks, especially, melanoma
• Prevents sunburn
By doing just a little bit of planning and preparation, your summer will be fun and peaceful and calm and joyful. Whether you include a camping trip or enjoy swimming in a mountain lake, you will be creating memories that last a lifetime.
___________________
1. http://qz.com/365851/what-americans-really-want-when-they-go-camping-free-wifi-at-the-campsite/
2. http://time.com/106912/red-cross-swimming-campaign/